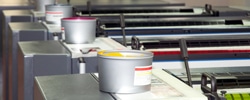 Most commercial printers offer a variety of printing processes, including digital and offset printing, flexography, gravure, screen printing, and stochastic screening. Each method offers its own unique benefits, and knowing the differences can help you make informed decisions when selecting the method that best suits your needs.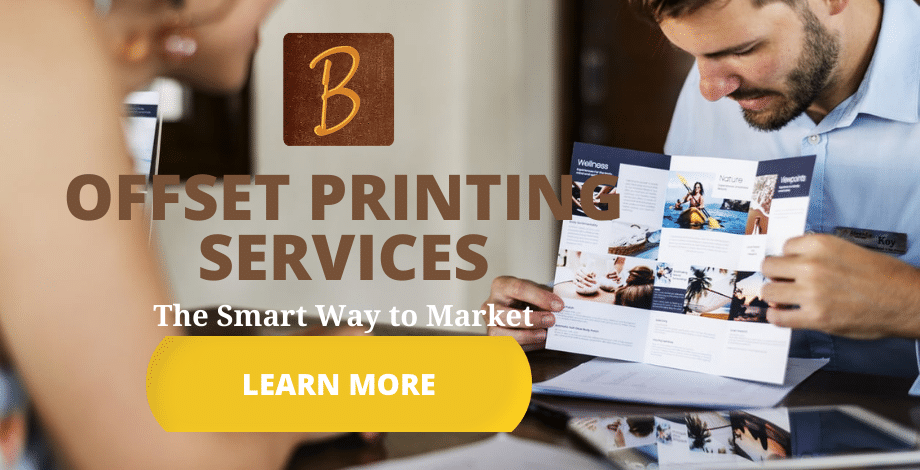 What is Offset Printing?
Offset printing, also referred to as offset lithography and 4-color printing, is a popular commercial printing method that's been in use since the early 20th century.
The offset printing technique is a multiple color printing method that produces high quality, full-color photographic images.
The term "offset" refers to the fact that images are not transferred from a lithographic printing plate directly to the printing medium. Instead, images are transferred, or offset, from the printing surface to a rubber blanket and finally to the printing surface, which can be paper, plastic, cardboard or other flat materials.
This video provides a great overview of how an offset printer works.
What are the benefits of offset printing?
The main benefits of offset printing can be summed up in two words – cost, and quality.
Lower cost
Offset printing allows you to produce large quantities of printed materials at affordable prices. Offset printing is a great choice for small and large runs. And because producing the reusable aluminum printing plates is typically the most expensive step in the process, large print orders offer a lower cost per copy than smaller orders.
Higher quality
Despite the affordable price, offset printing produces very high-quality images sacrifice quality. Offset printing produces finer lines and richer colors than digital printing, which uses toner instead of ink. Furthermore, offset printing offers a wider variety of finishes, including matte, satin, and high-gloss.
When working with a local commercial printing company to manage your offset printing jobs, be sure to request a pre-press proof. This will allow you to review the final product, and make any necessary changes before authorizing the full printing run.
If you're working with a remote commercial printer, be sure to request digital proof prior to authorizing the full run. Although digital proofs don't provide you with the opportunity to review the print stock and finish, they do allow you to inspect the visual elements to ensure they'll be reproduced to your specifications.
Need more information about local printing services that we offer in the Fort Worth area?  Give us a call at 817-336-5551 to learn more about the benefits of offset printing or what other printing services make Brumley Printing Company stand out from other local printing companies.