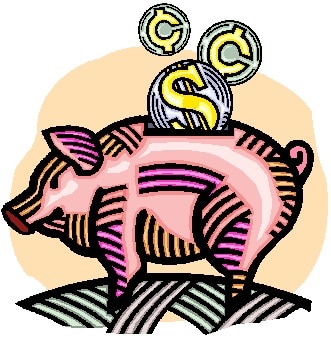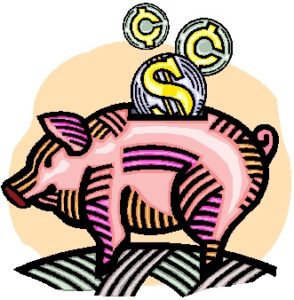 Every smart business owner knows that saving money is every bit as important during the good times as it is when things are tight.  This means constantly monitoring expenses and taking every opportunity to shave a few cents where you can as long as you're not sacrificing quality.
When it comes to commercial printing of business documents and marketing collateral there are several things you can do to ensure you're getting the best value for your dollar.  Here are just a few.
When feasible, have your printing projects done digitally rather than with the offset printing method. While offset printing delivers superior results, digital printing is usually the more cost-effective option; especially for small jobs that don't require the best image quality.
Be sure to proof everything prior to sending the job to the printer.  This includes graphics, font styles and sizes, colors, transparencies, and spelling.  In some cases, your printer will catch mistakes that slipped past you but remember you bear the final responsibility for any unintentional errors you've signed off on.
Printing on lighter weight paper when possible can also help reduce printing costs.  Keep in mind that some printing jobs will require heavier weight paper to achieve the look and feel you're going for.  In these cases, it's usually better to pay a little more and get what you really want than to settle for an inferior product.
Incorporating lots of images in your print jobs can quickly drive up costs.  But the saying that "a picture is worth a thousand words" still rings true. Fortunately, there are several things you can do that will allow you to use images in your printed materials without busting your budget.  For starters, you should avoid using "bleeds".  A bleed is a printing term that describes a document that contains an image or images that extend beyond the trim edge of the paper.  Bleeds must be printed on larger paper and then trimmed down which results in higher costs.
If possible, avoid custom paper stock for your print jobs.  Many commercial printers have a wide variety of stock papers that they use on a regular basis and these are typically less expensive than custom stock that must be specially ordered.
If there's a chance that you might need more of a particular printed piece in the future, it's usually a good idea to go ahead and have them printed all at one time. This is especially true for offset printing jobs that include setup charges for every run of a printing project.
Finally, plan and schedule your printing jobs as far in advance as possible.  We've all heard that "patience is a virtue."  When it comes to commercial printing, it can also help reduce costs.  Last minute, rush orders cost more and are more prone to errors than well thought out orders that are placed far in advance of the time the printed materials are actually needed.
For cost-effective, high-quality commercial printing in the Dallas / Fort Worth area, Brumley Printing Company is the obvious choice.  We offer a wide range of commercial printing services to meet virtually any need, and personalized customer service that's second to none.  Visit us online or call us today at (817) 336-5551 to learn more.
Did you find this article helpful?  Please click the buttons below to share it with others.