Promotional Products in Fort Worth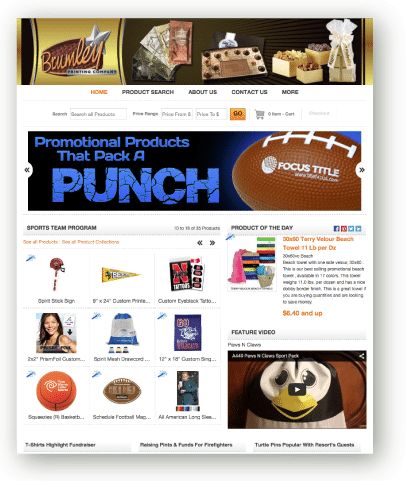 In recent years, we've all heard about the importance of corporate branding. At its very heart, branding involves presenting customers and prospects with a single, unified message.
Promotional products from Brumley Printing of Fort Worth are an affordable and highly effective way to build your brand.
Brumley Printing offers a wide variety of promotional products to help place your brand before customers and potential clients on a regular basis.
Call us at (817) 336-5551 to learn more about our full line of promotional products.
Our specialty promotional items are high quality products, tastefully and accurately imprinted with your logo, slogan or marketing message.
Promotional products are ideal for holiday gifts, customer appreciation campaigns, sales call leave-behinds and trade shows. And research shows that sending follow up promotional products can increase direct mail response rates by as much as 50%. In addition, Brumley Printing's in-house quality control and fulfillment services help reduce waste and lower costs.
Contact us online or give us a call at (817) 336-5551 today and let us show you how promotional products from Brumley Printing of Fort Worth can help build your brand.
---
---