We are taught that what is on the inside is more important than what we see on the outside. When applied to people, this is certainly true! We evaluate people on their personality, goodness, and nature, and not on their physical appearance. When it comes to direct mail, the inside content is very important. But the outer presentation is crucial, too. Direct mail envelopes, the outside of your direct mail marketing campaign, cannot be an afterthought. Here are tips to make your direct mail envelopes stand out, get noticed, and, most importantly, get opened.
Direct Mail Envelopes: Rethink Color, Size, and Paper
If your direct mail envelope is just a plain, boring, white rectangle, it will look like every other envelope in your targeted recipients' mail. To stand out and catch attention, try these ideas:
Full color images on custom printed envelopes
Foil stamping to add sparkle and embellishment
A bold, solid envelope paper color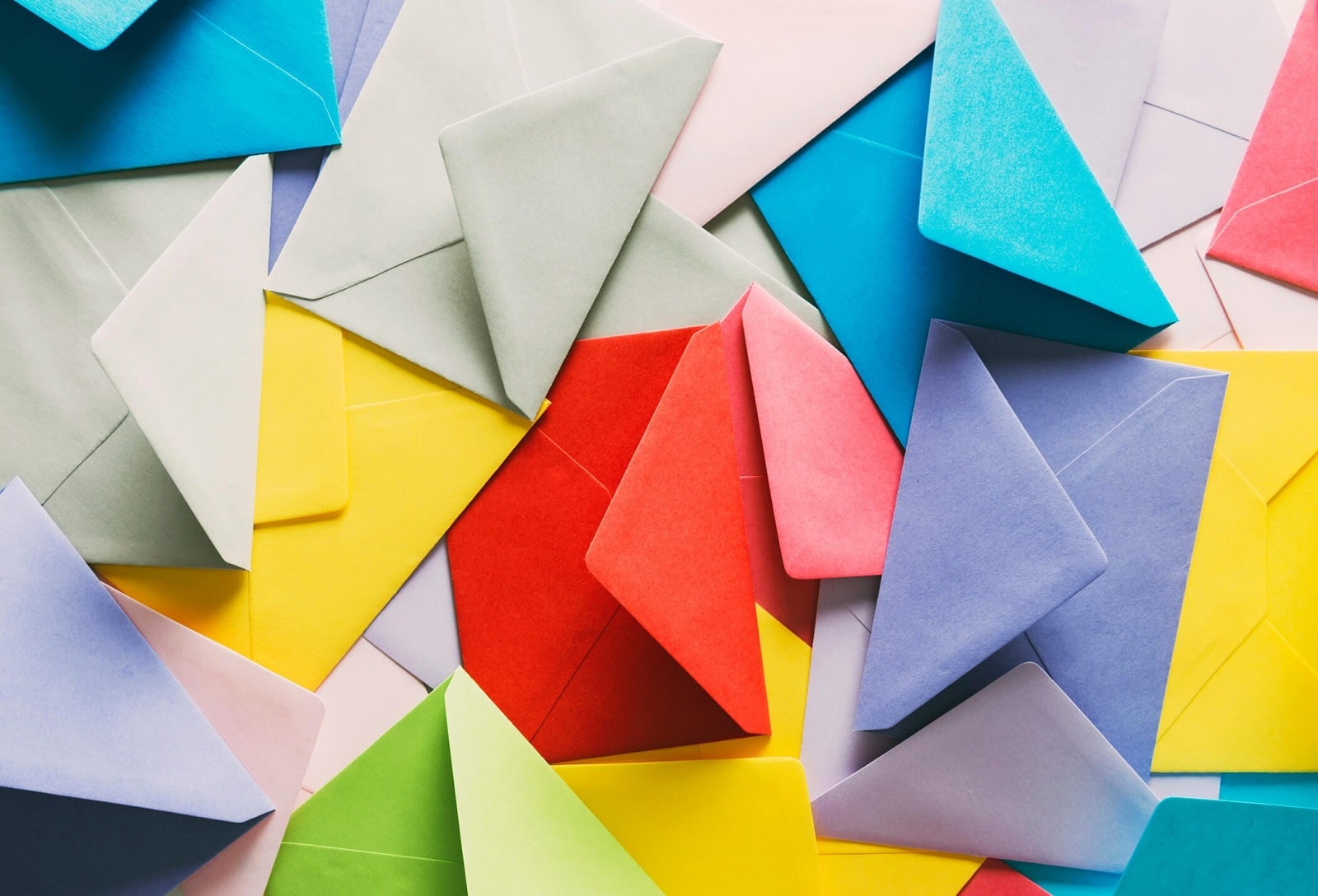 You can also adjust the shape and size of your envelopes. While No. 10 envelopes are the most common, experimenting with larger envelopes with different shapes may increase your response rates, justifying the extra postage cost. Just be sure to keep the dimensions within Unites States Postal Service (USPS) guidelines:
To qualify for mailing at the price for letters, a direct piece must be:
Rectangular.
No more than 11.5 inches long x 6.125 inches high x 0.25 inch thick.
At least 5 inches long x 3.5 inches high x 0.007 inch thick.
Any direct mail envelopes will need to adhere to USPS guidelines on thickness. However, there is still flexibility in the type of paper stock used to create your envelope. Consider different textures and finishes to help your envelope make a great first impression. Who wouldn't want to open a soft-touch, velvety envelope to see what it holds?
To reach an eco-friendly demographic, use direct mail envelopes that are made from recycled materials. There are even envelopes with windows made from glassine instead of clear plastic. Natural kraft paper is another green alternative.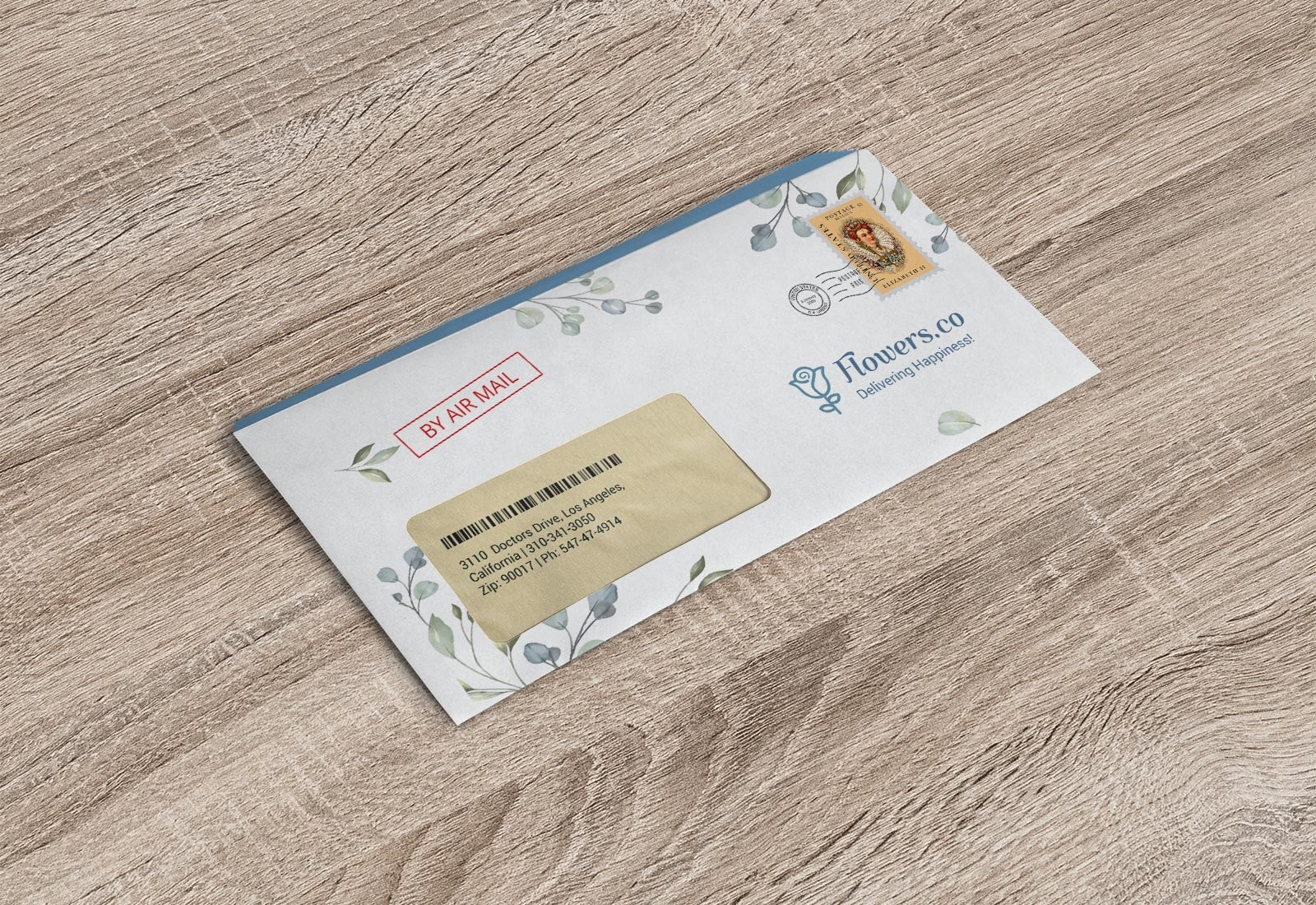 Messaging on Direct Mail Envelopes
Typically, envelopes have the recipient's address on the front center, and the return address in the front upper left corner or on the back flap. But that leaves blank space on the surface. Plus, there is no way to know which side of the envelope will be viewed first. By using both sides of the envelope, you solicit attention from any angle. Take advantage of this space for calls to action and attention-grabbing content. Just be sure to keep clear space for the postal service optical character reader (OCR). Below is an example of guidelines for a No. 10 envelope. Larger envelopes may have more space to use for messaging.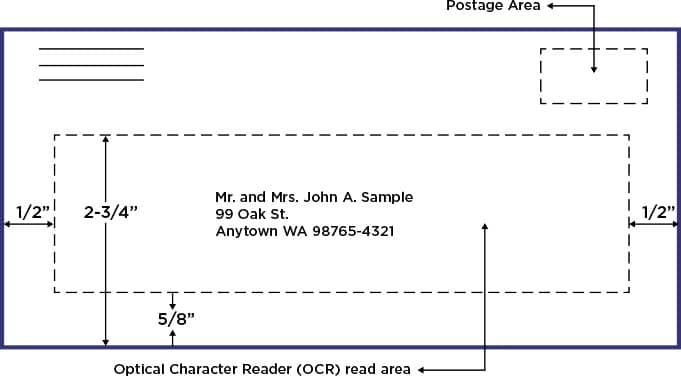 Some successful direct mail campaigns encourage recipients to open envelopes with content that gives a sense of urgency, such as "immediate action required" or "one time notice". Conversely, other direct marketing campaigns capture attention by utilizing a "blind" envelope. With no identifying information on the envelope, the curious recipient must open it up to find out what is inside.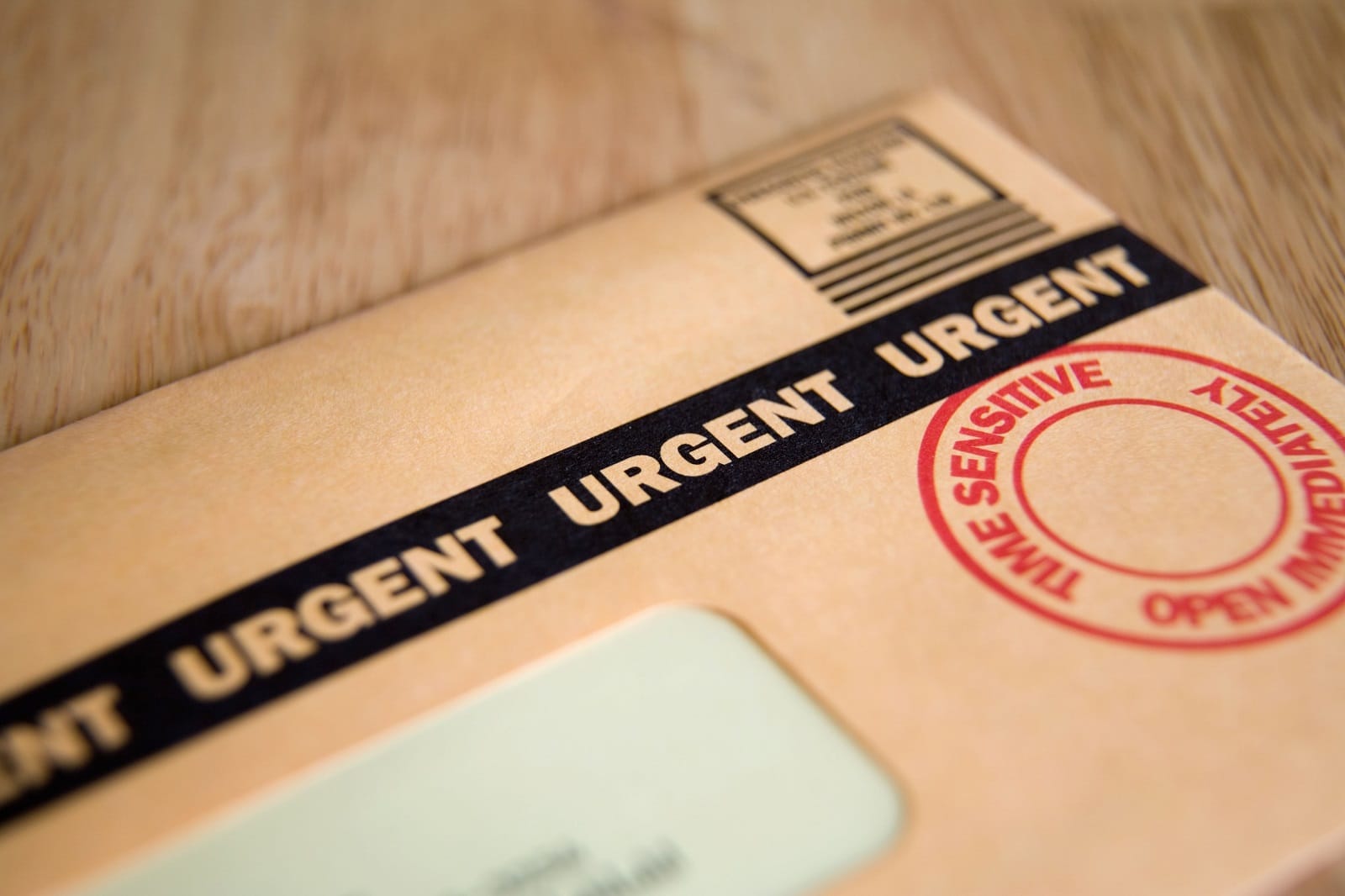 Teasers on your direct mail envelope also entice recipients to open their mail. A picture, a catch phrase, an image, or even a peek into the inside contents through a window are all ways to catch attention. Or be more direct and share about the free gift or offer awaiting the lucky person who opens the envelope. By encouraging natural curiosity, more people will open your direct mail piece and increase your campaign's response.
Personalized Direct Mail Envelopes
Finally, another effective way to present direct mail envelopes is to capitalize on personalization. By personalizing the direct mail piece, you will connect with the recipient's emotions and entice them to look at the envelope's contents. Examples of personalization include a name, phrasing, or mentioning of previous purchases and/or activity. Font styles that mimic handwriting add an extra touch of personalization. Your target demographic will feel special and part of a select group of recipients hand-picked by your company.
In conclusion, when planning a direct mail campaign, the outside is just as important as the content inside. Don't overlook the power of getting your message across and increasing responses by creating a customized direct mail envelope.
Use Brumley Printing for Direct Mail Envelopes
Is your company planning its next direct mail campaign? From printing to variable data to mailing lists and more, Brumley Printing offers personalized direct mail services tailored to your campaign budget. The experts at Brumley Printing have been helping Fort Worth businesses with their direct mail, printing, and promotional product needs since 1990. To learn more, give us a call at (817) 336-5551 or contact us.