What goes into getting the perfect signage for your business? Custom banners can promote your business opening, showcase your event, or attract visitors at tradeshow. When you start looking at our banner store, you'll find an extensive selection of custom banners including standard banners, retractable banners, double-sided banners, and more. At Brumley Printing we've got the 411 on everything you need to know about specifications when ordering custom banners!
Custom Banner Specifications
Choose the Right Material: Vinyl vs. Fabric
Characteristics of vinyl:
If your banner is for the outdoors, vinyl is preferred. Choose a heavy duty, fade-resistant vinyl. Keep in mind that outdoor banners will still need replacing when constantly subjected to severe weather conditions such as strong winds, rain, and sun for long periods of time.
Vinyl comes in different thicknesses. Thicker vinyl is more durable but will also weigh more. Lighter banners are more vulnerable to wind.
Vinyl is opaquer when exposed to backlighting.
Vinyl has less texture. It can also be given a matte or gloss finish, if desired.
Vinyl is less porous and requires less ink.
Generally, expect vinyl to be less expensive than fabric.
Custom banners made with vinyl can be cleaned with a damp cloth.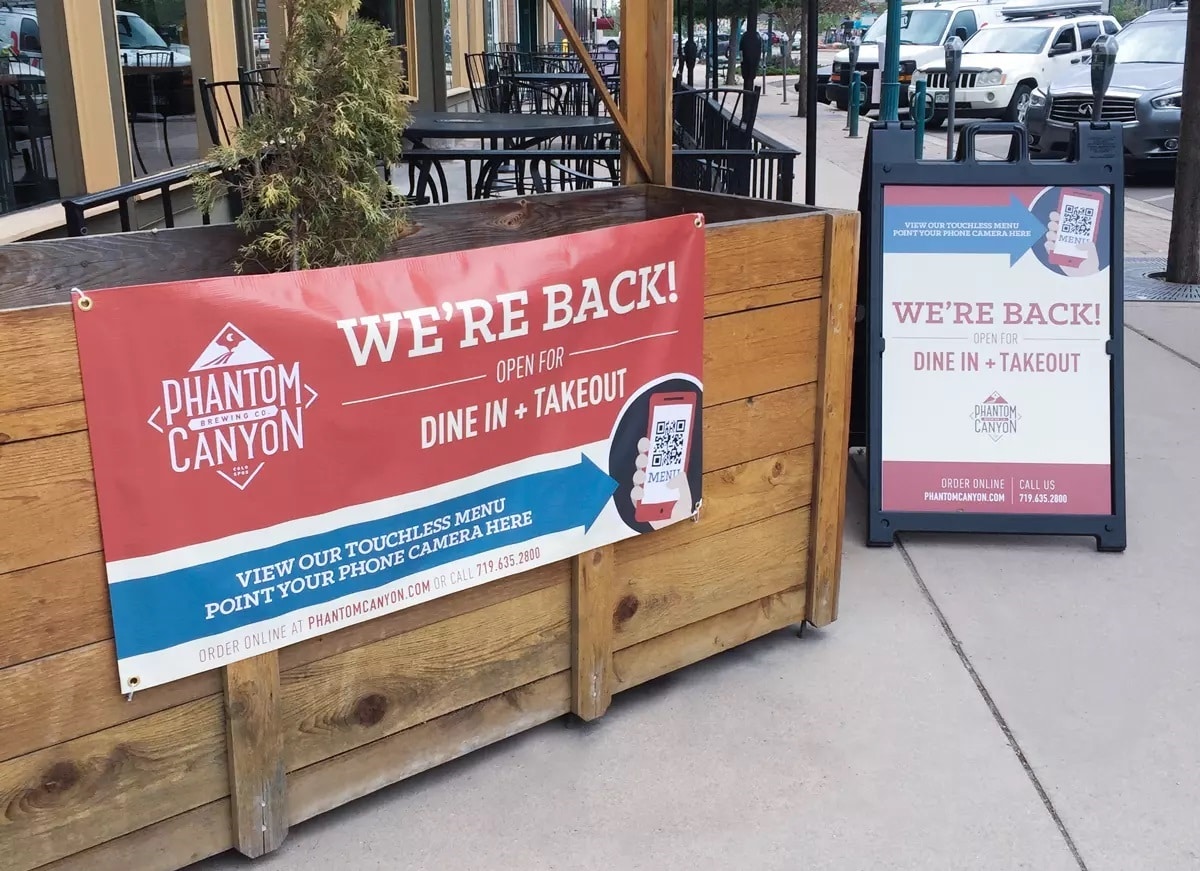 Characteristics of fabric:
Fabric has more texture and translucency, giving a high end look to custom banners being used indoors.
Fabric has more movement when used for outdoor promotional and garden flags.
Fabric custom banners can be collapsed into a much smaller size, thus making transportation and storage easier.
If it gets dirty, a fabric banner may be dry cleaned.
Fabric is more expensive due to the material used and the amount of ink required to print on a porous material.
Fabric gives off less glare and is shows better in photographs.
Select the Correct Size
Custom banners can be made in all different sizes—from a small tabletop or garden flag to oversized and 100 feet wide! Pick the size that fits your space and gets your message seen from the required distance.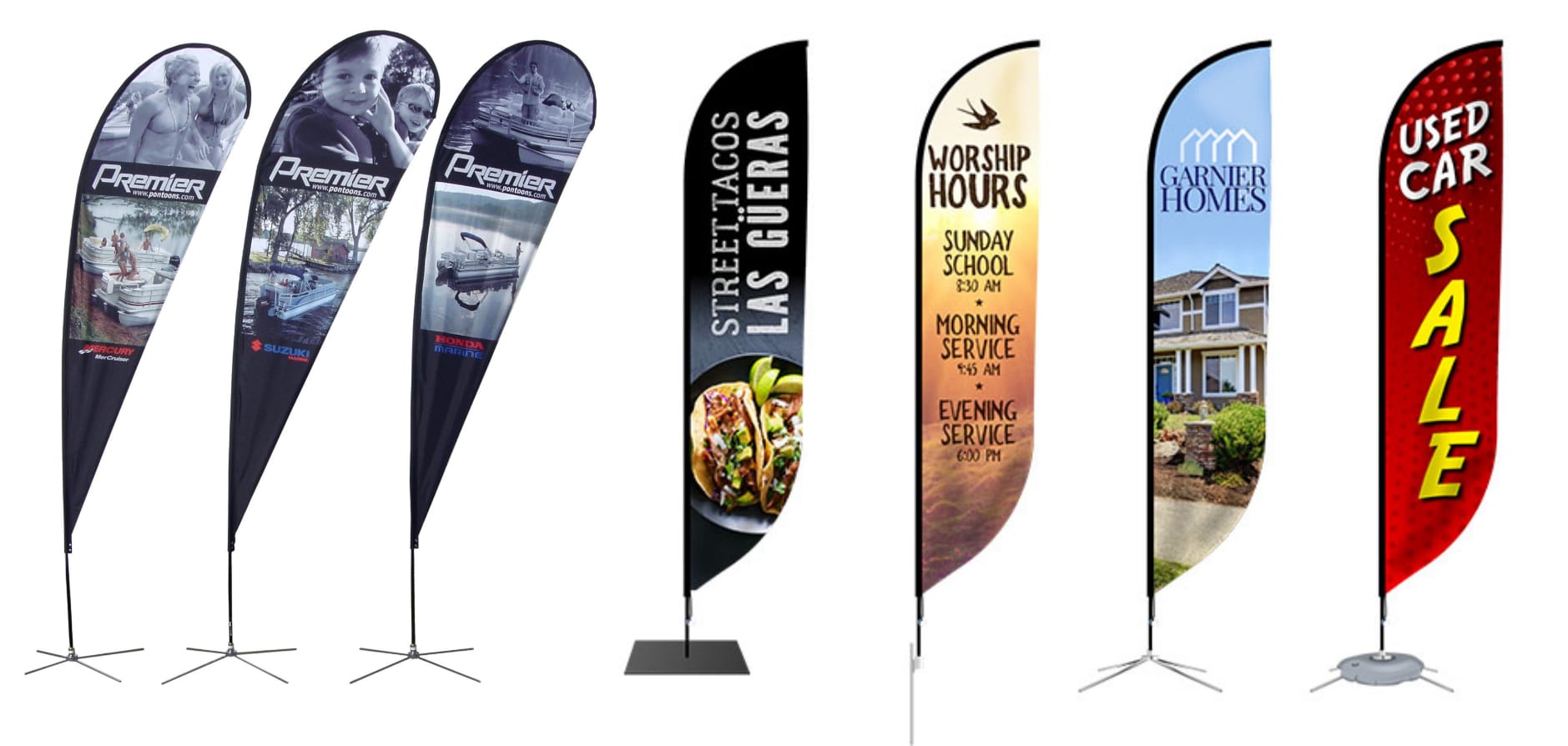 Decide on Single or Double Sided
If both sides of the banner will be visible, consider printing both sides of a vinyl banner.
Determine Mounting and Display
Know where you plan to display the banner. Is there a solid wall, fence, or poles for support? Is there room to pull the banner tight so that the entire surface can be seen? What hardware is required to safely secure the banner? Generally, the more a banner weighs, the stronger supports needed to hang it.
Consider a custom banner frame.
Portable banners for trade shows and conferences are designed with anti-curl materials and integrated retractable stands.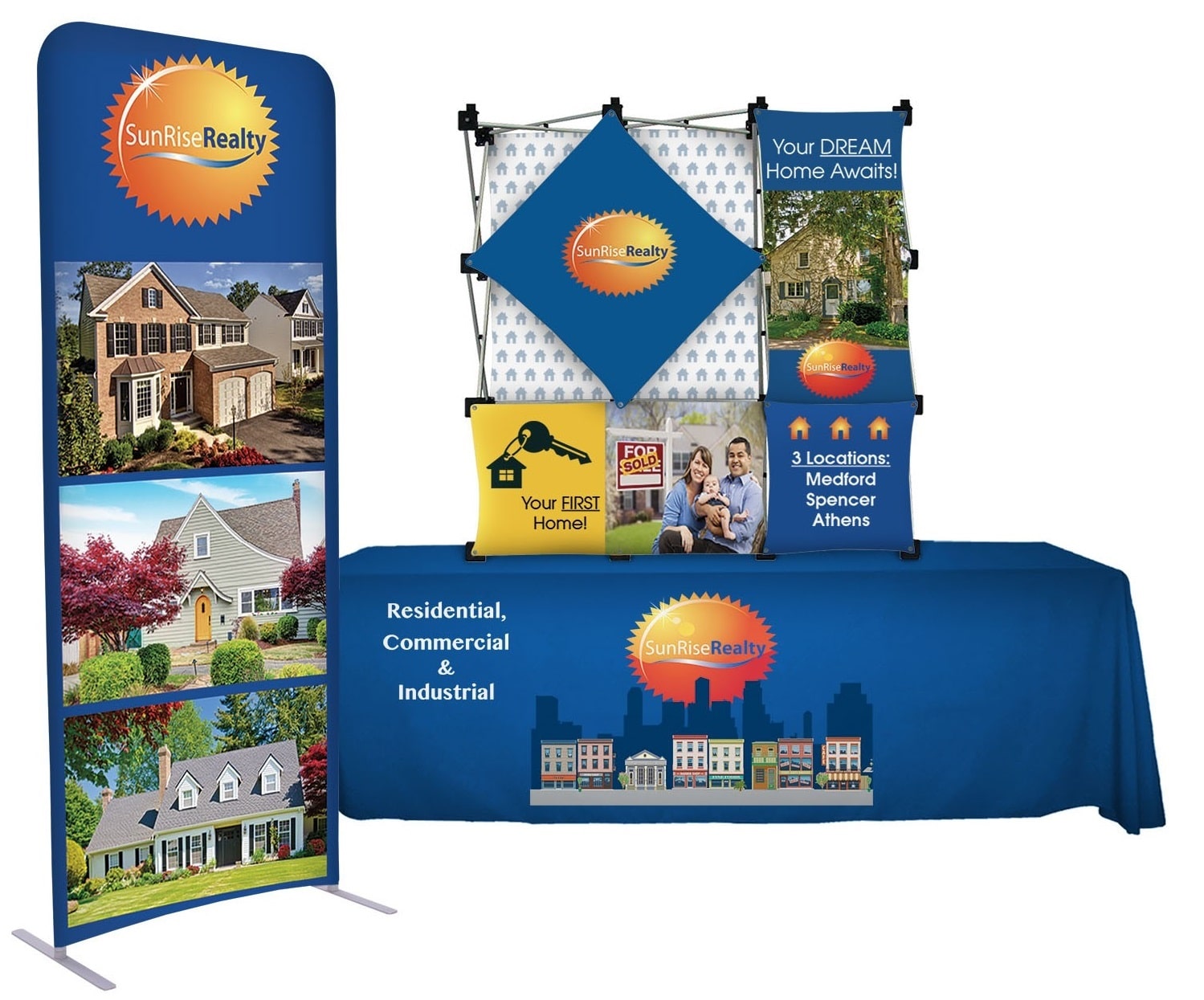 Order Desired Finishing
The way the banner is to be displayed determines the needed finishes. Sewn hems add strength and support to prevent sagging. Ropes can be incorporated into the vertical hems to help with hanging. Or, add grommets to give hanging points across the hem. Pole pockets and Velcro are options, too. Plus, for outdoor banners, wind slits can be added, allowing wind to pass through.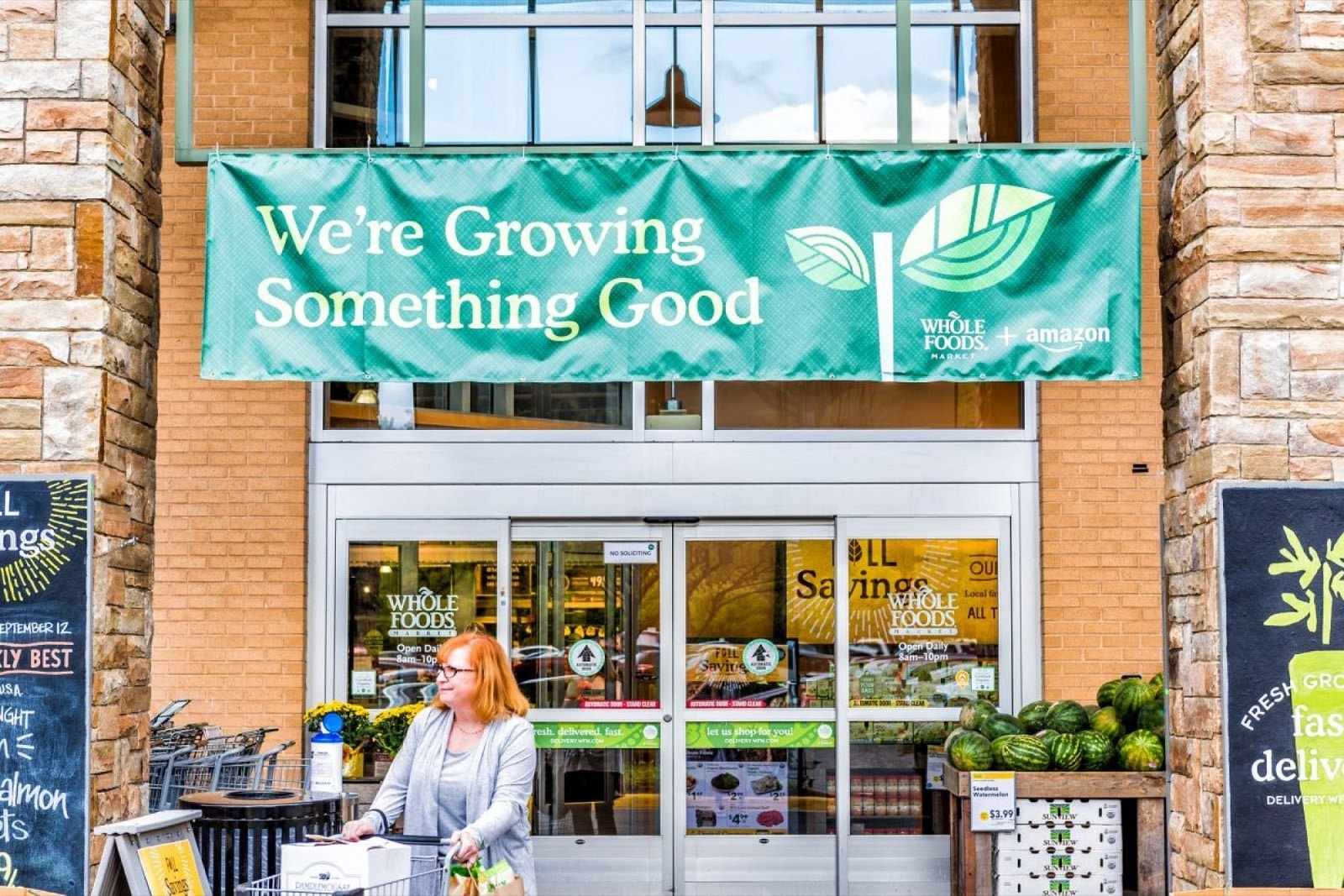 Design Colors and Inks
Dark colored backgrounds require more ink than white backgrounds. Also, one color on a background is less expensive than a full color process.
Set the Quantity
Ordering more than one banner with the same design will reduce the cost per banner. This is especially helpful if multiple employees will be attending different trade shows concurrently, or if there are multiple locations.
Keep Production and Shipping in Mind
Planning ahead avoids rush charges and stress. Also, since banners can be rolled or folded, shipping costs are affordable. This makes them easy to store, too! Just remember that the weight of the banner affects the cost of shipping.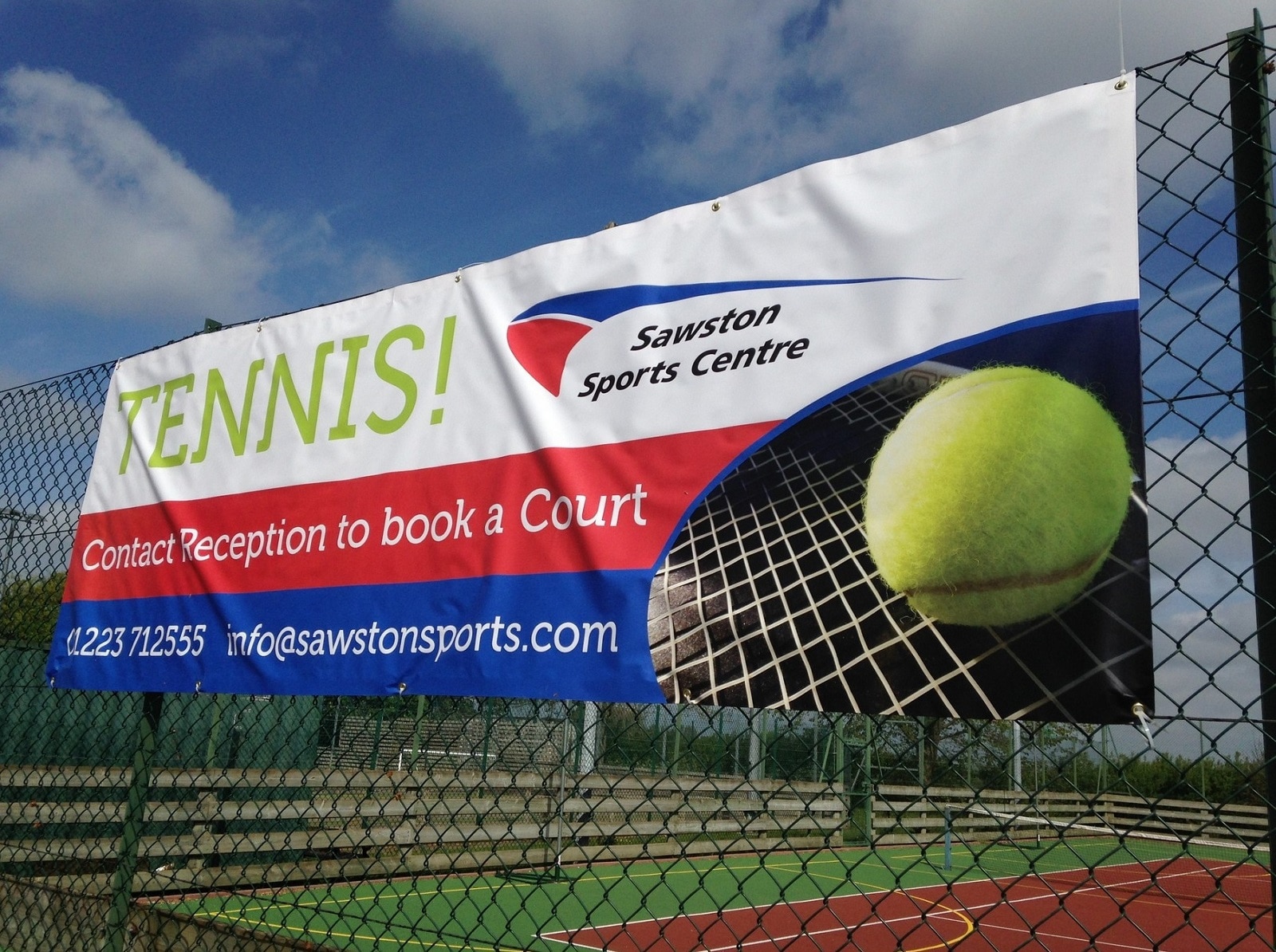 Get Custom Banners from Brumley Printing
Does your company have a trade show or a grand opening coming up? Do you want your message seen on a custom banner? You can rely on Brumley Printing for affordable, quality banners. We offer a large selection of styles to fit your needs, all with unsurpassed customer service and expert advice. Learn why we have been a favorite provider of trade show materials and signage in Fort Worth for over 30 years. To get started on your custom banners call (817) 336-5551 or visit our webstore.