Michael, a long-time client and jewelry store owner, called to order a custom invitation to a virtual trunk show for a high end, traditional jewelry designer. More specifically, he required a beautifully printed invitation that evoked a feeling of luxury. Therefore, he wanted our printing experts at Brumley Printing to advise him on colored paper, texture, and techniques to entice clients to attend the event.
Luxury can be brought into the printing process in a few ways, including colored paper, rich texture and elegant finishing techniques.
First, colored paper can be used to give an upscale feel.
Instead of typical, plain bright white paper, consider a subtle shade change. For example, a creamy eggshell or ivory with black ink invokes a classic, timeless elegance. Or a deep plum with gold ink suggests extravagance.
Colored paper can also be layered to become ultra-thick. Some options include a luxury paper that is triple layered, with a signature-colored paper set in the center. What an impression that will make for a business card!
Other luxurious colored paper choices include pearlescent and shimmer styles. Perhaps a very pale pearlescent lavender will give a relaxing look to a high-end spa menu.
Second, textures convey a high-end product.
Neutrals with an embossed linen texture will impress clients with a classic look and feel. Just think of the impression your company will make when it presents a potential client with a folder filled with suede paper collateral materials.
Or silk fibers give papers a beautiful sheen that gets noticed. And do not forget, thickness and weight, in addition to the texture, makes a strong first impression.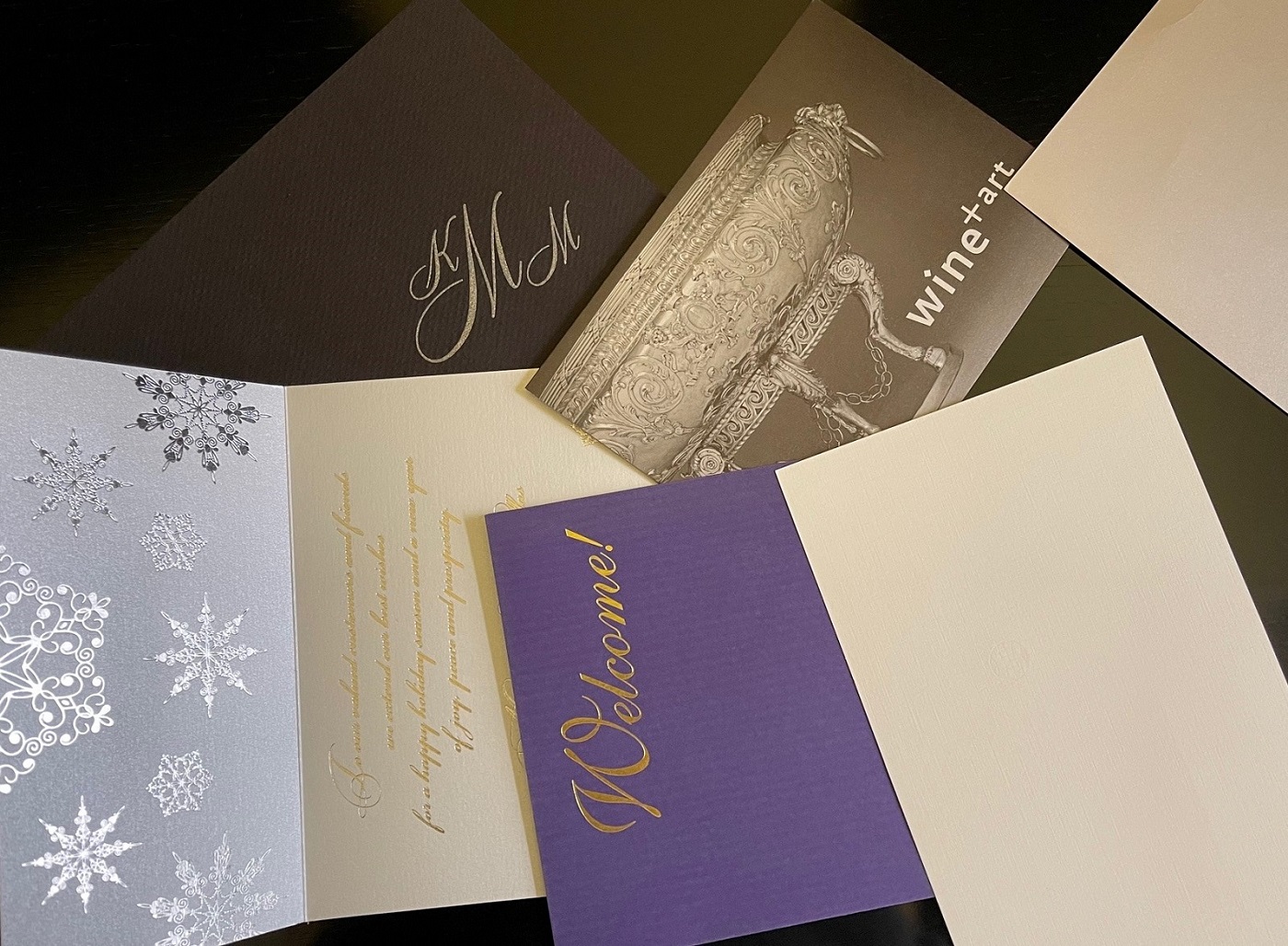 Third, papers with an organic and natural feel are not only popular, but also luxurious.
Did you know that there are papers with flower seeds imbedded in it? Flecks of seeds and petals give color and texture to a beautiful paper. As a bonus, the paper can be planted after it is no longer needed.
Uncoated paper, another trend, gives printed items a current look. Plus, the uncoated surface makes printed colors look bolder and richer. Uncoated colored paper is available in a wide variety of textures and colors. It can also be scented to engage all the senses.
Even though uncoated paper gives a luxurious impression, there are also coatings that produce a high-end product. If silk paper is not the best choice for your item, a silk coating will give you the sheen and feel you desire. And a high gloss may be the perfect finish for an ultra-contemporary, slick brochure.
After printing, there are also some postproduction finishes that can add more luxury to your printed items. Foils add a metallic pop and draw attention to the most important elements. Also, laser cuts can create a custom, unique design. Finally, embossing enhances the texture of any printed piece.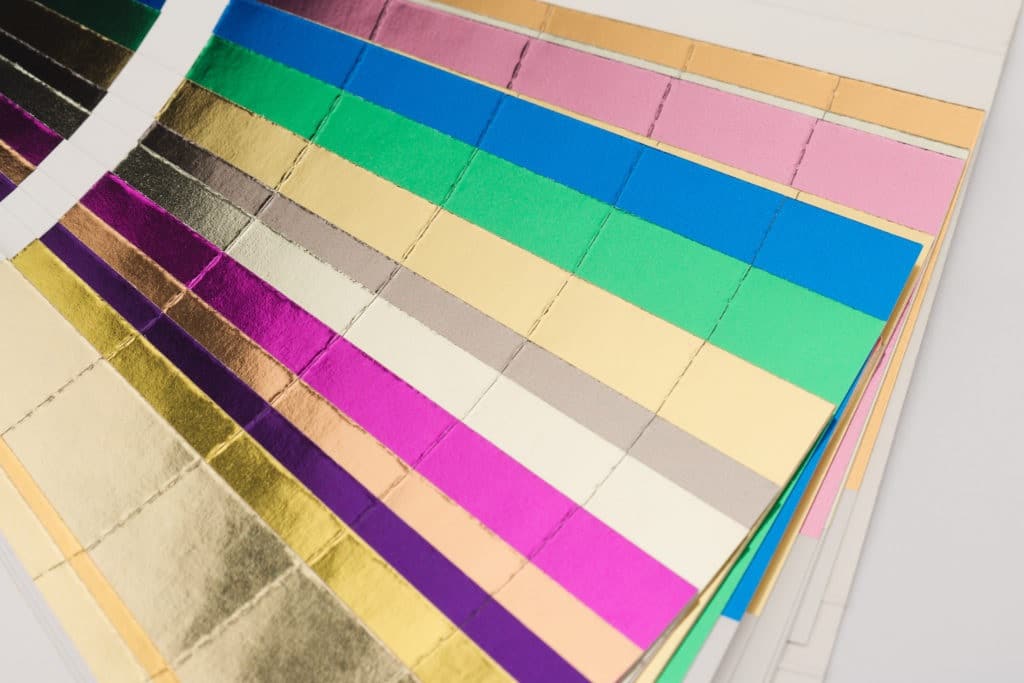 Michael was inspired by the selection of colored paper, texture and finishing techniques available at Brumley Printing. He wanted a classic feel and chose a heavy ivory paper with a silky texture. Black script writing gave the invitation details, with the jewelry designer's name in gold foil. He splurged on gold foil lined envelopes, too!
Michael's invitations—and the trunk show—were a huge success! He is looking forward to coming back to the experts at Brumley Printing for his next trunk show invitation. It will be luxurious, too, but with a completely different look for a modern jewelry designer. Perhaps an uncoated paper with rich, deep jewel tones to complement the jewelry? The ideas are already flowing!
Contact Brumley Printing for Colored Paper Solutions
Are you looking for luxurious colored paper and texture for your next printing job? Clients have trusted Brumley Printing for over 30 years. Offering a wide variety of colored papers and textures Brumley Printing will produce high quality print items at affordable prices. Doesn't your company deserve a high-end look? To get started, call (817) 336-5551 or visit contact us.