With today's technologies, there are so many options for printing marketing and promotional materials. Whether you are a small business printing a new brochure, a dance studio printing a recital program, or parents printing out an invitation for your baby's first birthday, it can be hard to determine a color design that will make an impact and catch the attention of your intended audience. Here's an idea to keep it simple and eye-catching: instead of printing full-color ink on white paper, how about selecting a fabulous and vibrant colored stock and then choosing a single print color? Printing on colored paper—anything from elegant, textured pale green to the boldest fluorescent pink—will give character and instant recognition to your printed materials.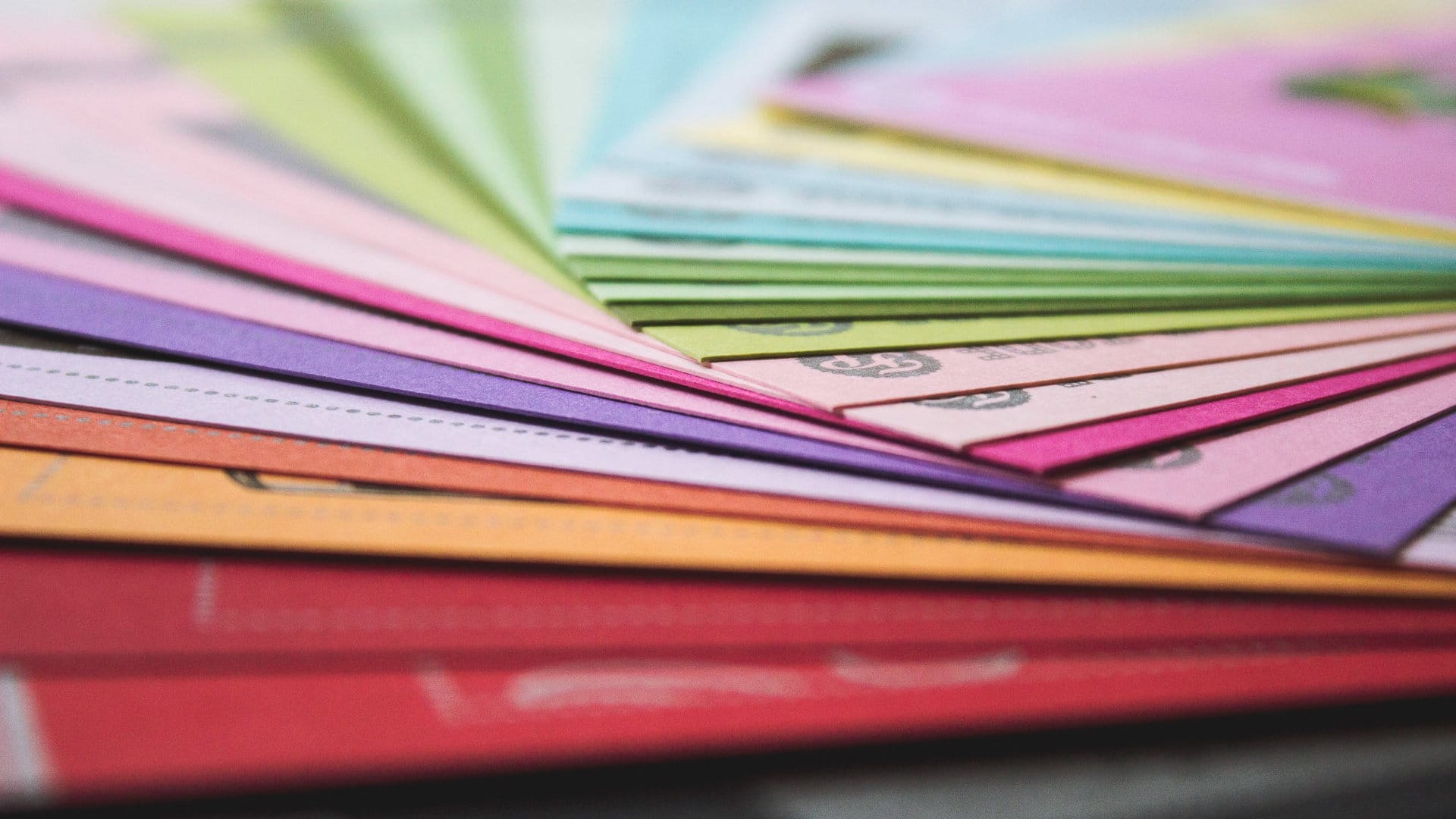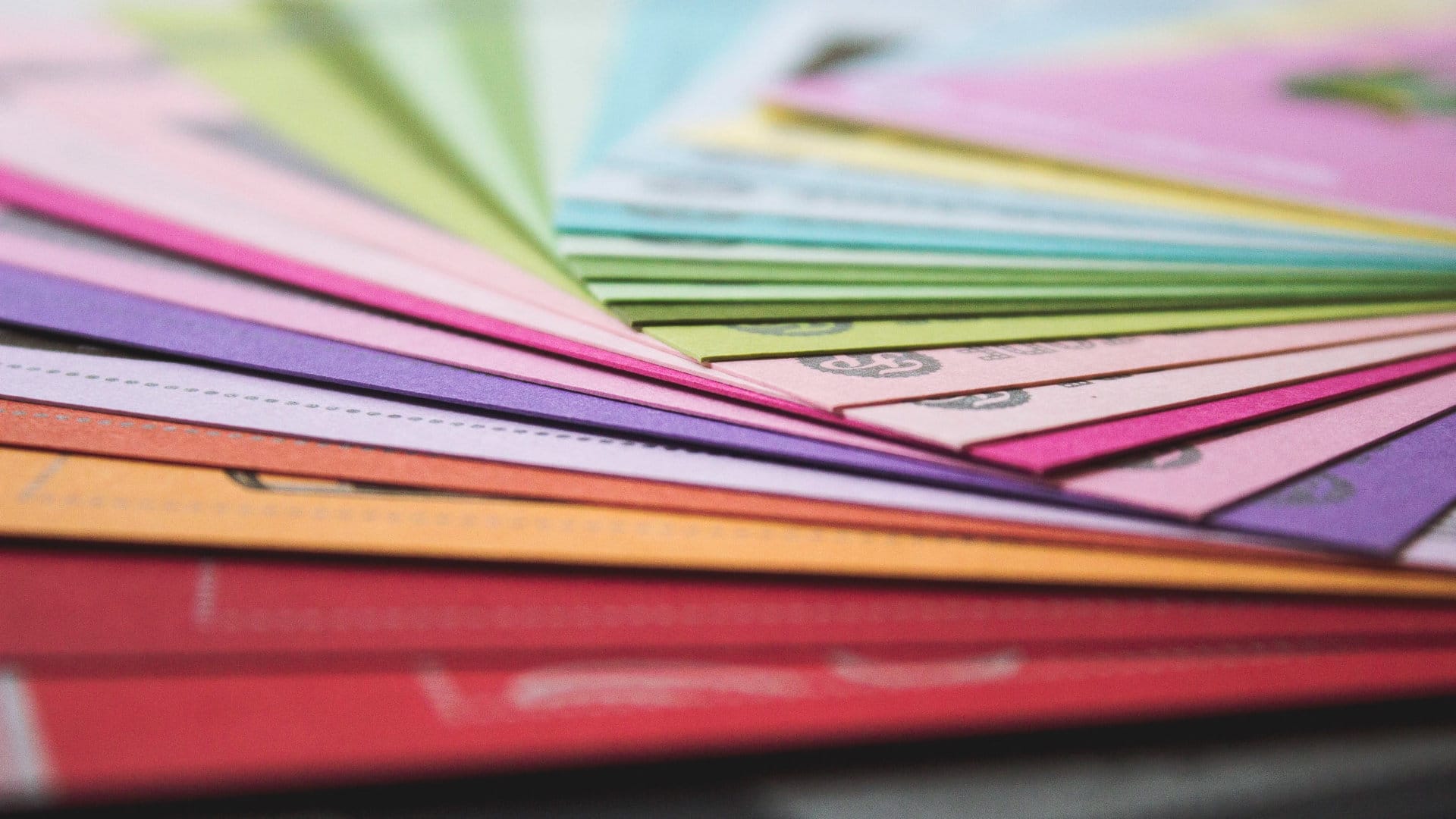 Printing on Colored Paper? Call Brumley Printing in Fort Worth at 817-336-5551
When printing on colored paper with single ink color, you still have many options for your paper stock. First, you need to pick the texture of the paper you want to use. From subtle, translucent vellums to heavy, smooth cardstock, to thin sheets of plastic, there are a multitude of choices. A subtle linen texture may be perfect for a formal invitation to your company's annual holiday party, while a bold, glossy cardstock may be just the attention grabber you need for a tradeshow handout.
Once you have selected the perfect paper texture and weight for printing on colored paper, it's time to select your single, impactful color. An experienced printer, like Brumley Printing in Fort Worth, will be able to guide you on the best types of printing and colors for different papers. Colored stock is often uncoated, which can affect the look of the printing on the paper.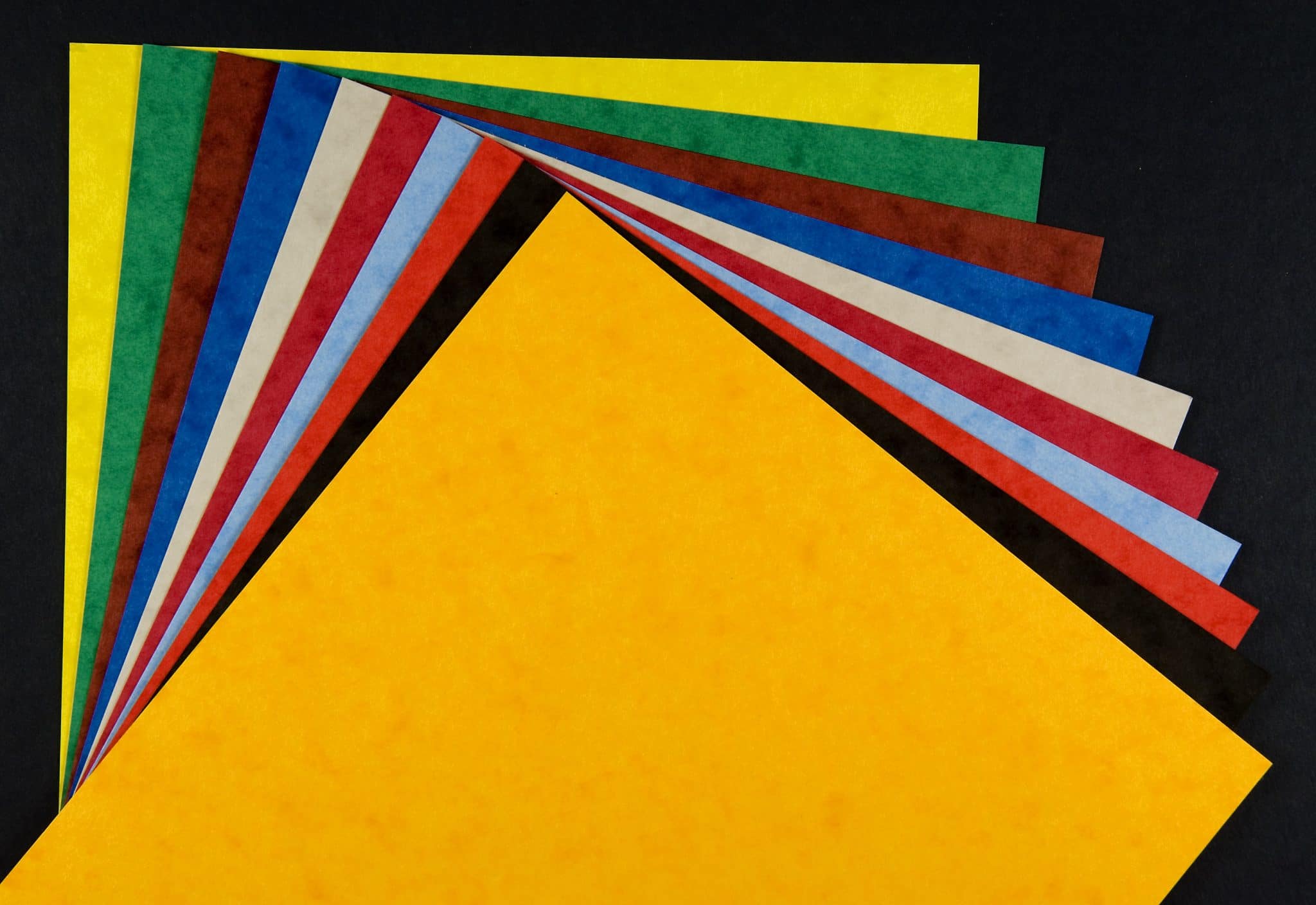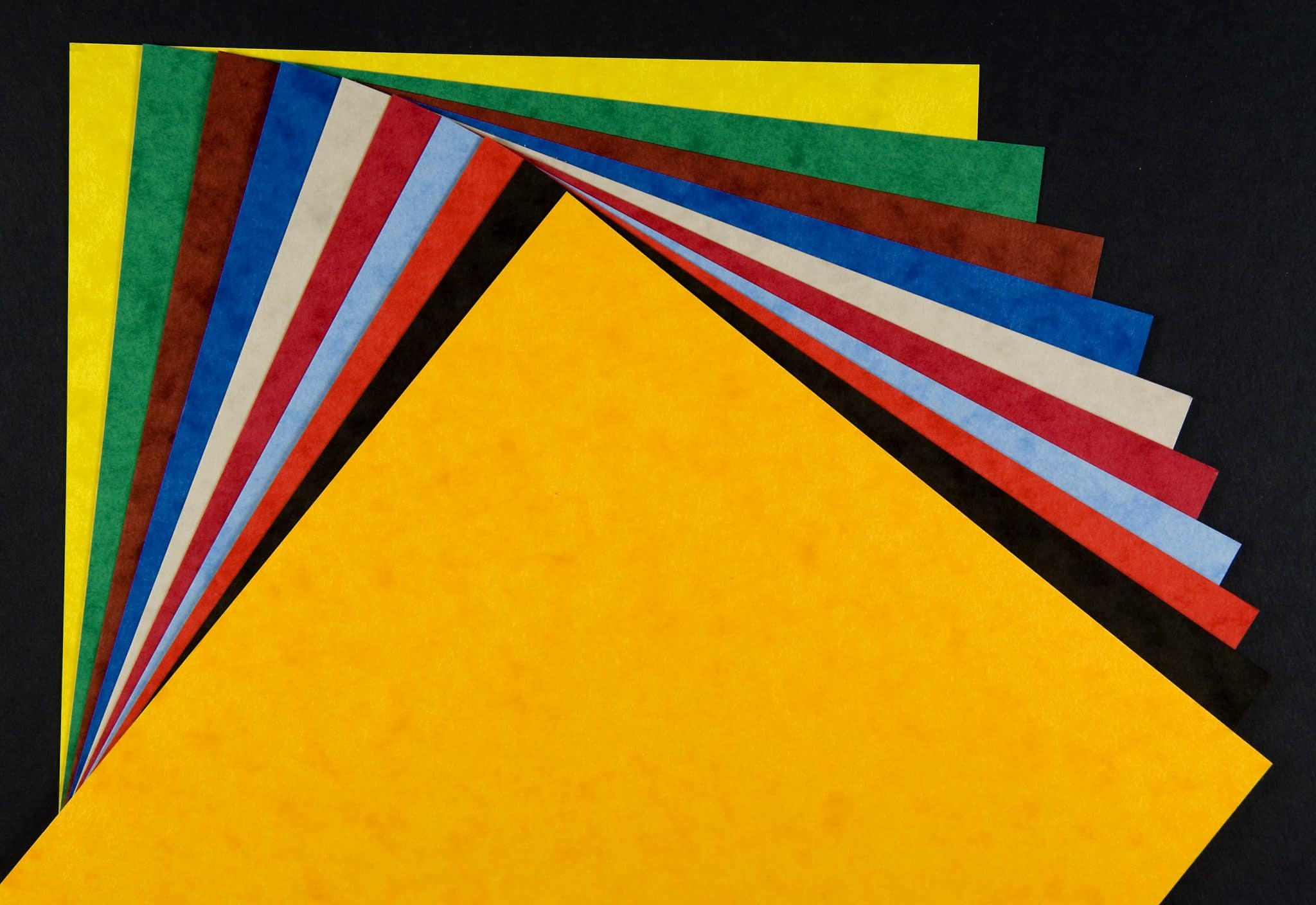 If your design requires you to print light-colored ink on dark paper stock, it may be difficult to get the opacity you need. You can try the following options:
Consider metallic inks, or foil application, for an upscale look and feel
Ask your printer to mix a small percentage of silver directly into the Pantone ink. It will give more solidity to your printing, and add a subtle effect to your marketing piece.
Try embossing or varnish to create unique printing effects
Contact Kirk Brumley today or call 817-336-5551 to schedule a free consultation to find out how to make your printed pieces stand out and perform better with colored paper. Don't settle for aver results.
Printing on lighter colored paper gives you more options for colors, so have fun with your choices and find a unique combination that best reflects you and your business! Light pink with Kelly green ink would stand out for a boutique opening, and cream paper with midnight blue ink would make elegant business cards. You can never go wrong with classic black ink on just about any color and texture of paper stock.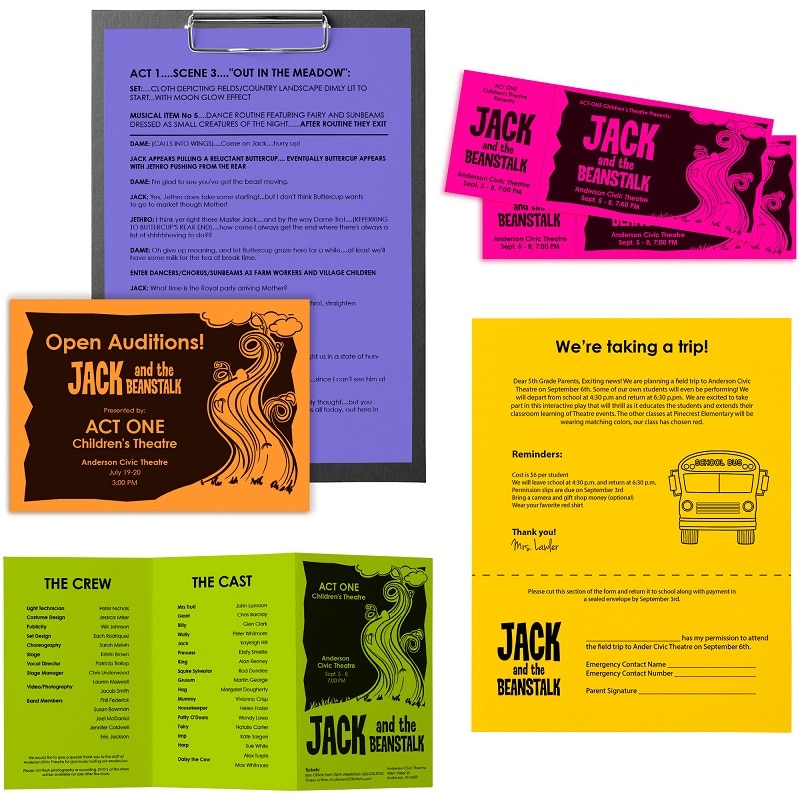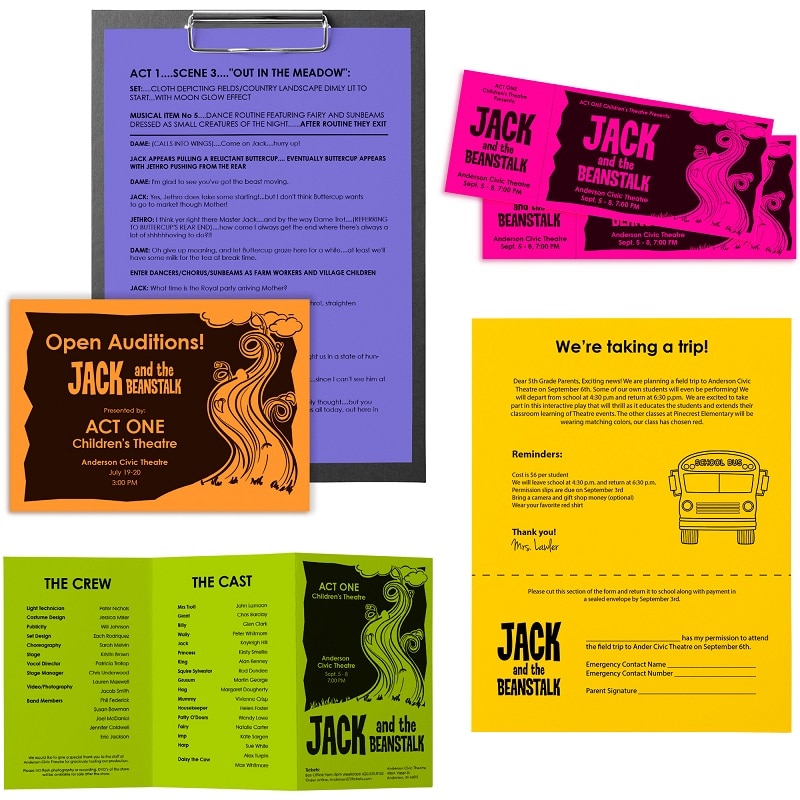 When the marketing standard is to print full-color on white paper, choose to be different and consider printing on colored paper! With the definitive design, the perfect paper texture, and the correct color combination, not only will your pop of color stand out in a crowd of white, but you'll likely save some money, too.
Are you interested in printing on colored paper for your marketing and promotional strategy? Brumley Printing in Fort Worth can help you select the best paper, ink color, and process for your marketing materials and print fulfillment services. With a reputation for uncompromising quality and attention to detail for over 29 years, Brumley is the best choice for quality printing services. Contact Brumley Printing of Fort Worth online or call 817-336-5551 to schedule a free consultation.