Get Messages to Stick with Custom Printed Post It Notes
Back in the 1980s, Post-it® Notes, generically called sticky note pads, were revolutionary. The self-stick papers completely changed the way we leave notes and mark important items for ourselves and others. Over the years, improvements and design additions have changed the self-sticking papers from pale yellow squares that didn't stick very well to an indispensable tool in homes and offices. They stick everywhere and come in a plethora of sizes, colors, and even shapes.
Post It Notes are everywhere, and may not seem that original or exciting. However, custom printed Post-it Notes can be used to effectively market your business. Sometimes simple is best! And, the reason these sticky note pads may seem unoriginal and unexciting is because everybody uses them! If you market with custom printed Post It Notes, your company name will be seen and recognized with every use.
Order Custom Printed Post It Notes from Brumley Printing (817) 336-5551
Here are some ways to use custom printed Post It Notes to promote your business:
Stick these printed notes in pad form on the driver side window of cars in target areas. Potential clients won't be annoyed by needing to pull an ad off of their windshield. The Post It Notes leaves your message conveniently on their window for easy removal – hopefully into their pocket or handbag for future reference.
Use them as a fast, convenient way to leave your information on front doors, community bulletin boards, and other target customer sites.
Give a promotional item that will be used and appreciated! Custom printed Post It Note pads are a great giveaway item for trade shows, cold calling, and prospecting.
Leave a personalized note on correspondence to clients and prospective clients. Having custom printed sticky note pads available throughout your office makes it easy and convenient for all of your employees to use them.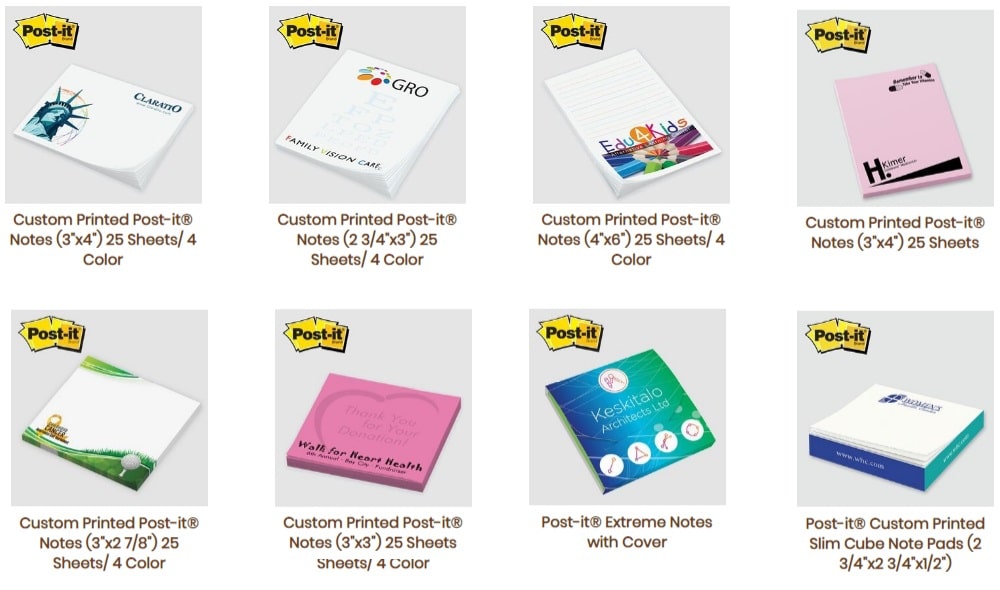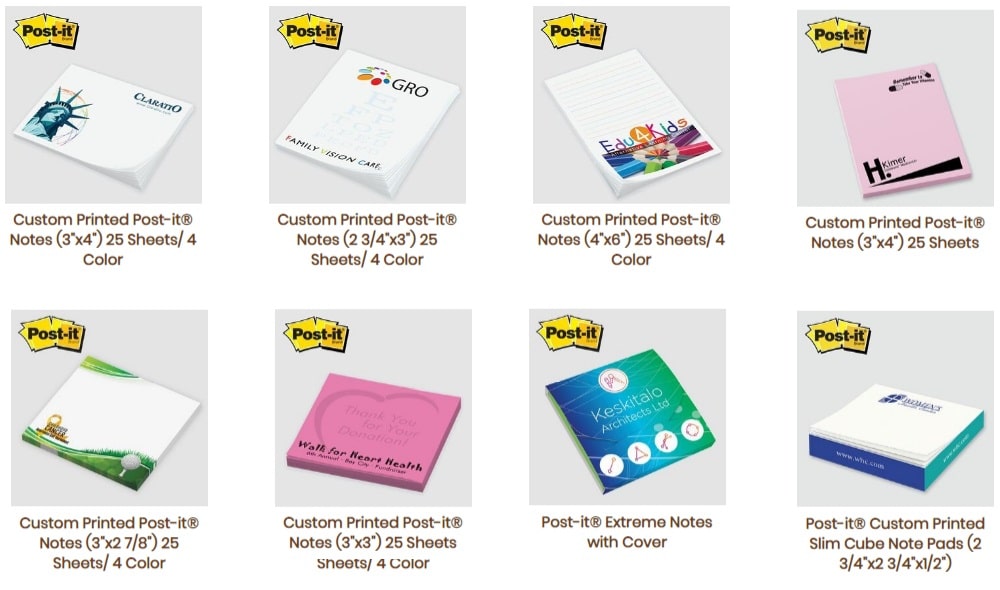 Custom printed Post-it Notes have many advantages as a marketing tool.
Inexpensive
Practical and usable – they are found in every home and office
Easily designed to make your information clear and visible
Multiple sizes, colors, and even shapes are available for true customization
One Post It Note can be seen by many individuals as it gets passed around internal and external correspondence
What Color Will Your Custom Printed Post It Notes Be?
Here are some additional tips for marketing your business with custom printed Post It Notes:
If you are using these sticky note pads as a giveaway promotional item, be sure to leave plenty of blank space for writing notes
Use a colorful, easy to read design with clear contact information for door and car handouts
Print on the solid backing paper, too! This still gets your company noticed if the pad ends up upside down on a desk
Even with the growing use of smartphones, the need for leaving a quick reminder note or physical handout will never go out of style. Consider custom printed Post It Notes for your next marketing campaign and promotional product giveaway!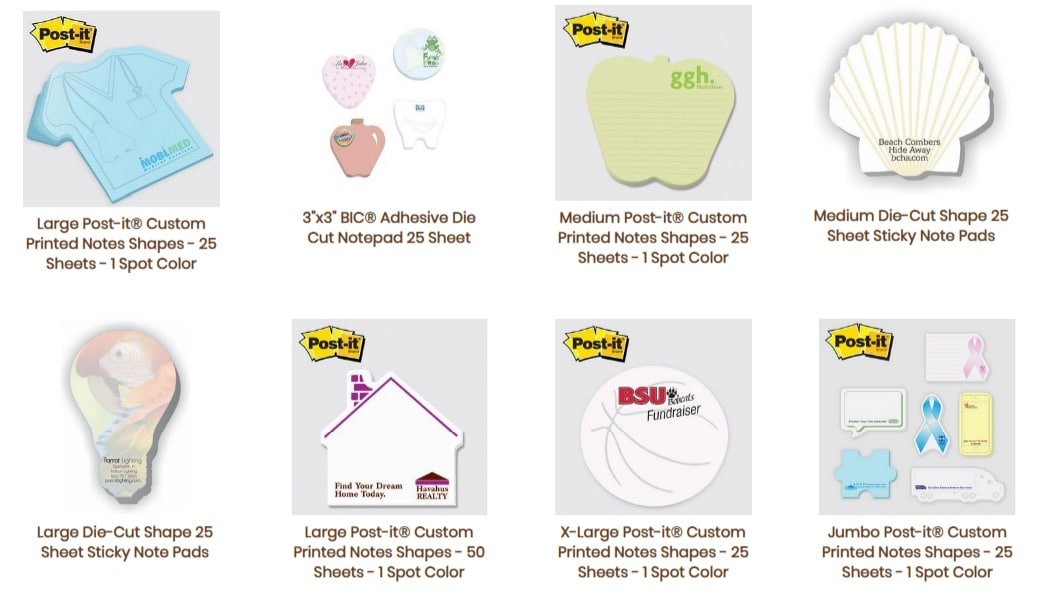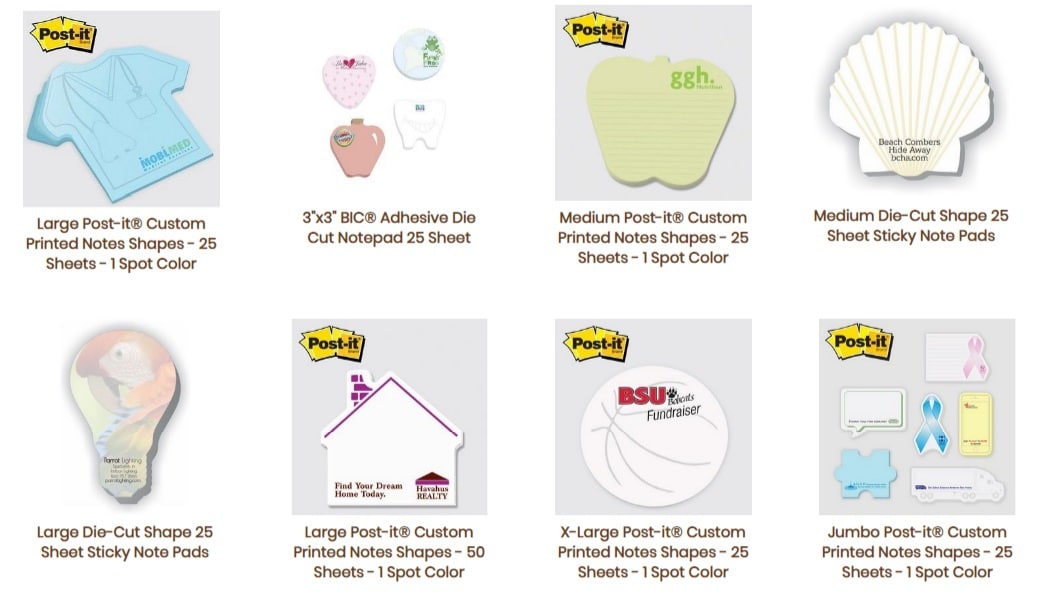 Contact the Best Fort Worth Printing Company
Brumley Printing can create custom printed Post It Notes for your company's marketing needs. With over 29 years of experience, Brumley Printing provides the Greater Fort Worth area with superior customer service, precise printing, and quality promotional products for the Dallas/Fort Worth area. Call (817) 336-5551 or visit our website to find out all of the ways Brumley Printing can support the marketing of your business.
Need another idea on how to stand out among the competition?