Like many industries, commercial printing has its own vocabulary to describe the pieces and parts of the business. When using printing services, make sure you communicate the correct printing specifications to the printer. If directions are clear, you can avoid surprise costs, or, even worse, surprise results. At Brumley Printing, we want a happy customer, from the initial quote request to delivery of the finished product. To help ensure the process begins with a good start, here are guidelines for submitting a quote request that includes all of the needed printing specifications. That way, there are no surprises, no miscommunications, and the quote we give you is exactly what your company needs.
Correct Printing Specifications Ensure an Accurate Quote
1. Contact person and Job Name – Please provide the name, email and phone number of the primary contact person for the job. Also, please give the job a name so that we can reference it in any correspondence. For example, "Company X – November Flyer"
2. Project – What product do you need Brumley Printing to expertly produce for you? We print everything from Media Kits to Direct Mail Pieces to Catalogs.
3. What is the Turnaround time? In other words, by what date do you need delivery on the printed pieces? Prices may be higher for rush turnaround, so if you want to save some money, allow time for standard turnaround.
4. Quantity – How many items do you need? Please specify if you want us to quote for different amounts. Sometimes it is not much more expensive to order 1,000 flyers instead of 500.
5. Size – Printing specifications for size will include the size of the printed project when it is flat and finished/folded, if applicable. For example, a greeting card may be 6″ x 8.5″ when flat, but its folded size will be 6″ x 4.25″.
6. Page Count – In booklets, catalogs, etc., how many pages are in each finished product?
7. Paper –There are numerous printing specifications for paper, so here is a short guide to help you
What weight of paper? Text is commonly used form brochures and flyers while, Cover is thicker and commonly used for Business Cards and Picket Folders. The higher the weight, the thicker the paper. For example, 70 lb. Text is thinner than 80 lb. Text. Sometimes card stock paper is measured as a point, or "PT". In this measurement also, the higher the PT, the thicker that paper. For example, 10 PT is thinner than 14 PT paper.
Any coatings? Uncoated paper absorbs more ink and can easily be written on. Coatings add different effects and protect the printed material. Aqueous, UV, Gloss, Matte and Soft Touch are some of the available types of coatings. Brumley Printing can help you determine the best coating for your print job. If you are unsure, ask us first.
Specialty papers are available to add color, texture, and personalization to the finished product.
Send your Printing Specifications to Brumley Printing at (817) 336-5551 for the best printing in the Fort Worth Area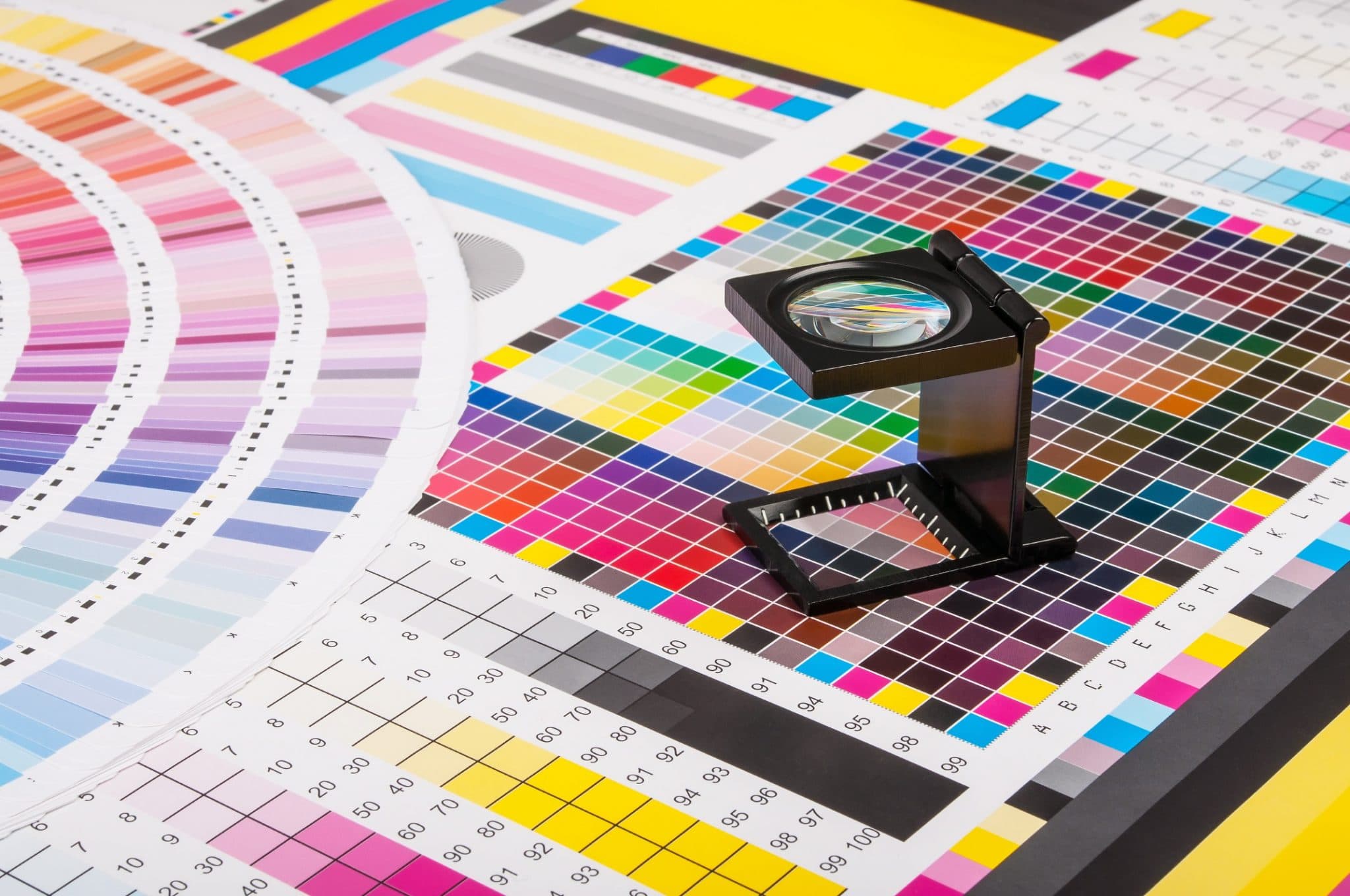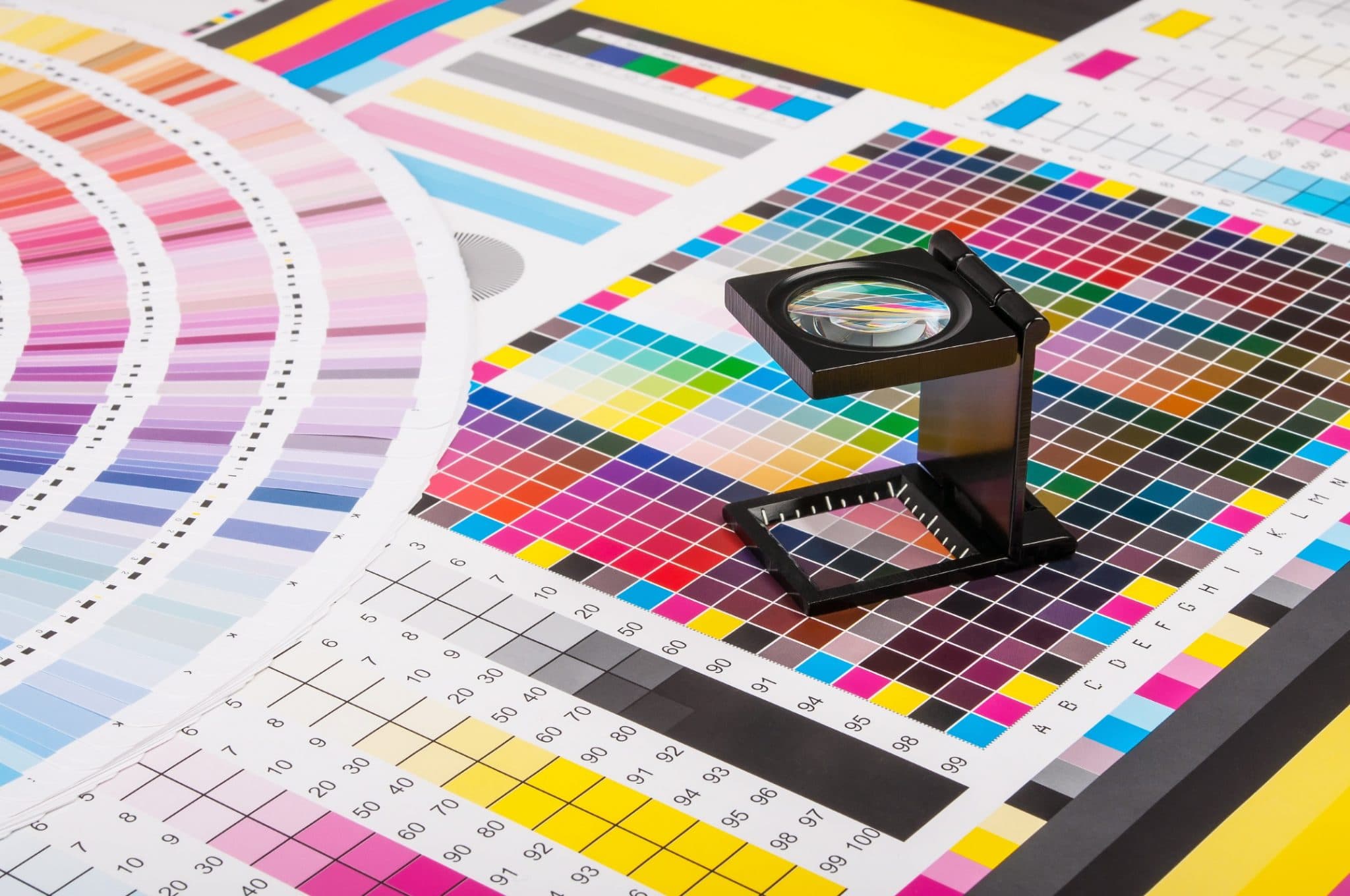 8. Inks – This is where the language of printing specifications can be a little confusing for the lay person. However, better to give too much information than not enough.
How many colors are being printed? Print jobs will typically be full color or 1-color, 2-color, 3-color or 4-color Spot. Spot colors are when a specific Pantone Color ink is mixed and used. Full color printing uses CMYK inks (Cyan, Magenta, Yellow and Black) to create the full spectrum of colors known as 4-color process. If you are printing a two sided document in full color, that would be 4/4, or 4-color process on 2 sides, i.e. the front and the back. 4/1 would be 4-color on the front, but only one color—possibly black or a spot color—on the back. 1/0 would be only 1-color on the front and the back remains blank.
If you are requesting a specific color match to a Pantone spot color, please include the Pantone color number in the printing specifications.
Do you want thermography (raised) printing, or flat?
9. Bleeds – Do you have design in your item that needs to go all the way up to or off the edge of the product? If so, you may consider a bleed. This means that the item is printed slightly larger than what the finished size will be so that the ink can go beyond the borders of the finished product. The item is then trimmed to the needed size. If your design has a border, bleeds will not be required.
10. Binding – What finishing touches are needed to get the printed item to its final form? Is it a brochure that needs to be folded? Tri-fold or Z folded? There are several folding options. Does your business card need to be trimmed to size so that each one is exactly 3½ x 2? Do your greeting cards need to be scored, but not folded? Would you like your postcards bundled in groups of 50?
11. Art Format – In what format will you send us your artwork? PDF? JPEG? It is also helpful to know what program was used to create the file.
12. Proof – How would you like to receive a proof of the print job before printing the requested quantity? An emailed PDF or a hard-copy color proof are two options. If you are unsure, please ask.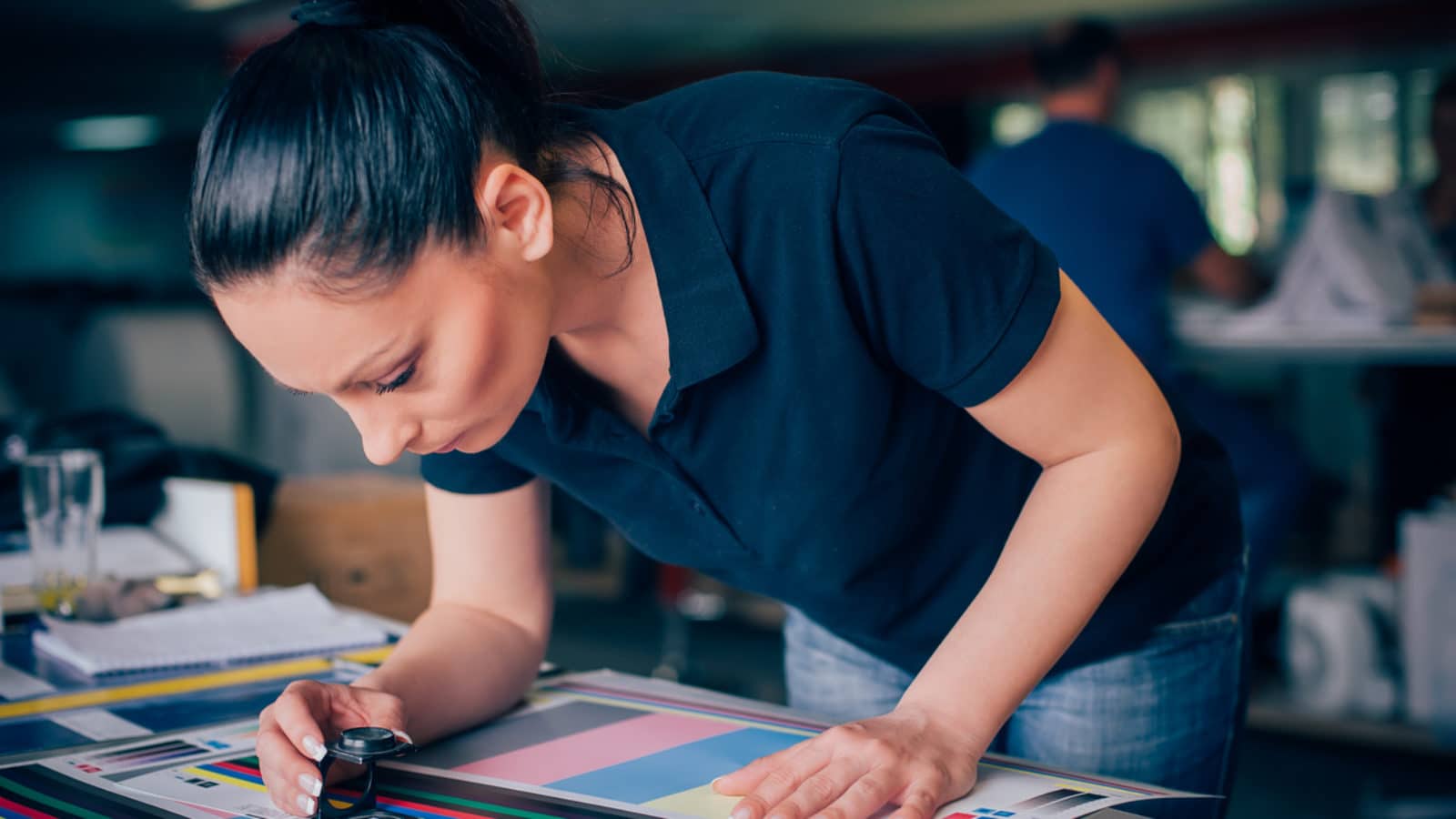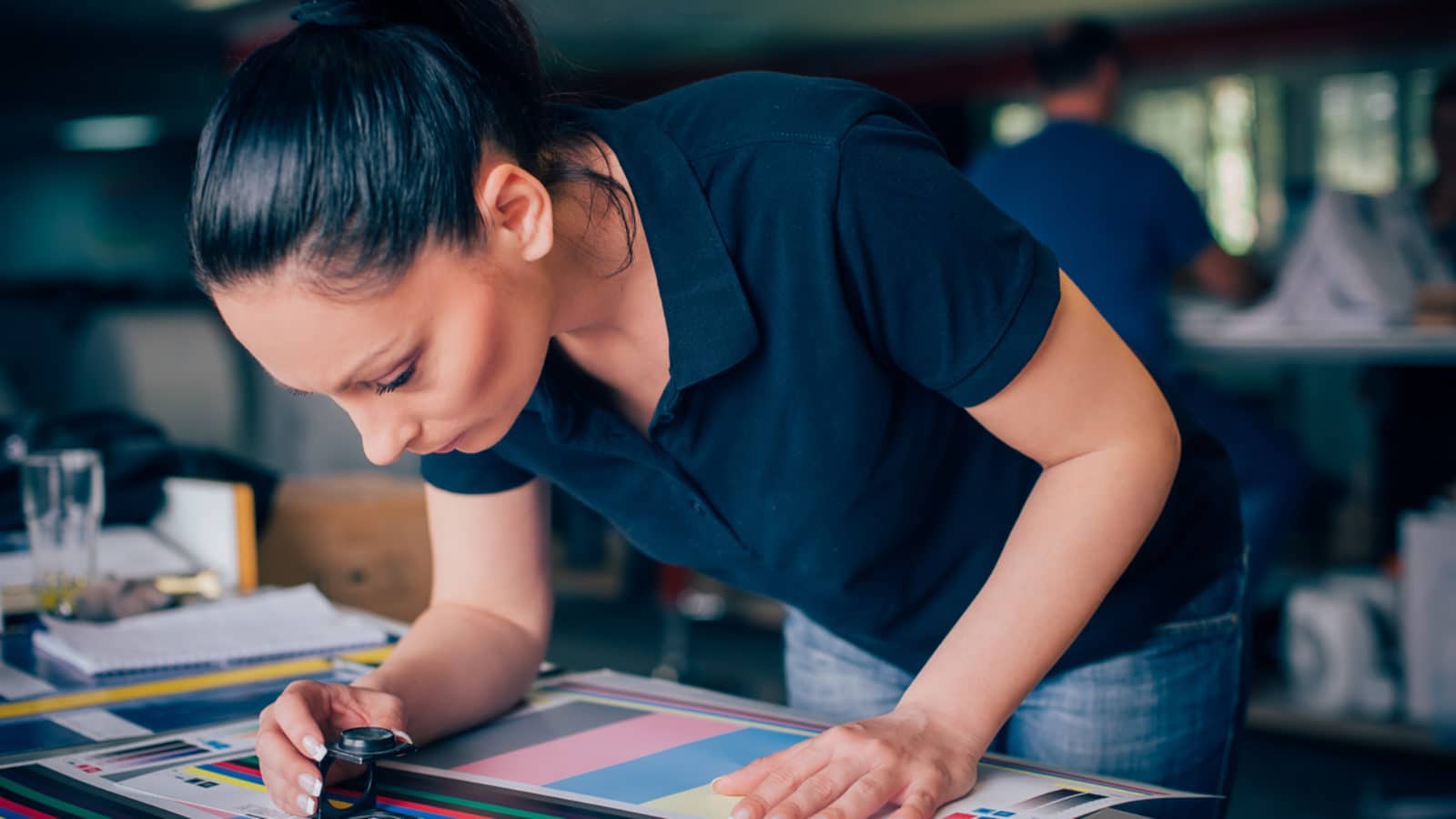 13. Shipping/Delivery – Where does the finished product need to go, and how would you like it to get there?
14. Notes and Extras – If this is a reprint, and you want it to match a previous job, please let us know! Will there be variable data such as addresses and names? It is important to inform us of any additional printing specifications and special requests you require.
By supplying all of these printing specifications to your quote request, Brumley Printing can give you the most accurate pricing for your print order. And we are here to help! Call us if you have any questions about what to include, or need advice on the best designs and print process for your materials.
Contact the Best Fort Worth Printing Company
Do you have a quote request for business collateral? Send your printing specifications to Brumley Printing, and our experts will review them for a free quote. Serving the Greater Fort Worth area for over 29 years, you can count on Brumley Printing for quality workmanship and customer service that's second to none. Call (817) 336-5551 or visit our website.