Are you planning to send holiday cards or give company holiday gifts to clients, vendors and employees? It's never too early to start choosing just the right promotional holiday gift to make a big impression. Whether you just want to splurge on a few favorite clients, or you have a lot of gifts to distribute, we've curated the top promotional company holiday gifts for everyone on your list.
It's Never Too Early to Plan Gifts for the Holidays!
Charcuterie
Charcuterie is still a big trend for entertaining. We know that your clients and vendors will enjoy serving their guests yummy victuals on a promotional cheese board. This is just one example from the large selection of wooden boards to choose from. If you want to make your promotional holiday gift even more impressive, you can surprise your clients with a gift set that includes a branded serving board plus food items to build a bountiful charcuterie feast.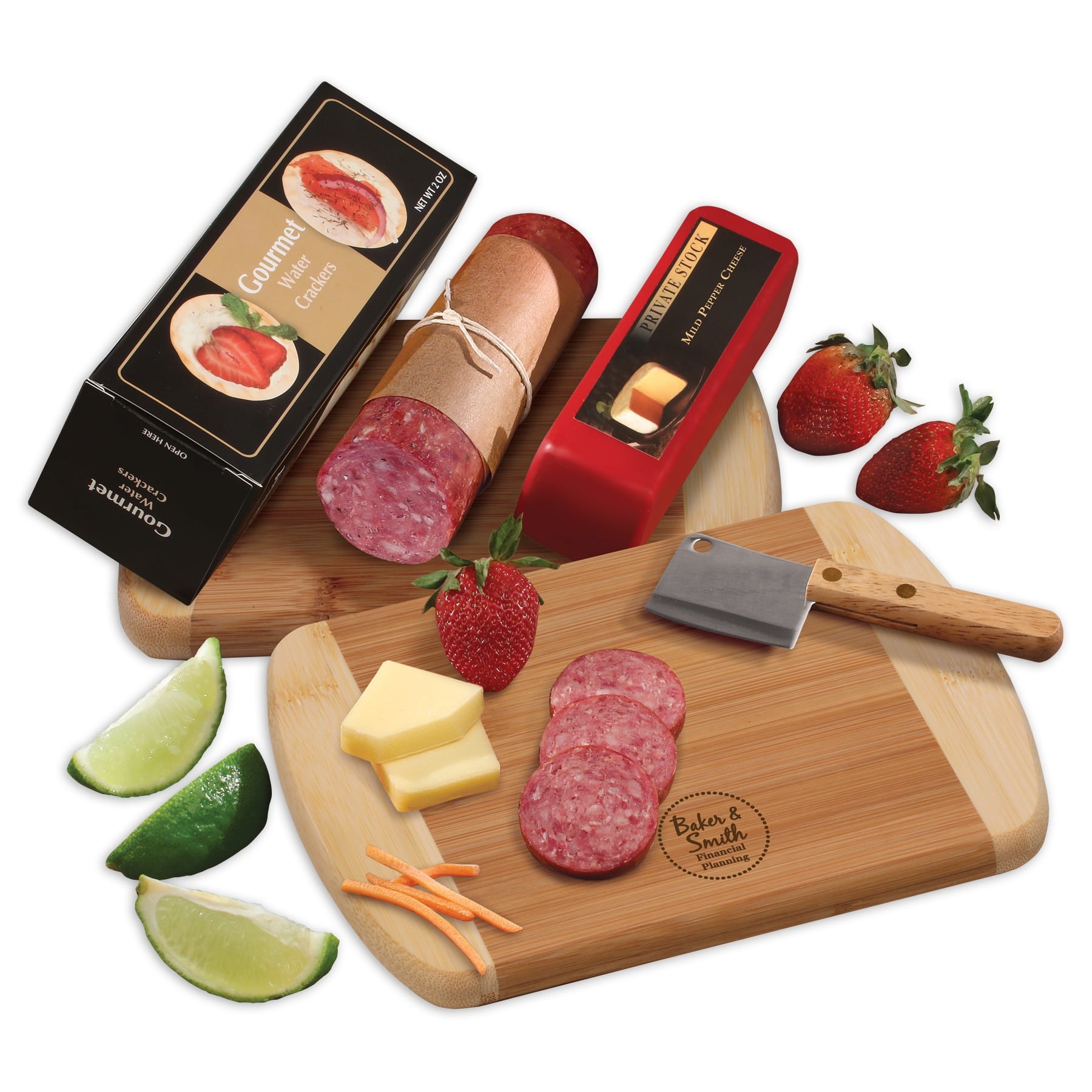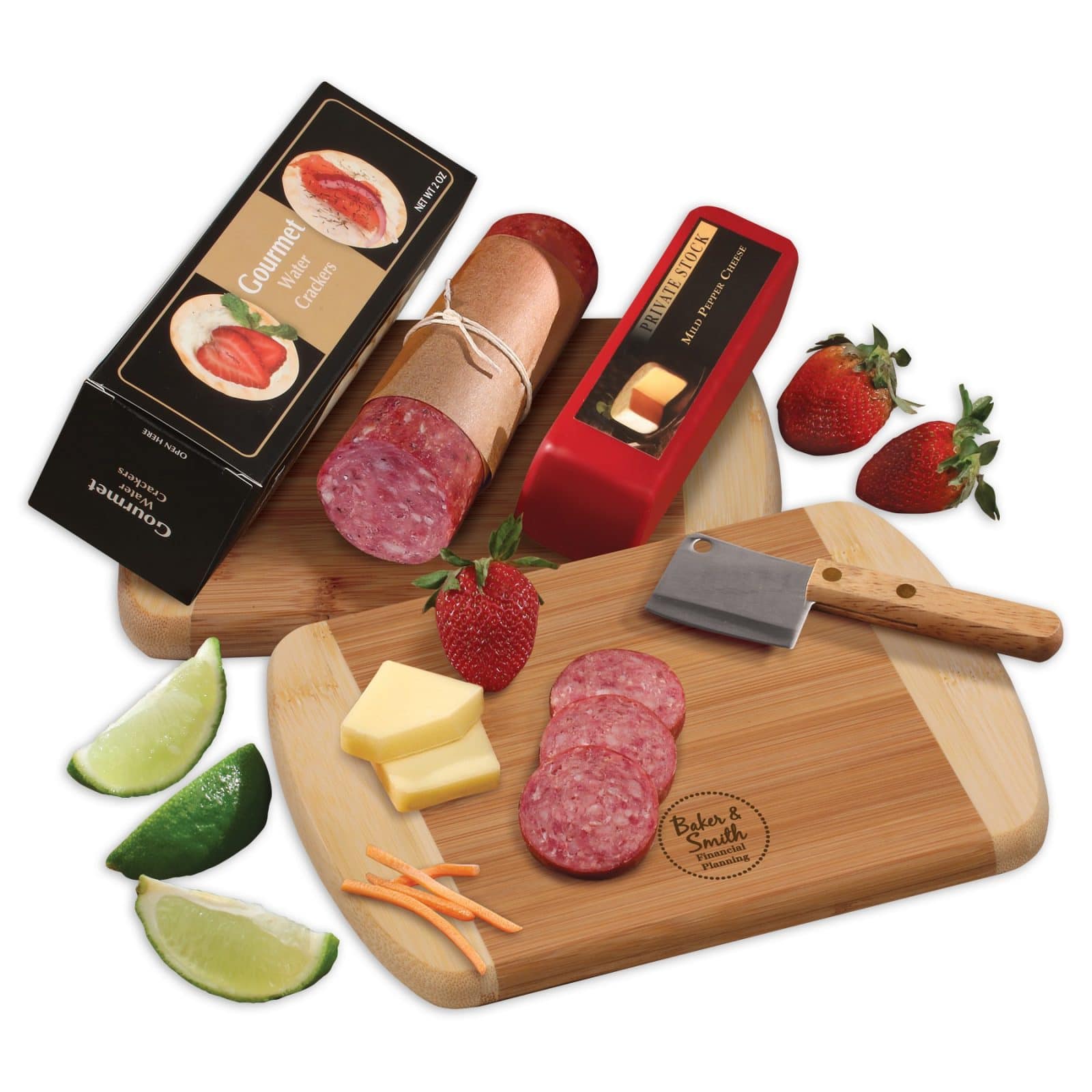 Classic Choices
Most of us use smartphones, smart watches, and other digital tools to know the time. But an elegant, classic clock will always hold a place of honor on the recipient's desk or credenza. With hundreds of design choices—from contemporary to traditional—there's a promotional holiday gift clock to fit your company's branding.
And don't forget about umbrellas! With newly available designs that close in reverse (the wet side stays inside the umbrella!), umbrellas get an average of 1,100 impressions.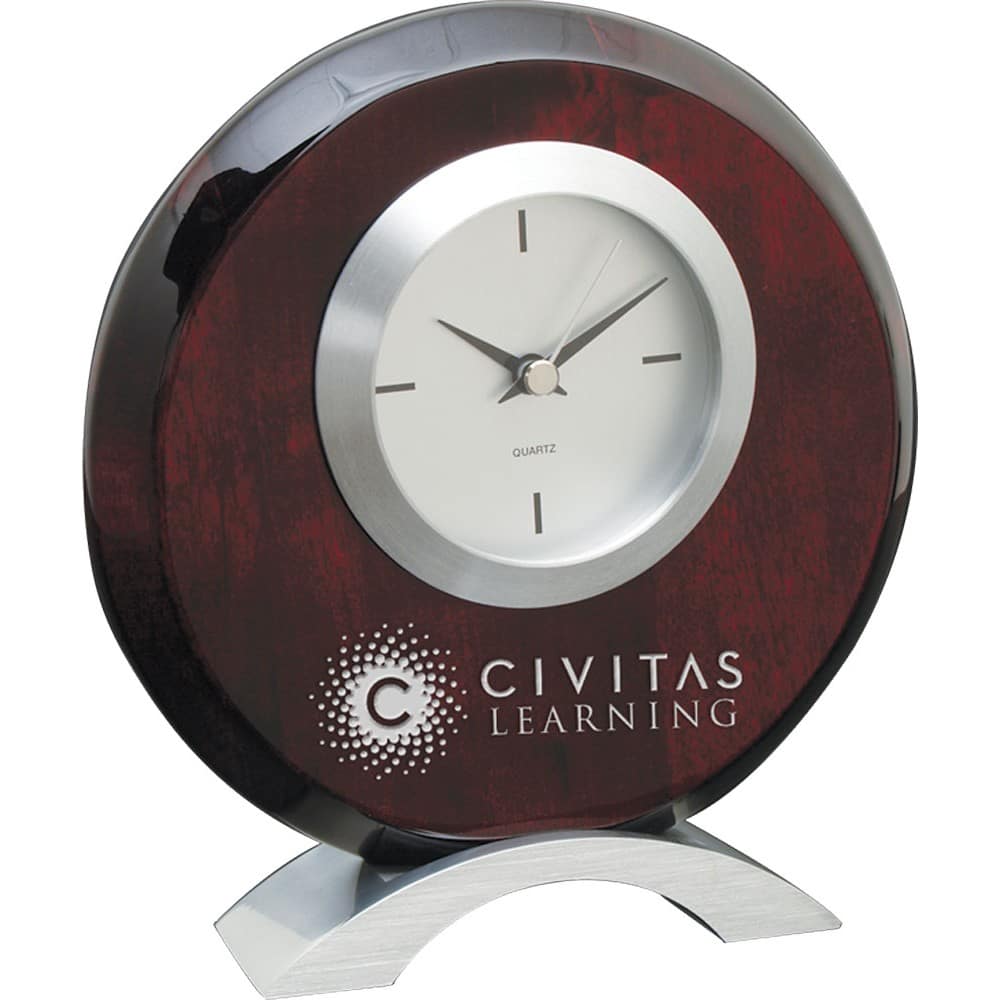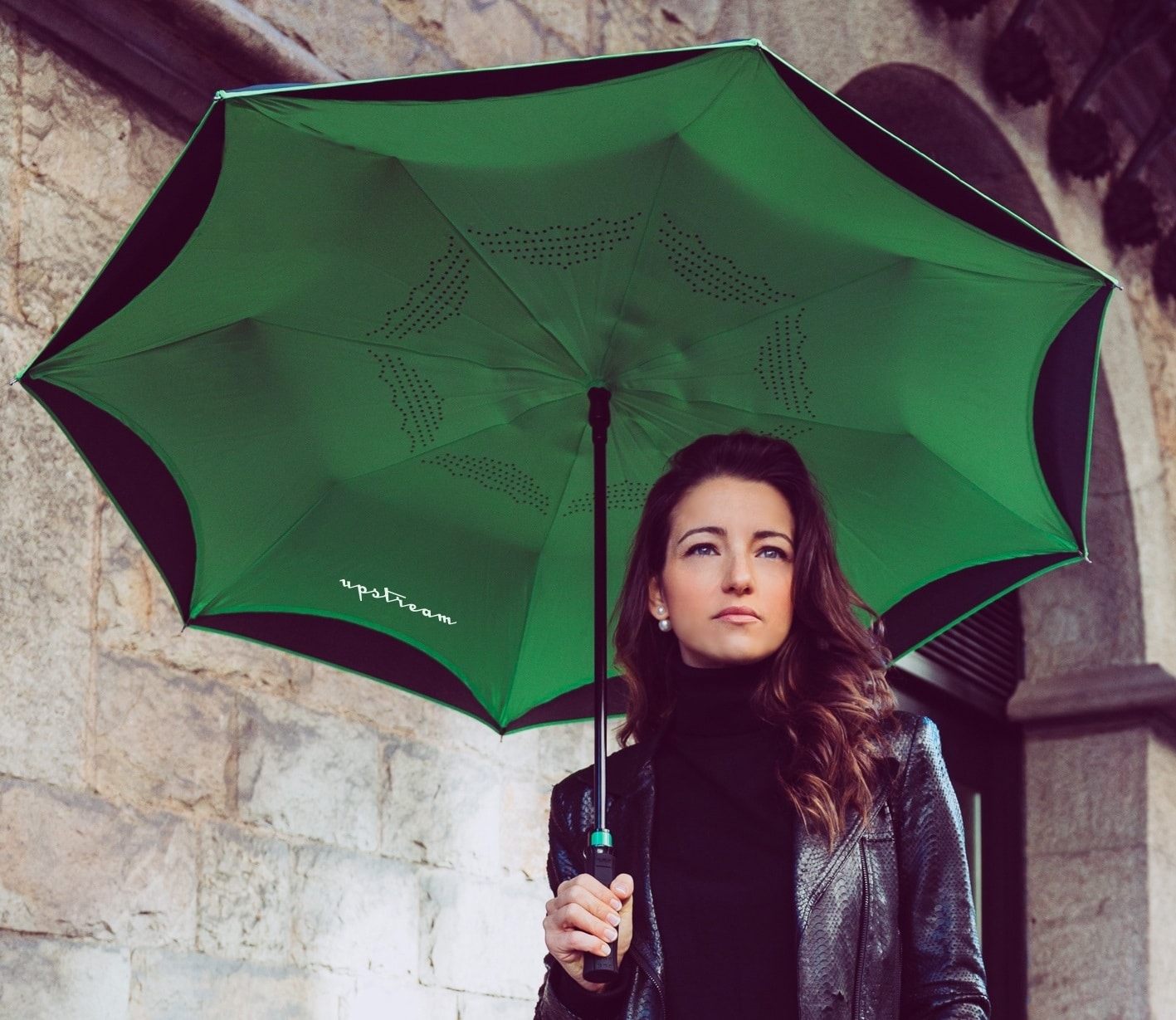 The Great Outdoors
We know your clients and vendors get hungry outside of their homes, too. Therefore, another great promotional holiday gift is a branded cooler for picnics and outdoor activities.
Coolers come in all different sizes and can even have rolling wheels. There is a wide selection that gives options for every budget. Plus, you can gift a branded folding captain's chair for comfortable seating.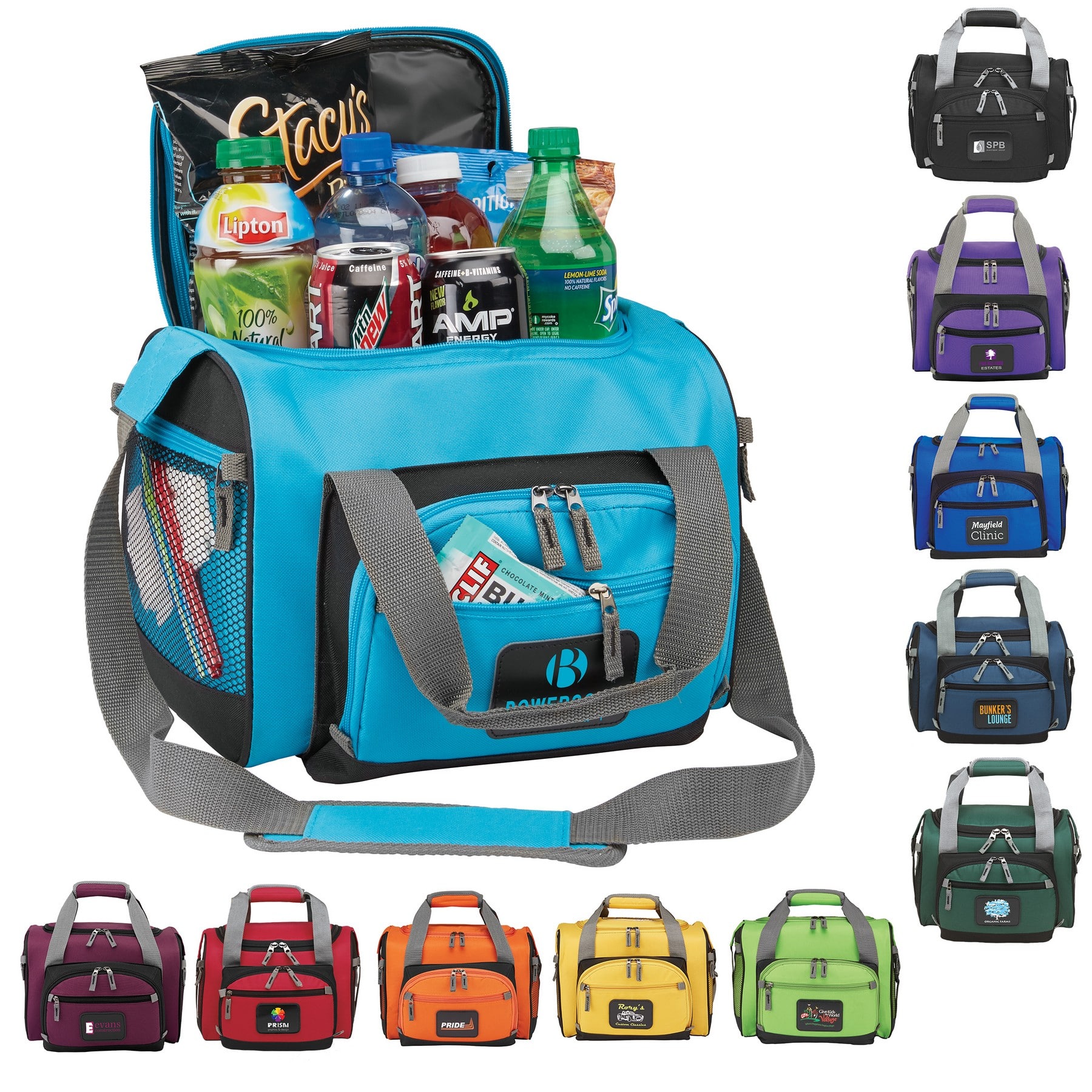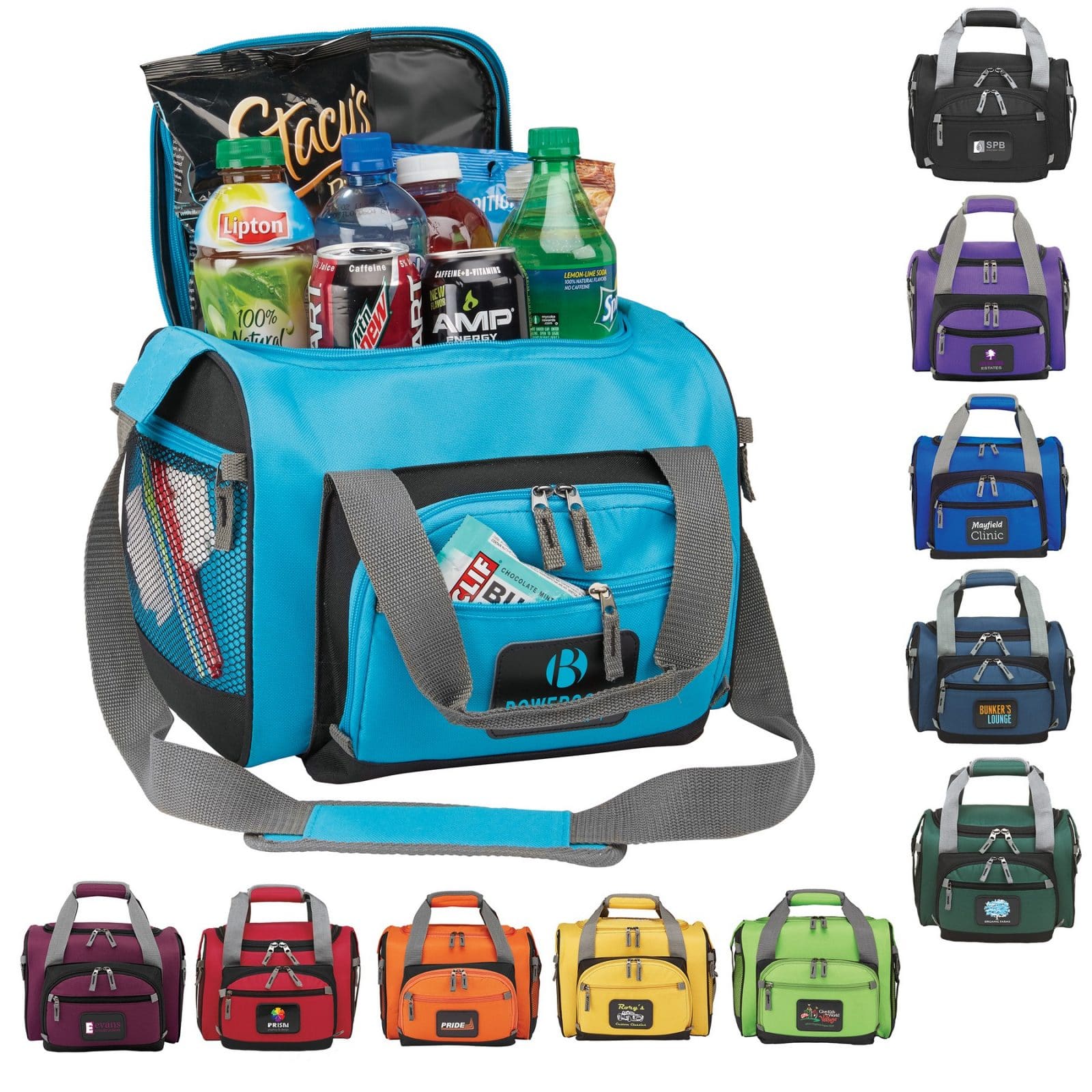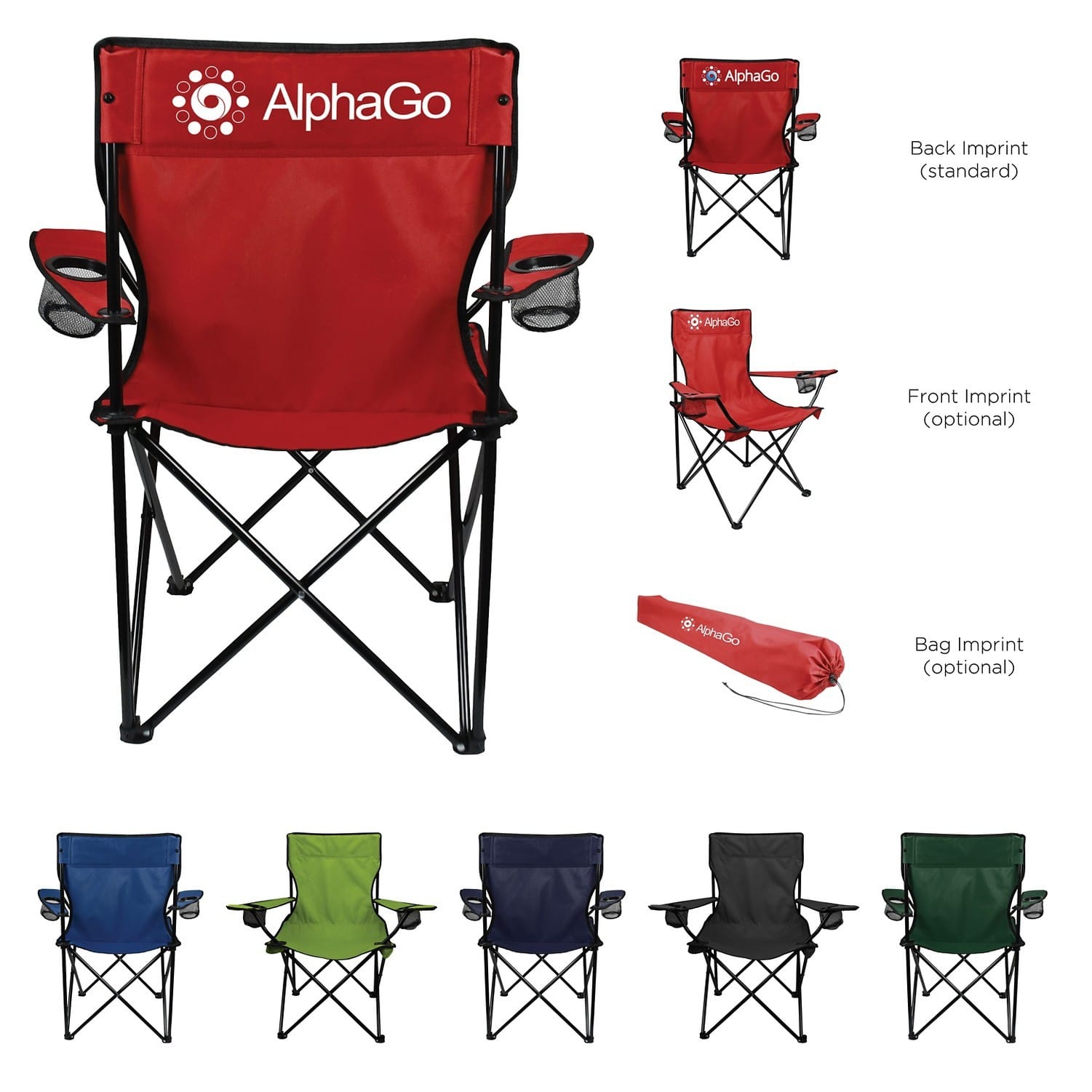 Laptop Bags
Another promotional holiday gift idea is a laptop bag, briefcase or backpack. Think of it as your clients or vendors taking you with them everywhere they go! Lots of pockets give room for other essentials, such as business cards, snacks and even a change of clothes. Many tech carrying cases also include USB ports to connect to the recipient's battery pack, allowing for charging on the go.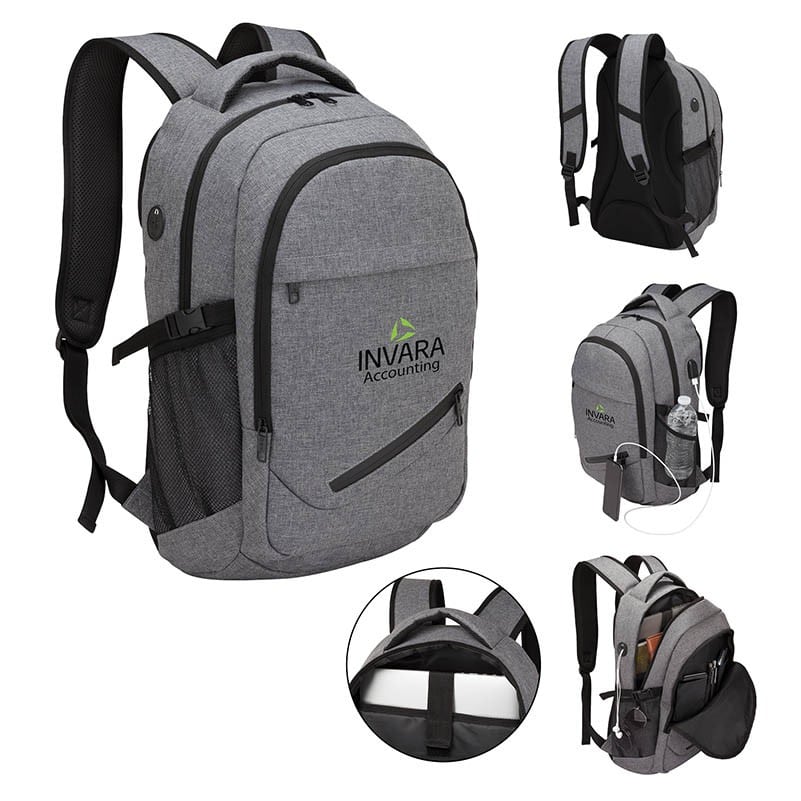 Layers of Comfort
Help your clients and vendors beat the cold with warm layers of comfort. Promotional holiday gift options include luxurious Sherpa blankets for cuddling up with loved ones.
Or, a packable puffer jacket will keep your gift recipients warm and stylish both at home and on the go.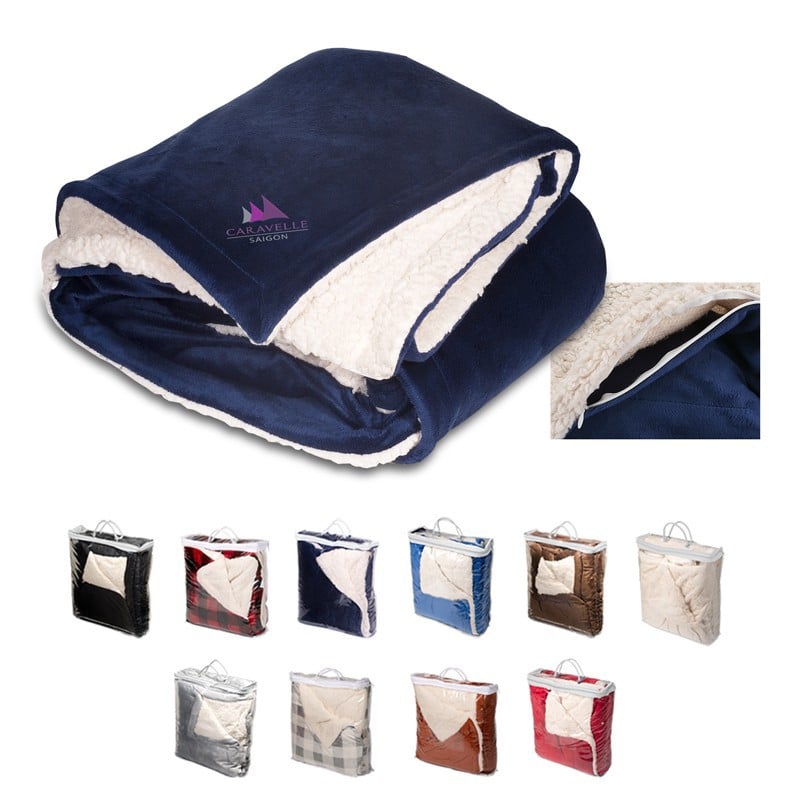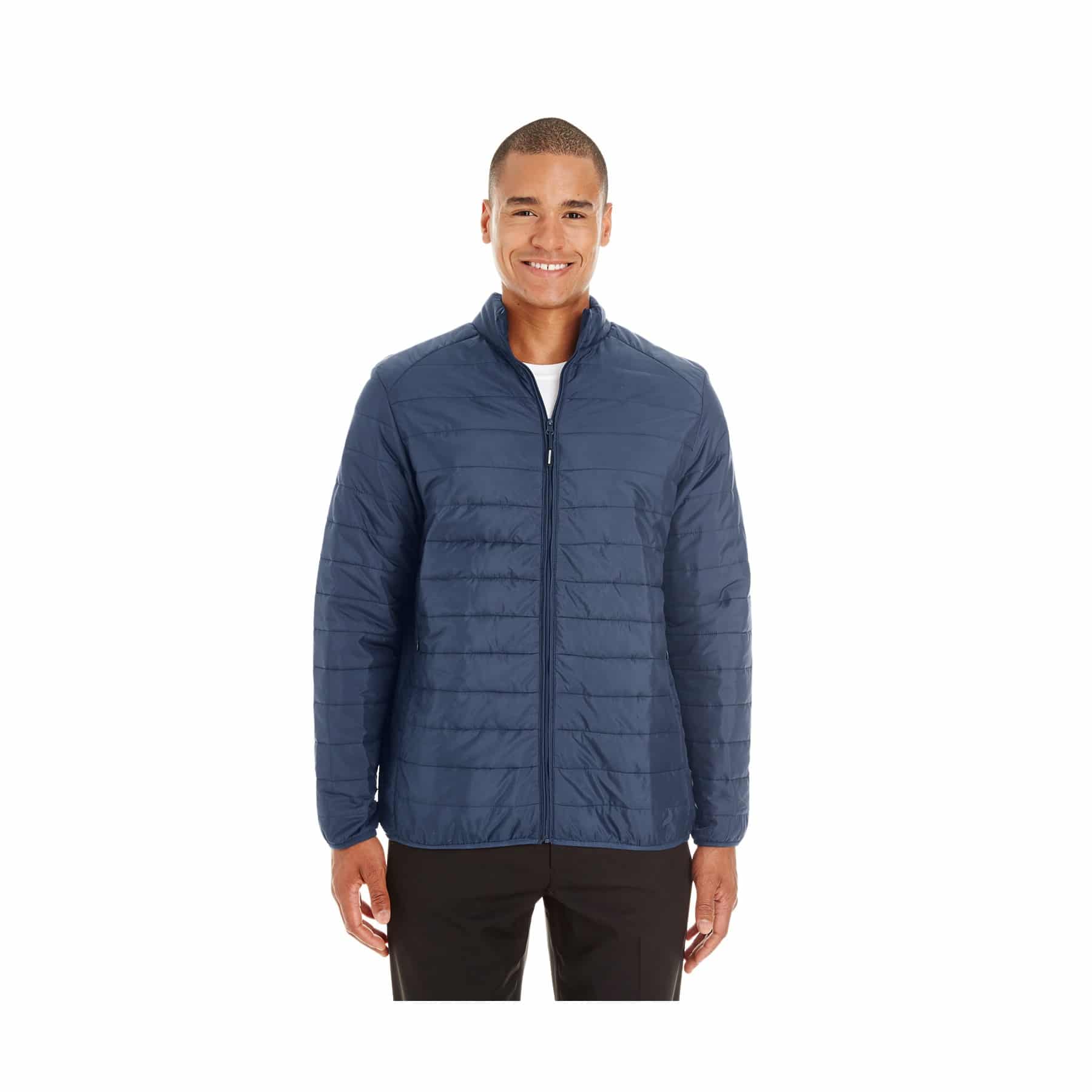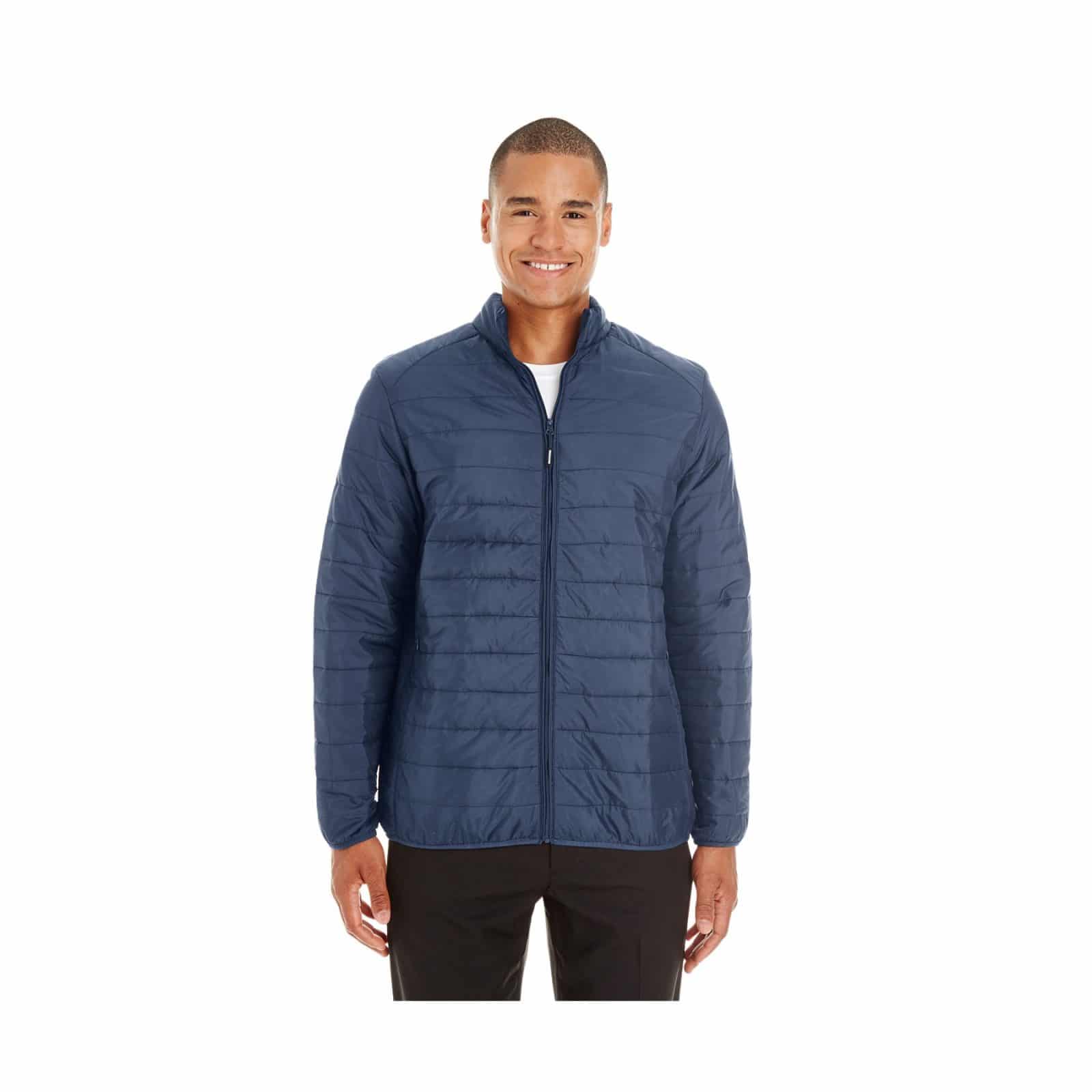 Mobile Phone Accessories
Everybody has a mobile phone, it seems! From ear buds to chargers, there is a huge selection of promotional holiday gifts for mobile phones. One of our favorites is a charging station with a UV sanitizing light. Your clients will love this multifunctional tool! Or how about gifting a wireless charging station that can charge 2 smartphones, a watch and ear buds—all at the same time?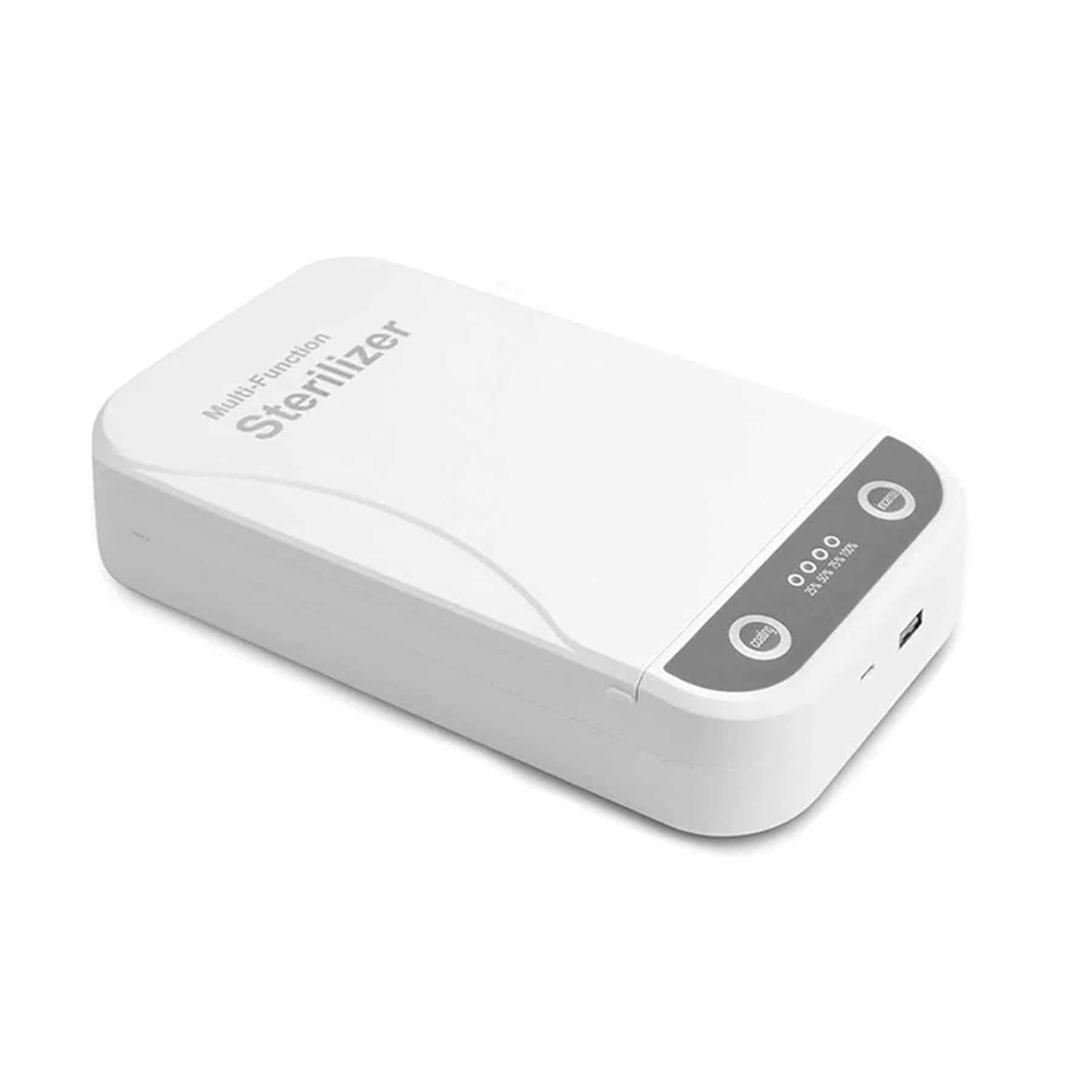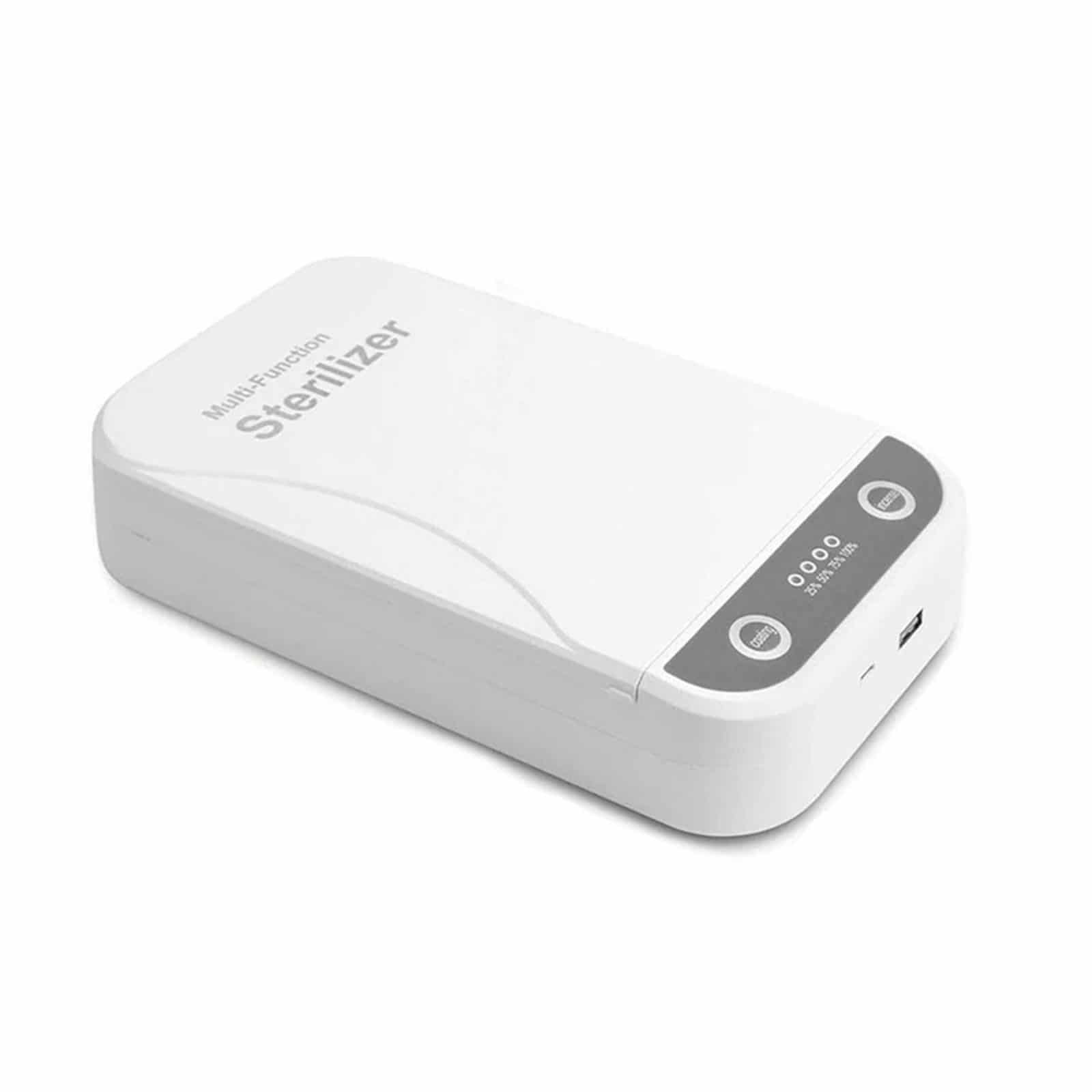 These are just a few of the many, many choices for company holiday gifts available through Brumley Printing. Our promotional product experts can assist you in selecting the best holiday gift to give your clients, vendors, and employees. From technical gadgets to apparel to drinkware, there are options for every budget and taste.
Is your company looking for the perfect promotional holiday gift? Brumley Printing can help! We offer high quality promotional products at competitive prices. With over 30 years of experience, we are committed to offering the best customer service. To get started, give us a call at (817) 336-5551 or visit our promo store.