One week in Fort Worth, Texas the sun is shining, and it still feels like summer. The next week—sometimes the next day—air conditioning is replaced by the heater and we are all wearing sweaters. The return of cold weather is a great reminder that the holidays are fast approaching. That means it is time to plan for and order business Christmas cards.
How long has it been since you mailed printed holiday cards to your clients? Like the idea, but concerned they are too time consuming or costly? In today's cluttered inboxes, your emailed holiday wishes may go unnoticed or straight to the junk folder. But everyone loves to receive printed Christmas cards. Do not miss this opportunity to connect with your customers. Let Brumley Printing help you send a custom-branded holiday wish gift or personalized card. As the new year approaches, Brumley can help you stay top of mind with your customers while saving both time and money.
Holiday wishes to consider:
Happy Thanksgiving Cards
Merry Christmas Cards
Happy Holiday Cards
Happy New Year Cards
Business Christmas cards are a great way to show appreciation. These are also a way to reach out to clients and potential clients with whom you have not had much recent contact. Here are tips and ideas for getting business holiday cards mailed to your customers, prospects, vendors, and partners.
11 Tips for Business Holiday Cards
Printed cards have a higher chance of getting noticed and appreciated by recipients.
Do not wait too long to get started. Get cards mailed by mid-December at the very latest. Now is a great time to get printing orders placed before end of the year commitments and tasks monopolize your time.
Make the effort to review your mailing list. An annual check to confirm, update, and delete contact information is time well spent to save costs from undeliverable mail.
Choose a card that reflects your company's image. Environmental? Choose a card with recycled content. Luxury? Select a card with metallic foil accents and richly textured papers.
A unique design, such as pop up cards and fun shapes, will certainly stand out.
Include a magnetic calendar and your company name will be in view all year.
Craft a message that is warm and inclusive. Keep it short, sweet, and concise, but long enough to get your message across.
Select card designs and write messages that are mindful of your recipients' diversity. If you are unsure of appropriateness, stay more neutral rather than more religious.
If time allows, add a personal touch to the inside of each card by hand signing your name, adding a personal note, or handwriting a salutation.
This is an opportunity to express appreciation and gratitude and strengthen relationships. Be careful that the card's message does not come across as too self-promoting or sales-y.
Do not forget stamps! Fun holiday stamps are more festive than metered mail stamps.
Here are a few design ideas for business Christmas cards. You can find these and more on our website.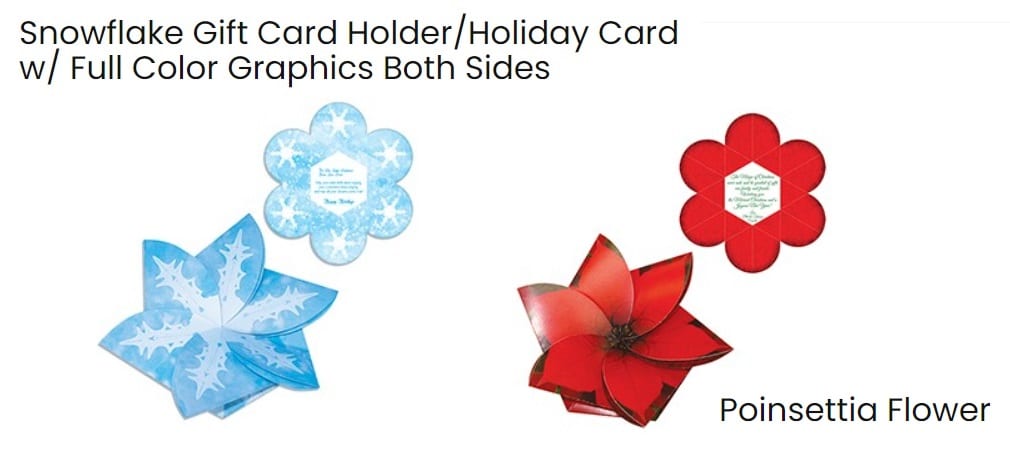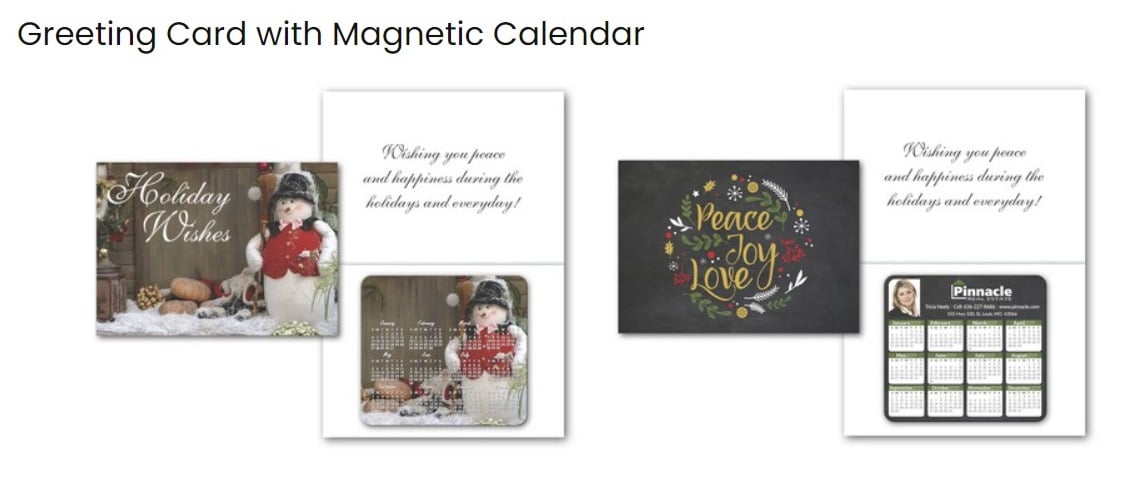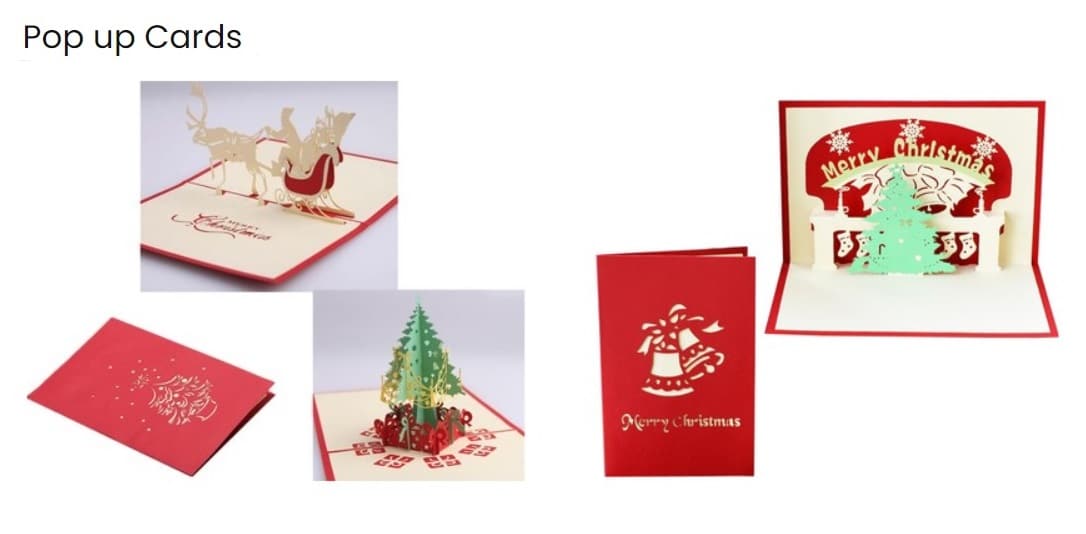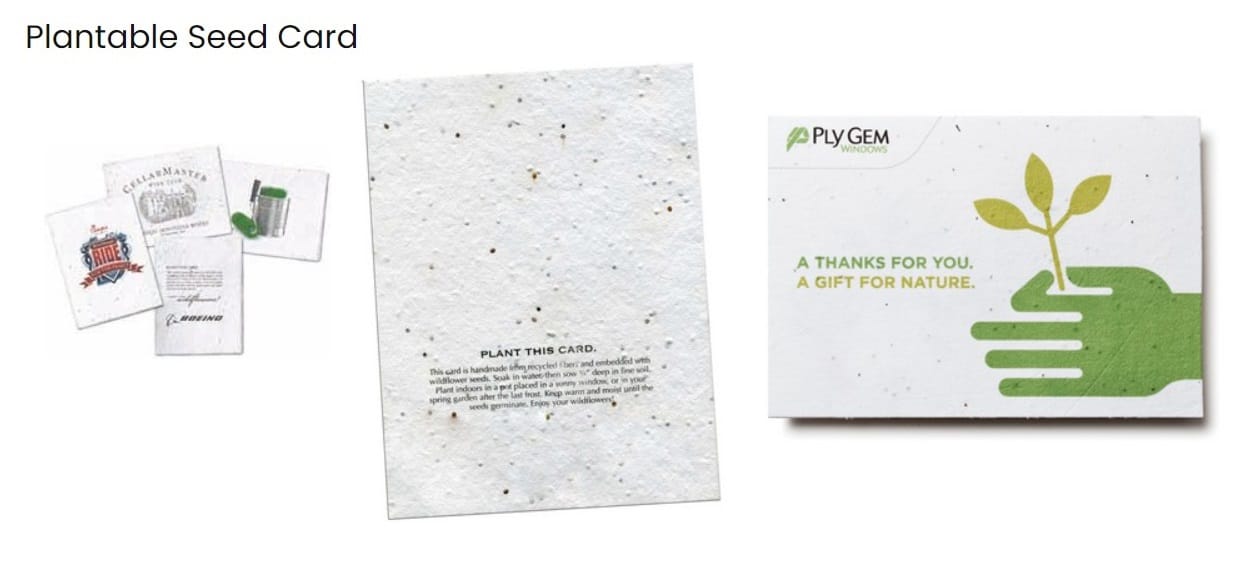 Brumley Printing has a huge selection of business Christmas card designs that can be customized with your company name and greeting. Or design a custom card and we will expertly print it on high quality paper stock. We can even print envelopes with your return address and, if you send us your mailing list, recipient addresses, too. Our helpful and knowledgeable staff can guide you to the best cards and printing services to match your brand, budget, and time restraints. We can also assist with message content suggestions and design ideas.
Strengthen Relationships with Customized Business Christmas Cards
Are you ready to get a jump start on your company's business holiday cards? Brumley Printing has been helping businesses with their printing needs for over 30 years. We provide the best printing and fulfillment services in Fort Worth. Call us at (817) 336-5551 or visit our website to get started on your card order! Happy Holidays!