Websites like Zillow and Trulia have moved a lot of real estate interaction online.
However, print pieces and promotional products are still valuable marketing tools for the real estate industry. With so much messaging on the Internet and social media, Realtors can make a more lasting impression with tangible promotional gifts and printed materials for real estate marketing.
Universal tips on printed materials for real estate marketing:
Find out what your target market cares about most and include that in your wording and selections.
Showcase your strengths and services in addition to the properties you are selling.
Stay in touch with past, current and potential clients with personal gestures.
Font, color, style and paper type matter. Base your choices on your target audience. Choose from metallic foils and luxurious papers for high-end markets, or green and recycled paper for first time buyers.
Include your photo! It's worth the time and expense to get professional portraits.
Don't forget to include a call to action on every item. Examples include your phone number, email address, and/or website.
Include other real estate industry partners in your printed items. Realtors, Mortgage Brokers, Title Companies and Home Inspectors depend on cross referrals.
Here are 12 creative ideas for promo gifts and printed materials for real estate marketing:
1) Business Cards are a must have item. To stand out, choose plastic or magnetic materials instead of paper.
2) Yard signs to display at open houses, homes for sale or rent, and the exciting Just SOLD sign.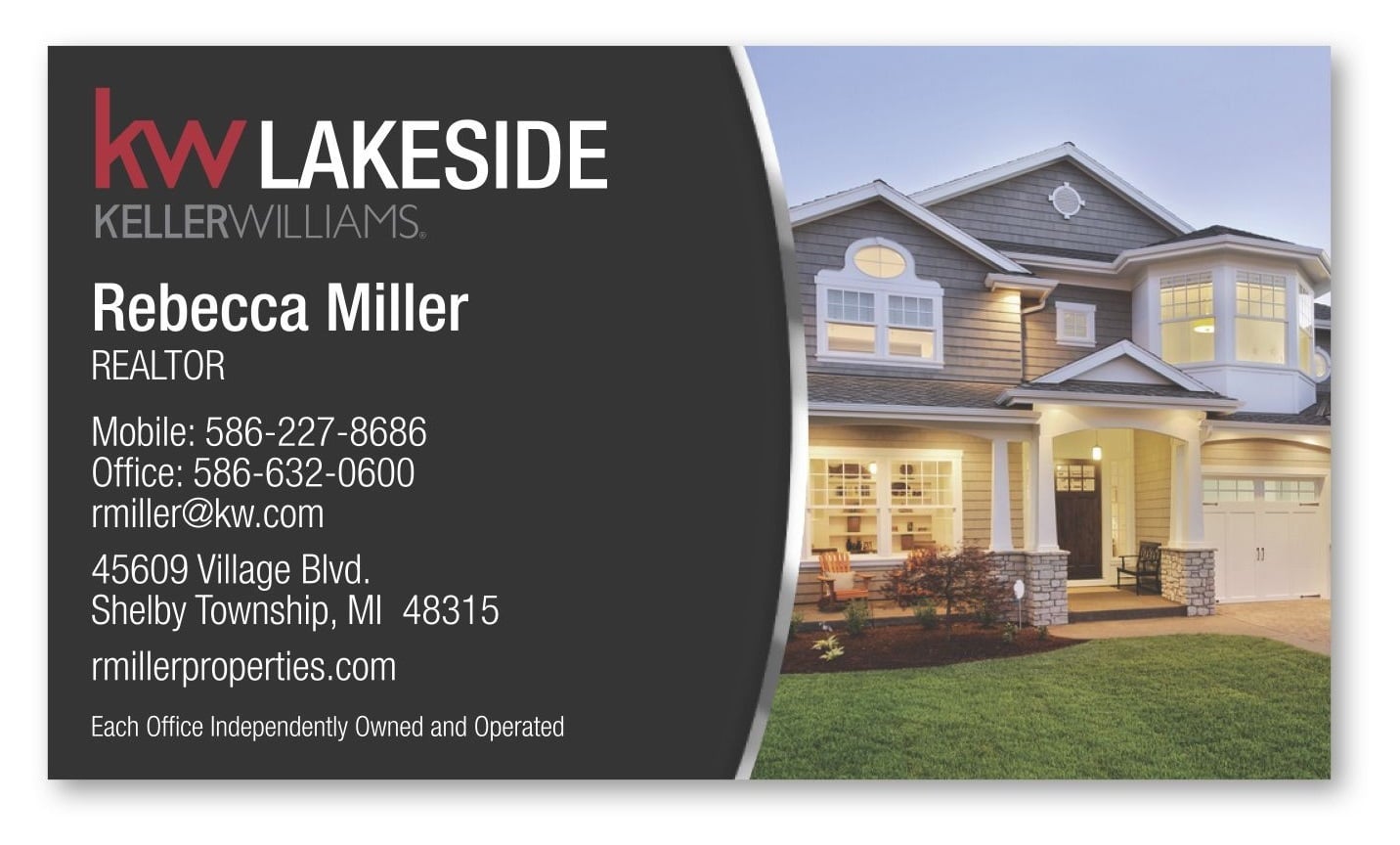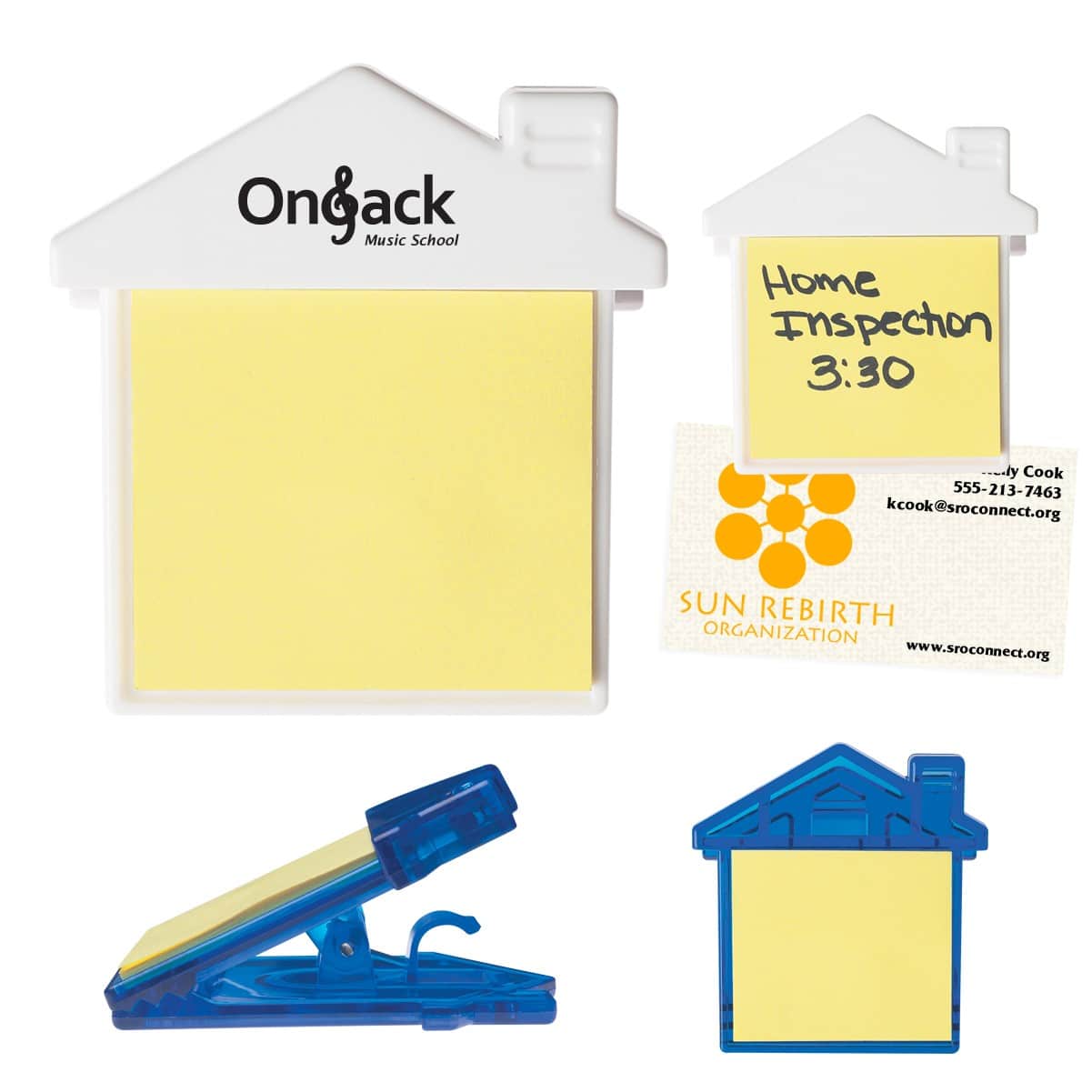 3) Keep custom printed door hangers and sticky notes in the car. Whenever you pass a house that could use your services, stick/hang one on the door!
4) Printed flyers, newsletters and home spec sheets will keep your clientele informed about the real estate market.
5) Calendars and football schedules can be distributed to potential clients and kept all year or season.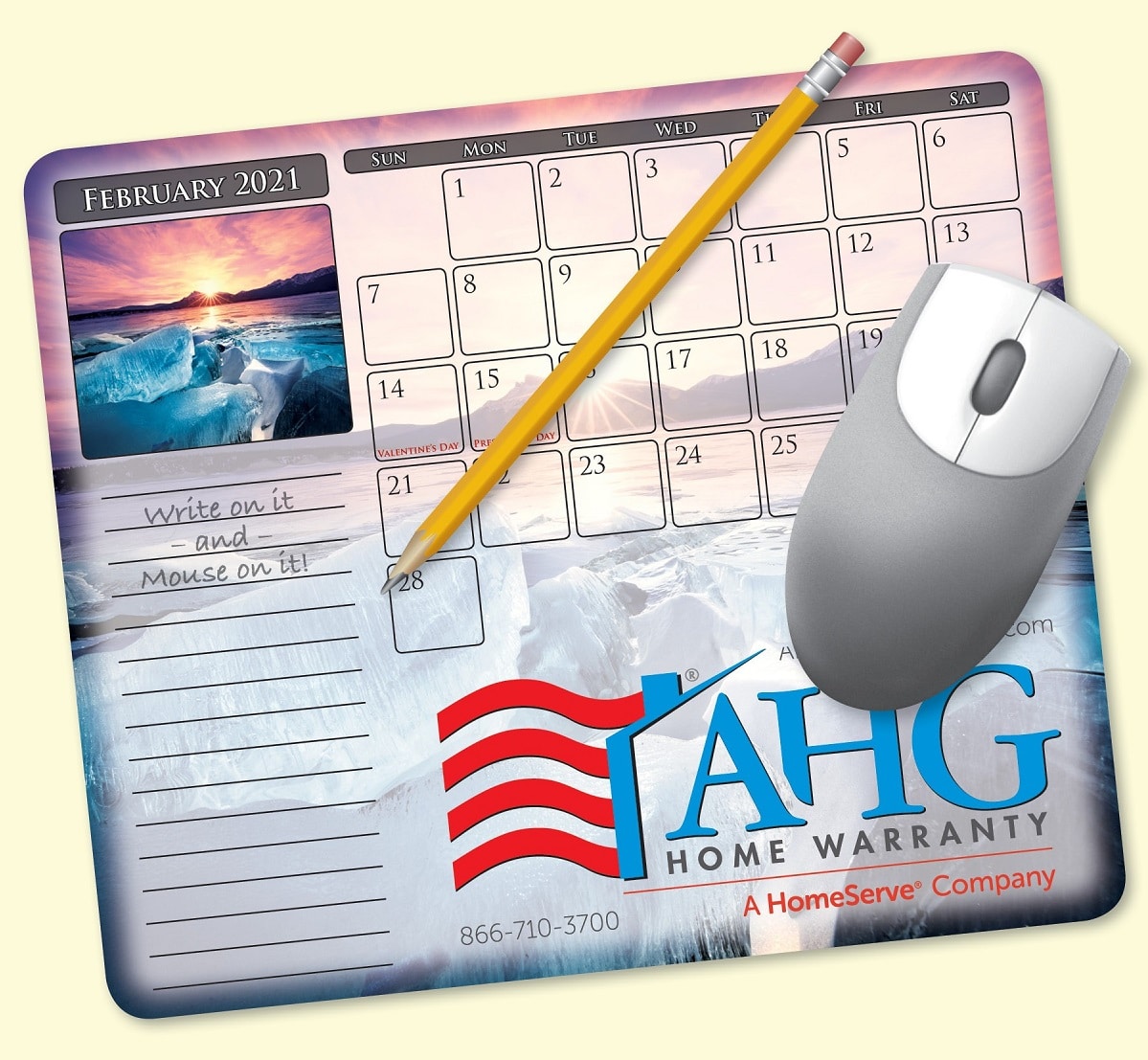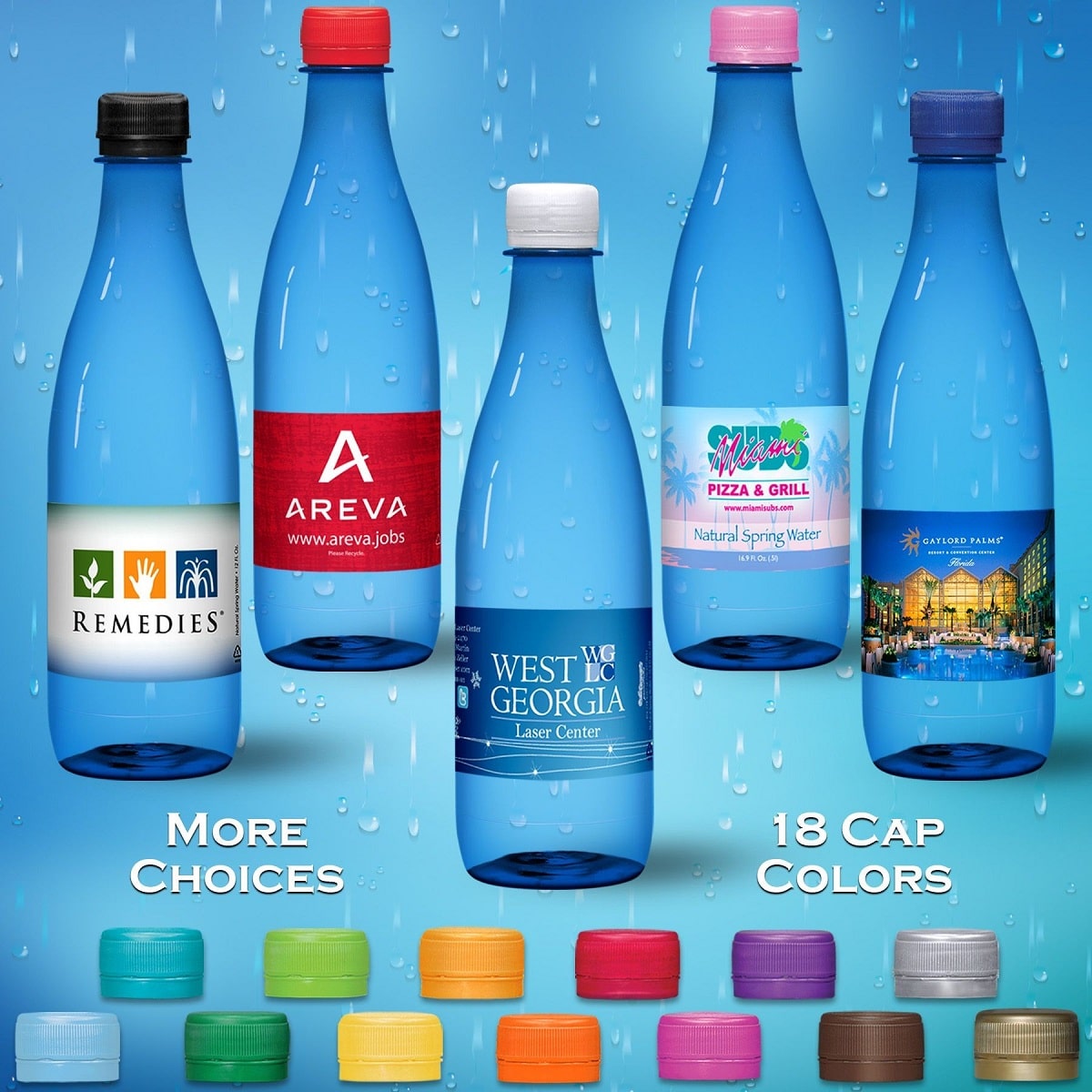 6) At open houses, have a supply of custom label water bottles, elegantly printed surveys, and shoe booties. The surveys give you feedback on the house while collecting potential home buyer contact information. Your home owner clients will appreciate the shoe booties protecting their floors and home!
7) Brochures can be for individuals, a sales team, or a vertical partnership with mortgage lenders, title professionals, etc.
8) Letterhead stationery that is professional and well designed with your logo.
9) Direct mail postcards can reach thousands of potential customers.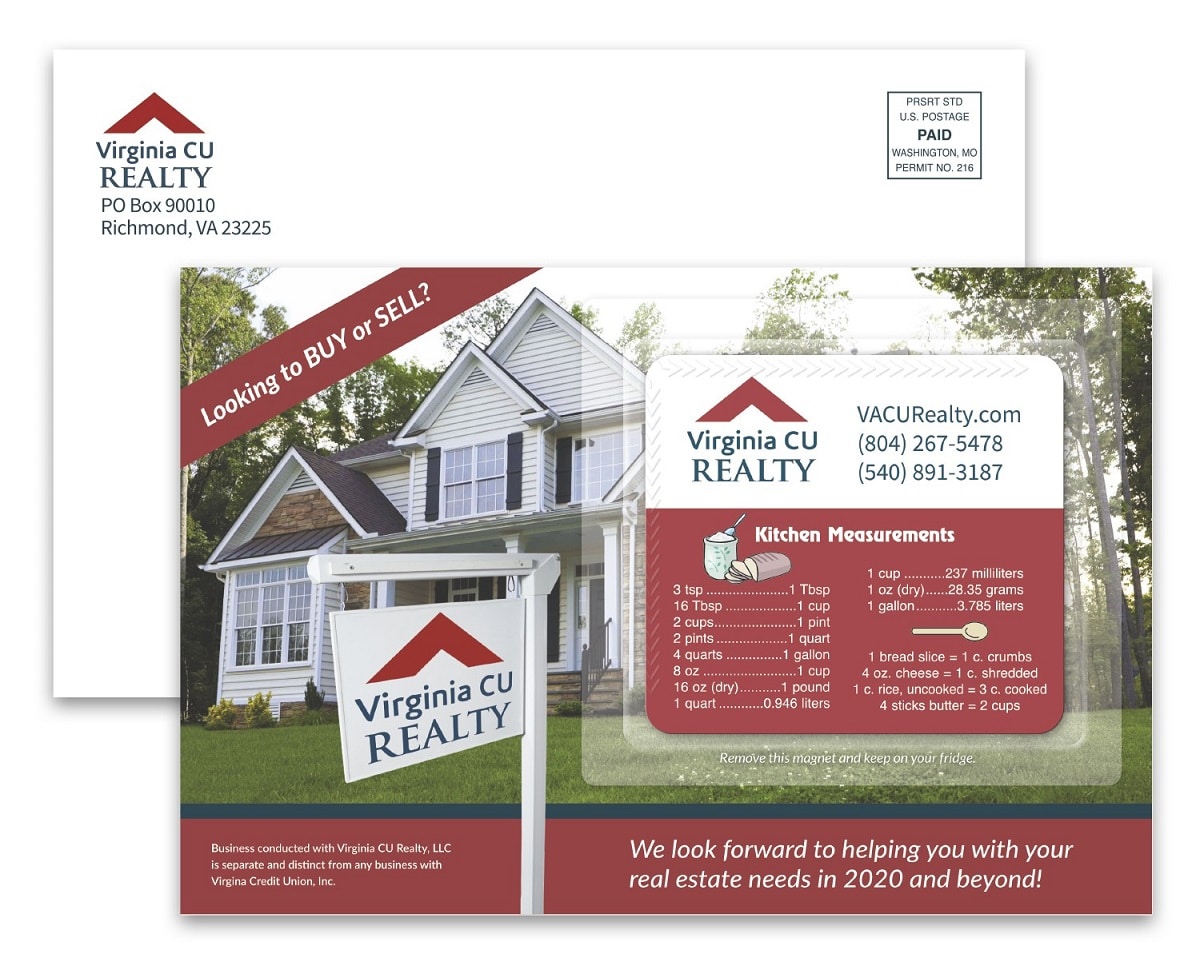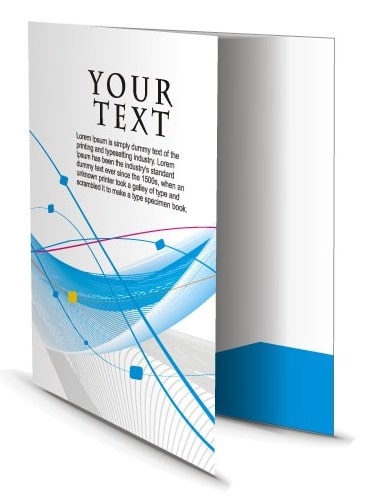 10) Custom presentation folders keep all of your printed marketing materials for Real Estate clients organized and in one place.
11) Greeting cards to send personal notes. Keep different styles on hand, including birthday wishes, thank you notes and congratulatory messages.
12) For client thank you gifts, consider promotional items such as personalized key chains, address stamps or labels with the new address, wine set with a bottle of wine, engraved charcuterie boards, and more!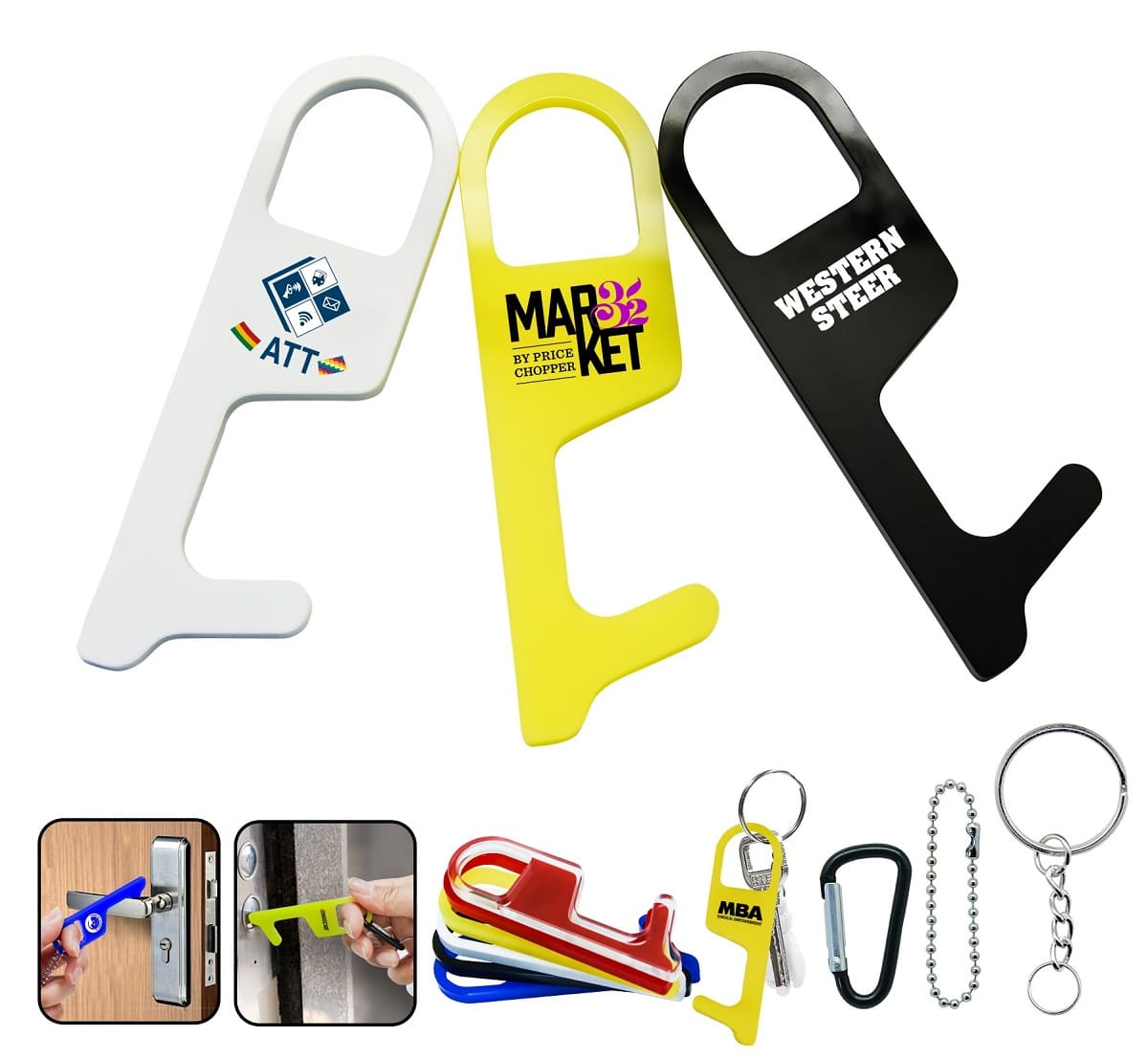 With low mortgage interest rates, the real estate industry is busier than ever. Including quality customized promos and printed materials in your real estate marketing budget will help you stand out in the crowd and help you grow your business.
Depend on Brumley Printing for Quality
Are you in the real estate industry? If you want high-quality real estate printed marketing materials at affordable prices, don't hesitate to call Brumley Printing in Fort Worth. Our experts can show you printed pieces and promotional products that will benefit your business and impress your target clients. Experience our superior customer service—it's kept us in business for over 30 years! Call (817) 336-5551 or contact us here.
Need another idea on how to stand out among the competition?