Promotional products are a valuable tool for promoting your company. From stress balls to exercise balls, sun hats to umbrellas, there are
promotional products available
for every budget and style. With so many options out there, how do you choose the perfect promotional product to fit your needs? Here are some considerations to help you narrow down and find just the right item to order from the promotional product experts at Brumley Printing.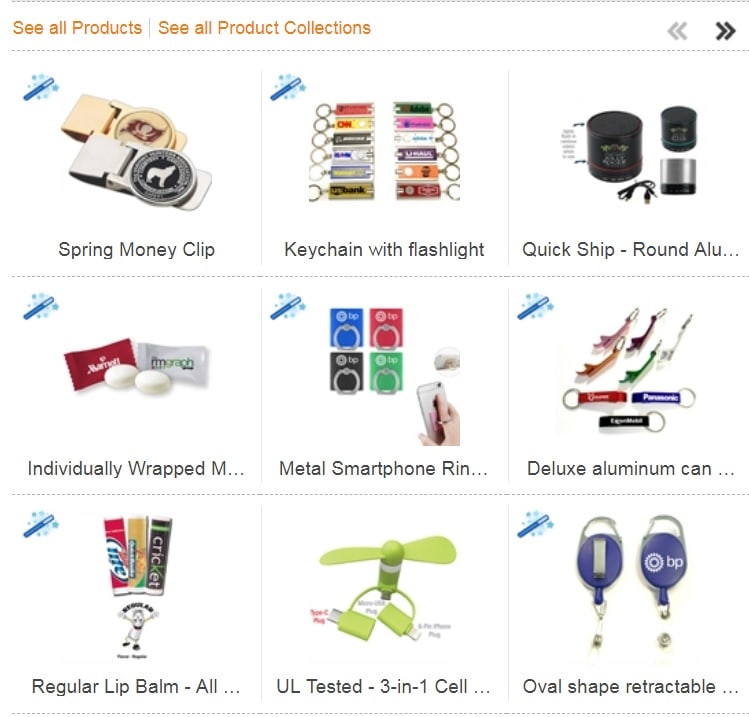 What's the Rush?
First of all, you need to know how much time you have. You may have waited until the last minute to order a fabulous promotional product for an important trade show in 3 days and you are in a panic to find something, anything, to present to potential clients. Fortunately, there are a lot of excellent promotional products that can be turned around in 48-72 hours. The selection may be more limited, so you might need to be more flexible in choosing your items. Also, there might be some added rush fees, increasing your cost. Ideally, though, you have planned ahead as many promotional products can take 1 to 2 weeks to produce. Your choices will be greater, and you can take your time finding the perfect promotional product to represent your company without the stress of rush fees and quick turnarounds.
Who is it for?
When choosing promotional products from Brumley Printing, think about who the product is for. Are you reaching out to current clients, or targeting potential new clients? Is your audience male or female, younger or older, trendy or classic?
What is it for?
To how many people will the promotional product be distributed? Do you want to buy fewer, more expensive items as a thank you gift? Or, is your aim to buy a large quantity of smaller, cheaper items to hand out to many current and potential customers? If the promotional product is for a trade show, think of something useful, like a tote bag or water bottle, which the recipient will use and display all day.
Making the Selection
When choosing the right promotional product, it's also important to evaluate your priorities or goals for the product. Is budget your biggest concern? Is quality of materials a deciding factor, or are you more concerned with the product category? For example, are you happy with a plastic cup, or do you prefer engraved crystal? Is it important to you that the product be useful, or is a cool, unique factor more suited to your tastes? If you want the promotional product to be kept for a long time for maximum exposure, usefulness and attractiveness are key considerations.  Finally, is the promotional product relevant to your industry? Custom printed beer bottle openers might not be appropriate for a Tutoring Center.
Why a Promotional Product?
Promotional products help build your brand recognition by putting your name in front of current and potential clients. There are also non-business uses such as wedding favors and family reunion keepsakes. What purpose are you trying to achieve with your promotional product? Is it a gift, a favor, something to wear, or a trade show giveaway? Also keep in mind that the larger the item imprint, the larger your company's name and/or logo will appear. For example, a tote bag will have a larger imprint than a pen. Promotional products are also a great way to launch a new product or service being offered by your company. In summary, choosing the right promotional product to represent your company will benefit your brand by exposing your logo to new, current, and potential clients. If you need help selecting the best promotional product for your company, contact the helpful experts at Brumley Printing. If you need help selecting the best promotional product for your company, contact the helpful experts at Brumley Printing. For over 29 years, Brumley Printing has been satisfying customers in the Greater Fort Worth area with all of their promotional product needs. Call our office at (817) 336-5551, or
visit our online store
  to get started on your promotional product order today.