At Brumley Printing, we have been serving the Fort Worth community for over 30 years. Therefore, we believe that we have a pretty good idea of how hot—and how long—Texas summers can be! Summertime offers a great assortment of promotional items to choose from. Plus, there's the extra bonus that many warm weather promos can be used year-round in Texas.
For choosing the best warm weather promos, here are our top 10 categories. We've included ideas for all tastes and budgets!
Top 10 Warm Weather Promos
1. Hats.
Baseball caps, visors, sunhats and more. There are so many styles available to protect your prospective clients and clients from the sun! 69% of US consumers own a promotional hat and keep it for about 10 months on average. Also, the average promo hat gets over 3,400 impressions during its lifetime.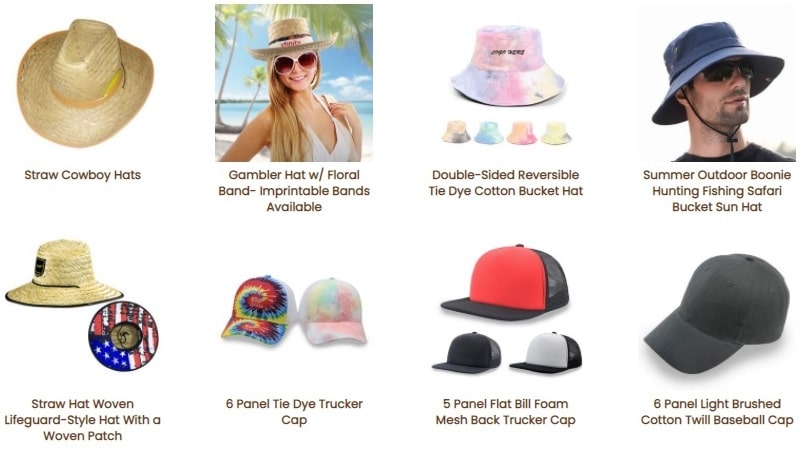 2. Towels and blankets.
Fleece or cotton blankets can be used all year round but are perfect for sitting around the campfire on a cooler summer evening. Or, picnic blankets are great for picnics, outdoor concerts, watching a game, and more! And don't forget about a beach towel. Round shapes are fun, different, and will have your logo stand out on a crowded beach!
3. Shirts.
Hawaiian themed shirts with your logo will summer-ize any wardrobe. And don't forget about the classic T-shirt. This summer, consider a tie dye pattern to follow a current trend. You can also treat your clients to great sun protection by adding your logo to a long sleeve Rash Guard.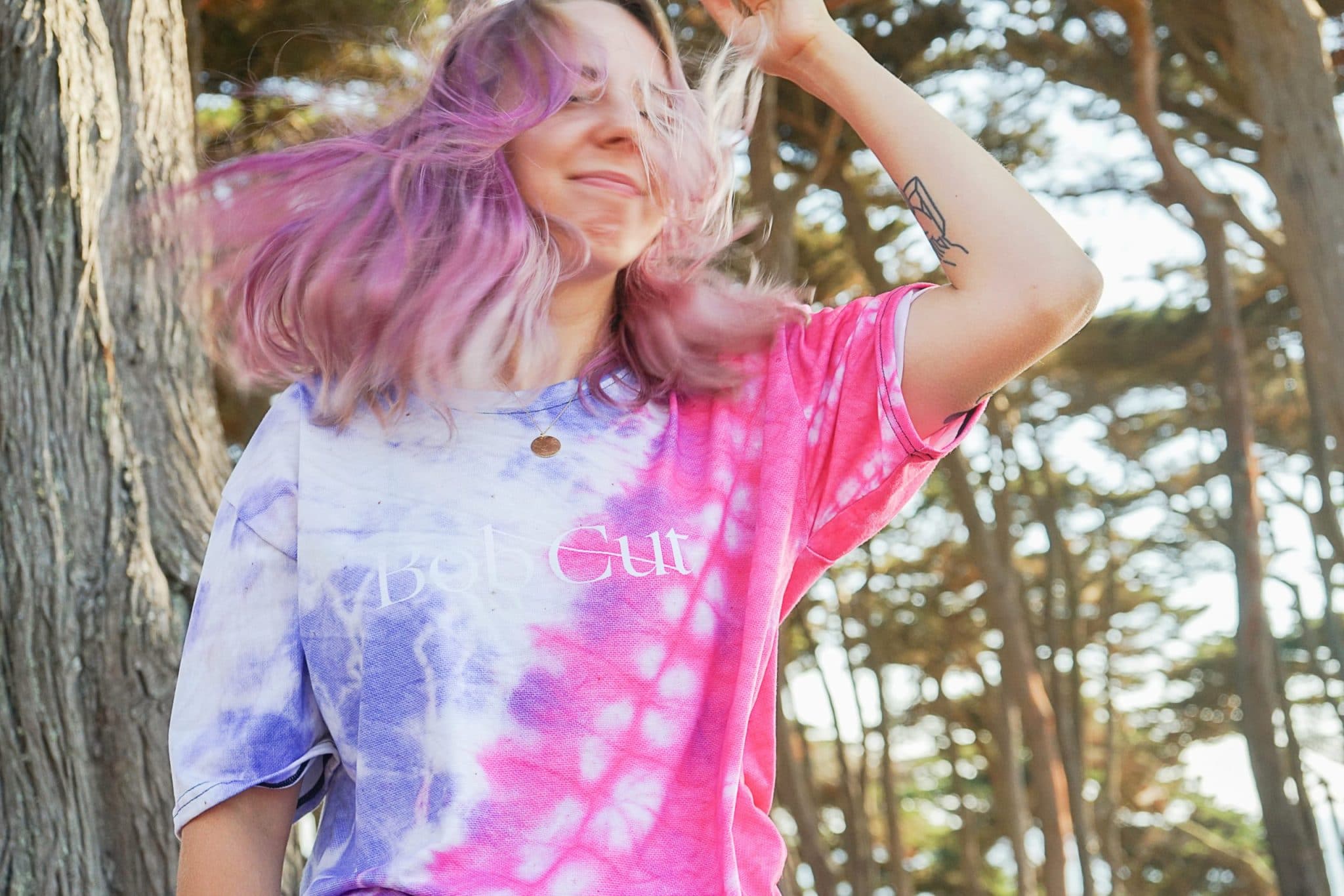 4. Personal Care.
Lip balm, sunscreen and hand sanitizer never go out of style. Plus, your name will be in front of clients and potential clients every time they take a moment for some self-care. These smaller items are the perfect solution for a smaller budget. Another personal care item to consider is ear plugs in a branded case. They are helpful to our more sensitive clients during outdoor concerts and loud fireworks displays.
5. Pouches.
A branded waterproof phone pouch for a day at the beach or at the pool is the perfect promotional item for active folks. Or consider a pouch for holding valuables, wet swimsuits, or your other promotional items like lip balm and sunscreen.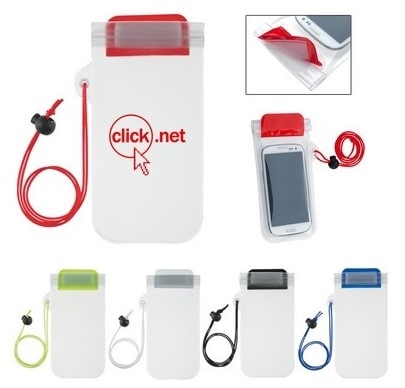 6. Accessories.
Can you ever have enough sunglasses? An extra pair in the car or house is always handy! Also, who can resist the simplicity and comfort of flip flops in fun colors branded with your logo?
7. Beat the Heat.
Umbrellas aren't just for rainy days, but are for sun protection, too! Umbrellas make great warm weather promos and last all year-round. 80% of umbrella recipients keep them for over one year. Battery operated mini fans with your logo will also keep clients cool and comfortable. Plus, cooling towels come in all different colors, so it can be customized for your branding. What a great promotional item for the warmer weather!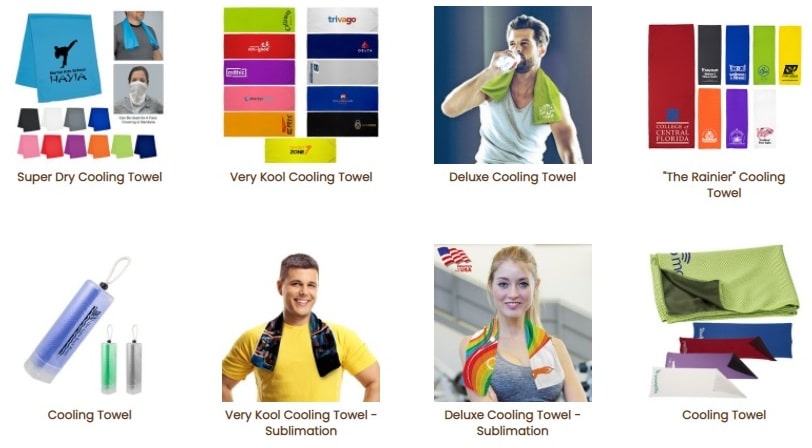 8. Fun in the Sun.
There are so many fun games and toys that can be personalized with your company's logo. Beach balls and flying discs are affordable and great for large quantities. For more exclusive gifts, corn hole and Jenga make a big impact.
9. Grilling Tools.
Who doesn't love a cookout in summer? Your logo can be added to cutting boards, aprons, BBQ tongs and spatulas, and more! Can't decide? Consider a complete grilling set for your best clients.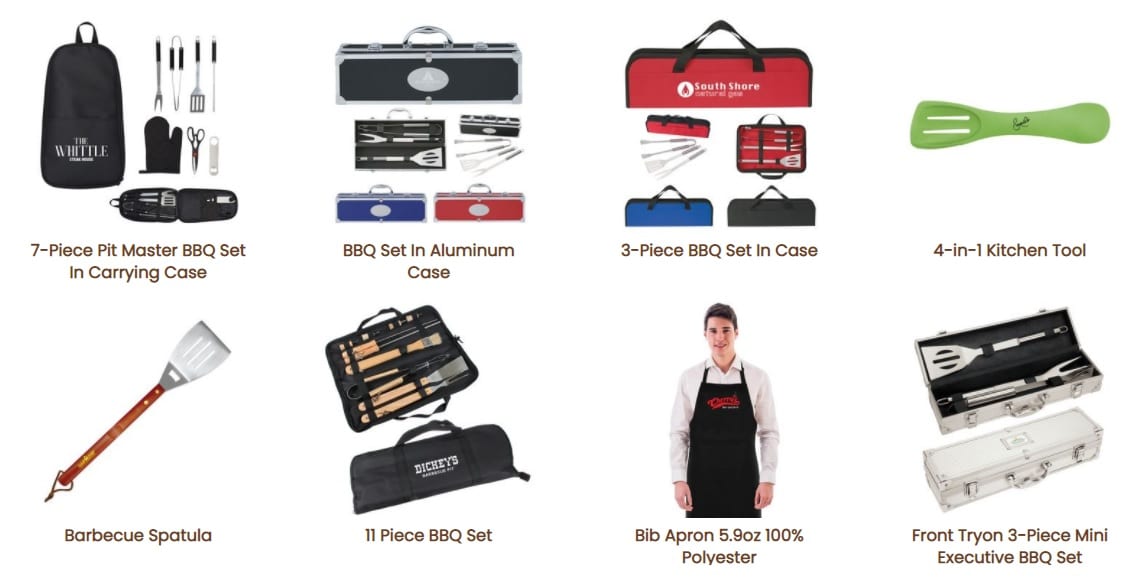 10. Electronics.
Think about how grateful your client will be for the power bank you gave her when her phone dies at the beach. Or for the blue tooth speaker to listen to groovy summer tunes. Another useful promo for warm weather is a nightlight for hotel rooms on summer vacations.
Which of these warm weather promos is right for your company? Did you pick a favorite? Make an impression on clients and potential clients with one of these suggestions, or a different one from our online catalog. Brumley Printing will guide you through the entire process, from selecting the best promotional product to adding your logo to distribution and fulfillment, if needed.
Are you ready to order warm weather promos? At Brumley Printing, we offer thousands of promotional products for all different tastes and budgets. Plus, you can be confident that you will get high quality items and super customer service. View our online catalog or give us a call at (817) 336-5551 to get started.