Printed Pieces Are a Prerequisite for Perfect Presentations
Getting in front of a large audience for a big presentation, workshop, seminar, training, or keynote can be an adrenaline rush. It can also be nerve-wracking. However, advanced planning can take away the panic, helping you feel calm, collected, and ready to present. Chances are the digital version of your content is ready to go and practiced. But also having quality printed items prepared for the big day will give a confident and professional impression to attendees.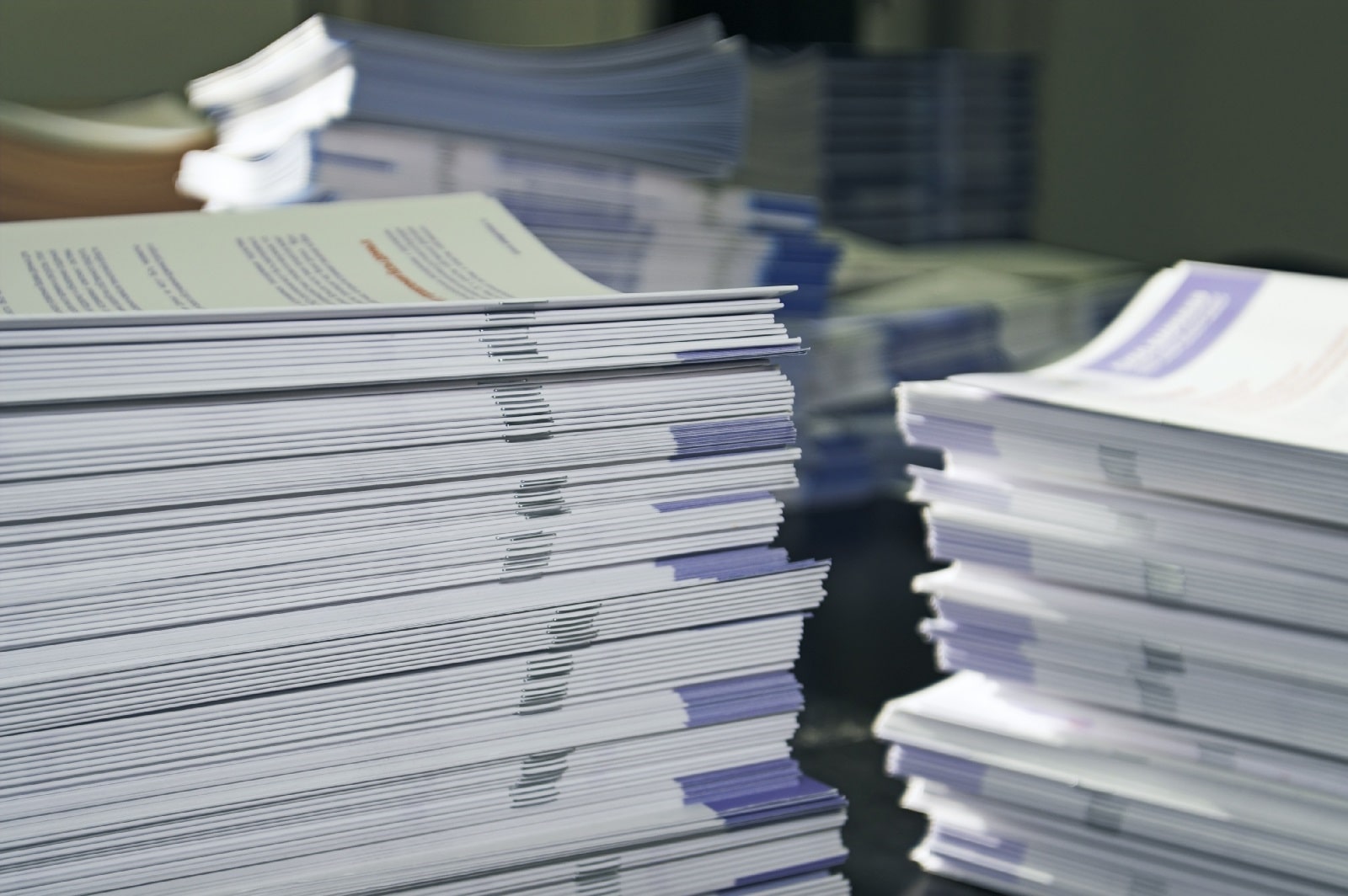 Here is a checklist for items needed when preparing printed pieces for presentations.
Printed pieces for presentations are not just about paper and signage. Here are ideas for promotional items that will make your presentation stand out from the crowd.
Consider matching, branded shirts for all company employees visible at the presentation or event. If a suit is more appropriate than business casual, how about branded ties or pocket squares?
Custom label bottled water is an added opportunity to keep the company name in front of participants.
How many times do guests forget to bring something to write with? Offer customized logo pens to every participant!
Promotional products to distribute as gifts, prizes and more! Brumley Printing has tons of choices! If you want to choose the best promotional product for your presentation, read our helpful blog for ideas.
At Brumley Printing, getting printed pieces for presentations is simple. Our professionals offer expert design advice and quality papers. And the precise, crisp printing is surprisingly affordable! Brumley Printing may not be able to help with stage freight, but we can definitely make your presentation look great by supplying the best printed pieces for presentations.
Are you ready for your next presentation, seminar, workshop, training, or keynote? Do you need printed materials to support your content? Brumley has been helping customers in Fort Worth for over 30 years. By combining superior customer service with a multitude of printing, direct mail, and fulfillment services, we provide our clients with results. To get your presentation project started, call (817) 336-5551 or contact us.