Stochastic screening may sound like a tongue twister, but it is a type of printing that is under-utilized by, and often unfamiliar to, businesses requiring printing services. With over 30 years in the industry, Brumley Printing is dedicated to educating our clients about all printing options. We strive to produce the high-quality marketing pieces using the best printing techniques. For some projects, that means stochastic screening.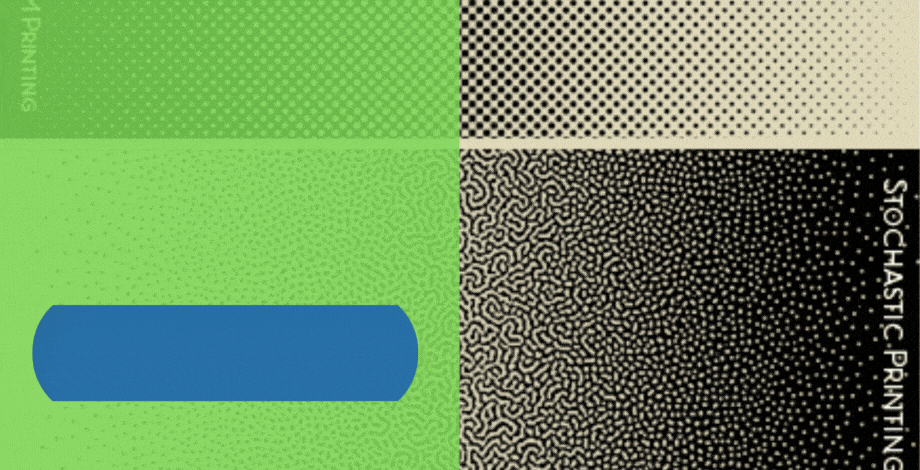 What is stochastic screening? Otherwise known as frequency modulated (FM) screening, the stochastic screening process produces more realistic tonal images compared to amplitude modulated (AM) screening. Likely, if you are not familiar with printer vocabulary, you are scratching your head wondering what this all means. So, let us explain.
An Overview of Stochastic Screening
To create images with tonal variations and shadows, small dots are used to place the color into the image. In conventional halftone printing, or AM screening, evenly spaced dots are printed in a grid pattern. The size of the dots determines the saturation of the color. In other words, lighter areas have smaller, evenly spaced dots, while darker areas contain larger, evenly spaced dots. Unfortunately, this process can create a moire pattern, in which a ripple effect occurs from the regularity of the halftone dot patterns.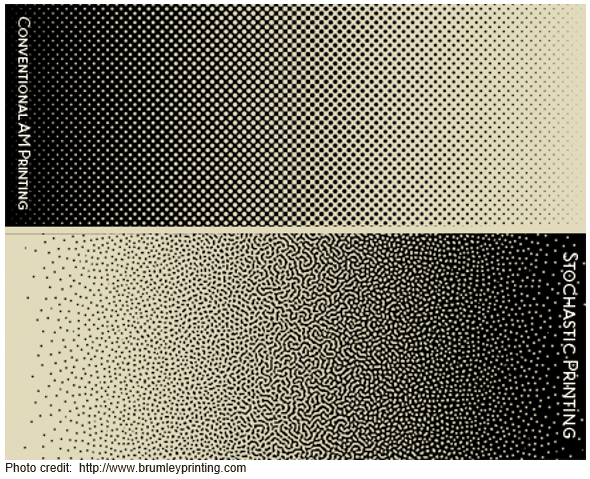 On the other hand, stochastic screening has a more organic approach to the dot patterns. Instead of an evenly spaced grid of dots, the stochastic process places dots randomly. Darker areas contain more dots while lighter areas contain fewer dots, thus controlling the saturation of color. Not only does this prevent moire, but it also creates more detail.
Advantages of Stochastic Screening
No moiré.
More vibrant colors with less "whiteness" bleeding through the inked areas.
More realistic representations of tones and shadows. Stochastic printing is ideal for flesh tones.
Crisper fine lines and small text.
Uses up to 10% less ink over conventional halftone printing.
Greater detail in images and text.
Cleaner reverses. A reverse is when ink is used to create the outline of an image or text, but the original, un-inked paper color forms the actual image.
With these qualities and benefits, stochastic screening is a great choice for marketing collateral with photos that require enhanced detail, such as people and animals. Plus, fine details of jewelry or repeated, subtle patterns of tweed fabric, for example, will stand out in stochastic printed materials. High end catalogs, brochures, folders, and more are ideal for stochastic printing!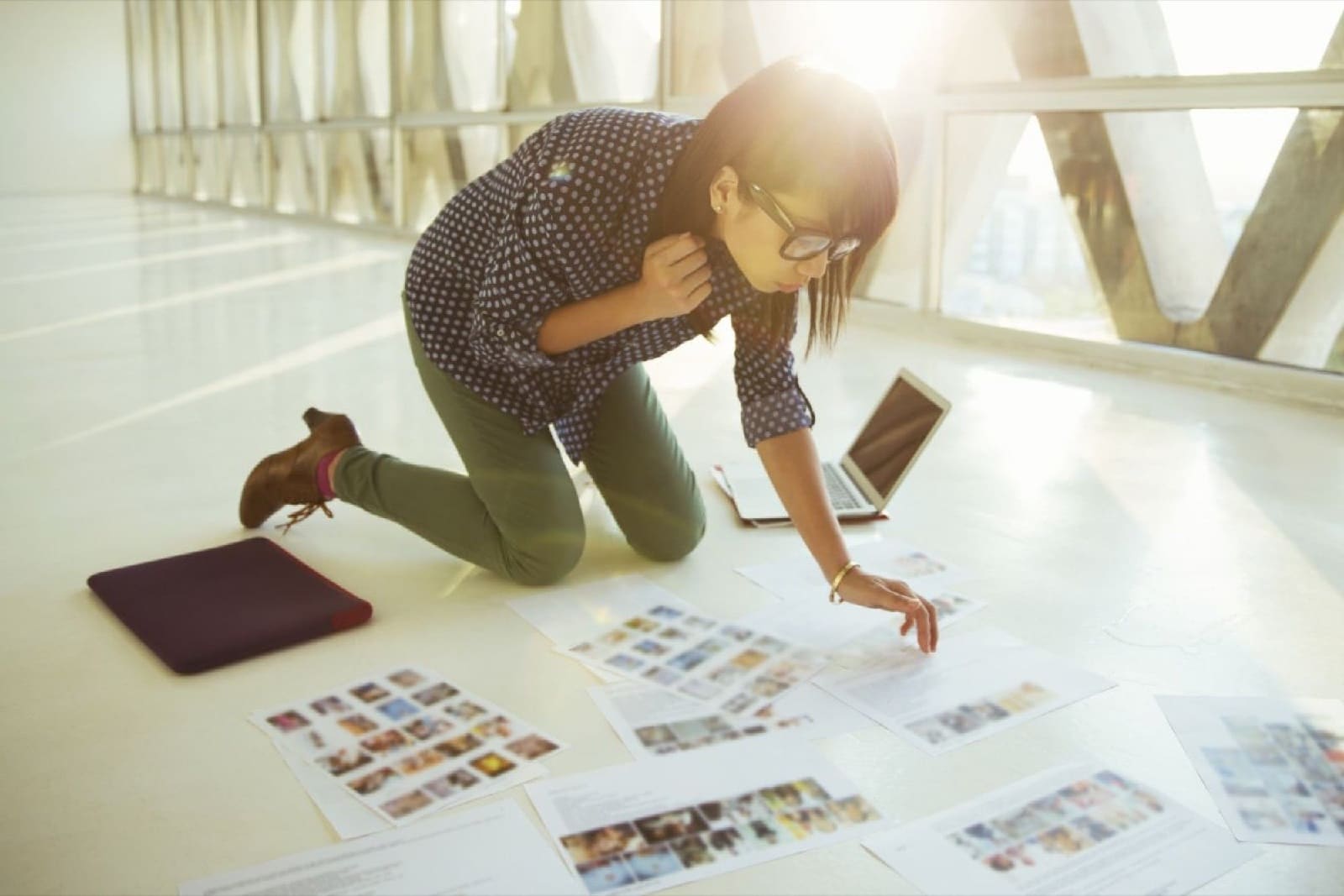 To be fair, while stochastic screening has a multitude of applications, there are a few drawbacks. Partnering with an experienced stochastic printing provider such as Brumley Printing will greatly reduce any concerns.
There is a learning curve. Printing clients are not familiar with the printing method and the proof process.
"Piling" can occur when ink and paper residue build up on the print blanket. Expertise and a watchful eye are required to control the process.
Paper type can affect the quality of the finished product. Again, guidance from an experienced printer is paramount to getting a perfect print.
If an image is low quality, stochastic screening will highlight the poor quality. Conventional printing would be more practical in this situation. Save stochastic printing for high quality, highly detailed marketing collateral.
Now that you understand what it is, consider stochastic screening for your business printing. For clients seeking high quality images, crisp detail, unparalleled tones and vibrant colors, Brumley Printing recommends stochastic screening. Your marketing materials will stand out from the crowd, giving your business the competitive edge.
Highly Rated Customer Service from Brumley Printing
Not sure if stochastic screening is the best choice for your next printing job? Ask the experts at Brumley Printing! Find out why we have been Fort Worth's best printing company for over 30 years. Our customer service and expertise will exceed your expectations. Call (817) 336-5551 or contact us here to start your printing process.