Last year a small business owner contacted us about ordering promotional products for business giveaways. Jeff, a mortgage broker, was attending a conference to attract new referrals from Realtors, insurance agents, financial consultants and more. We helped him select two promo items: 1) a branded umbrella for weathering Texas storms as an hourly raffle prize, and 2) house shaped jar grippers for booth visit giveaways. The show went great. The unique promo products from Brumley Printing were a big hit with Jeff's potential referral sources! However, there were some unused promos that went into storage. During a COVID-19 office cleaning, someone found the storage box. Jeff asked if we had any ideas on what to do with extra promotional products for business.
How does a company end up with unused promo items? There are a few reasons. First, many promotional manufacturers have minimum order quantity requirements. In addition, larger orders offer added discounts, making the cost per item less. Finally, it can be hard to estimate traffic at trade shows. Sometimes a trade show has fewer participants due to weather and other uncontrollable situations. However, even if extra promotional items take up storage space, you still can use them as an effective marketing tool.
Make Unused Promotional Products Work for You
Exposure from promotional items help build brand recognition. In fact, we wrote an informative blog about the staying power of promotional products. Even if the item has been used before, getting it out in the public eye still secures impressions and eyes on your brand. Plus, people love to receive free swag!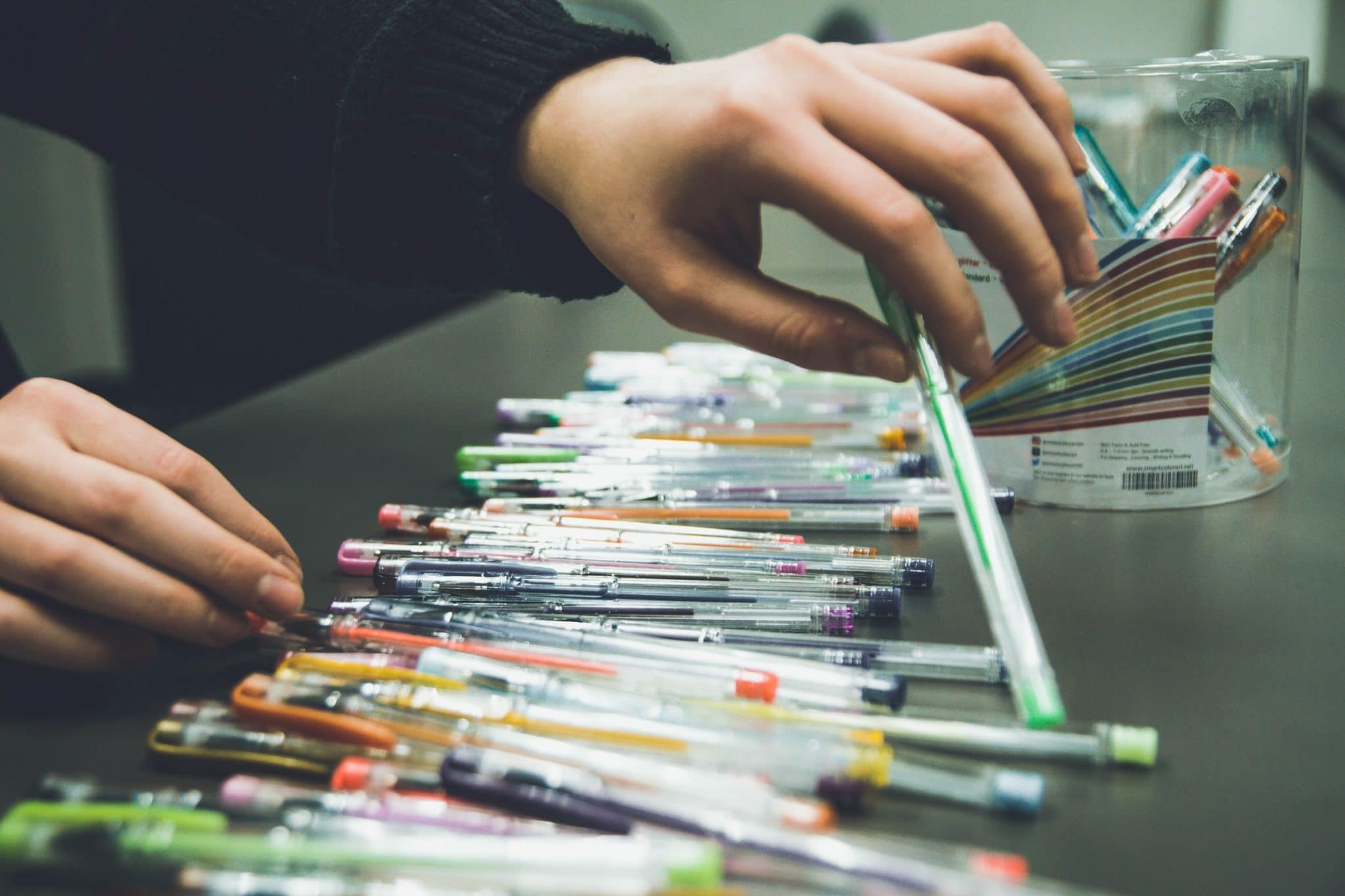 Unused Promotional Products for Business: 10 Ideas
Promos are not just for trade shows! Give a promotional item with every bid and every sales call. Or send to every lead that comes your way.
Was a customer dissatisfied with an aspect of your service? A promotional gift with a handwritten note acknowledging their issue makes a great customer service tool.
Have a contest on social media and use valued leftover promos prizes.
Collect different unused promotional items to make gift baskets for your best customers, referral partners, and more.
Use promos as incentives, anniversary gifts and recognition for employees.
Donate promotional pens, notebooks, other office supplies and water bottles to schools.
You can also donate old promotional items to non-profit organizations. Send T-shirts to clothe the needy. Towels and blankets are always welcome at animal shelters.
Supply high end promotional gifts to fundraising events for silent auctions and raffles. Add less expensive items to favor swag bags.
Have unused promotional products with your old logo and branding? Many promo items can be recycled. If you can't recycle through your municipal recycling program, contact a company like SwagCycle.net. They help companies repurpose and recycle leftover swag responsibly.
Trade swag with other companies! Jeff can start a whole collection of promotional umbrellas while getting his brand seen by new audiences.
Here are a few out of the box ideas for repurposing leftover swag. These ideas are fun ways to break the ice and introduce your company.
Flying discs make great plates for an outdoor picnic!
Give away branded sunglasses at the beach or community pool.
Distribute stress balls at a continuing education class or certification exam.
Since the phone call, Jeff distributed the promotional products to clients, potential referral sources, employees, and strategic partners. He also donated umbrellas to his favorite charity as raffle items. A few months later Jeff contacted us again. He needed to order more promo items!
Promotional Products from Brumley Printing
Have you run out of promotional products? If you have utilized all your promo products and need to order more, contact the experts at Brumley Printing. We offer high quality, on trend promotional products for business at affordable prices. Let us help you choose the right promo for your marketing and branding needs! Call our office at (817) 336-5551 or visit our online store; Get started on your promotional item order today.