After months of being closed or working in a limited capacity, many business offices, storefronts, medical practices and restaurants are reopening for client and customer traffic. However, there are a lot of changes in the COVID-19 post lockdown economy. When you reopen, you need to communicate these changes to the customer base. For example, to reopen business you may need signs, handouts and other print items for displays and distribution. Brumley Printing is open and here to help you with the print items you need to reopen business.
Reopen Business After COVID-19 Lockdown with Signs and Printed Items
Call Brumley Printing (817) 336-5551 to order!
While handwritten signs worked at the beginning of the COVID-19 pandemic, handmade projects look sloppy to clients and customers. Hopefully, any coronavirus related printed items will only be temporary, but that remains unknown. Quality printed items look more professional and will impress your clients and customers.
Here is a checklist of print and promotional items you need to reopen business. Which ones do you need for your company?
For windows in storefronts, create bold and attractive window signs and clings with a welcome message and an enticing special.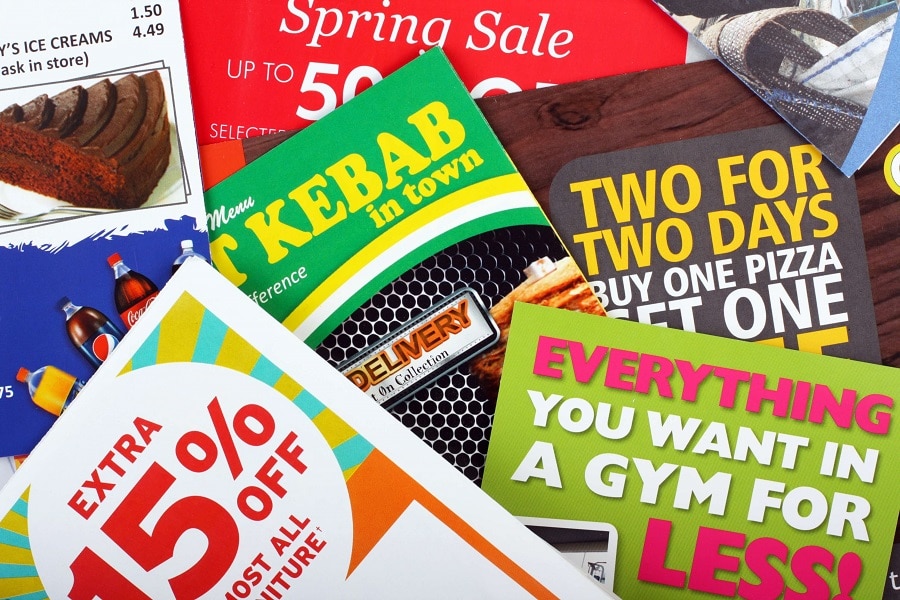 Floor stickers to direct visitors to check in desks and waiting areas. In addition, floor decals are also great for one way aisles and distancing reminders!

Flyers and Postcards on display featuring new products, new services and exclusive offers.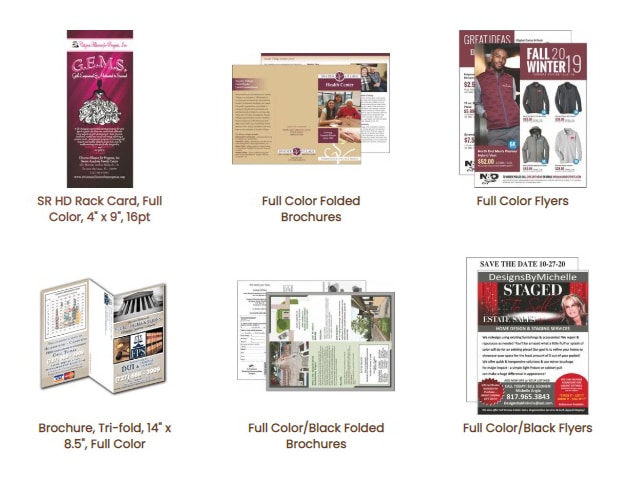 Updated Business cards and brochures if your hours have changed or you want to include tele-visit information.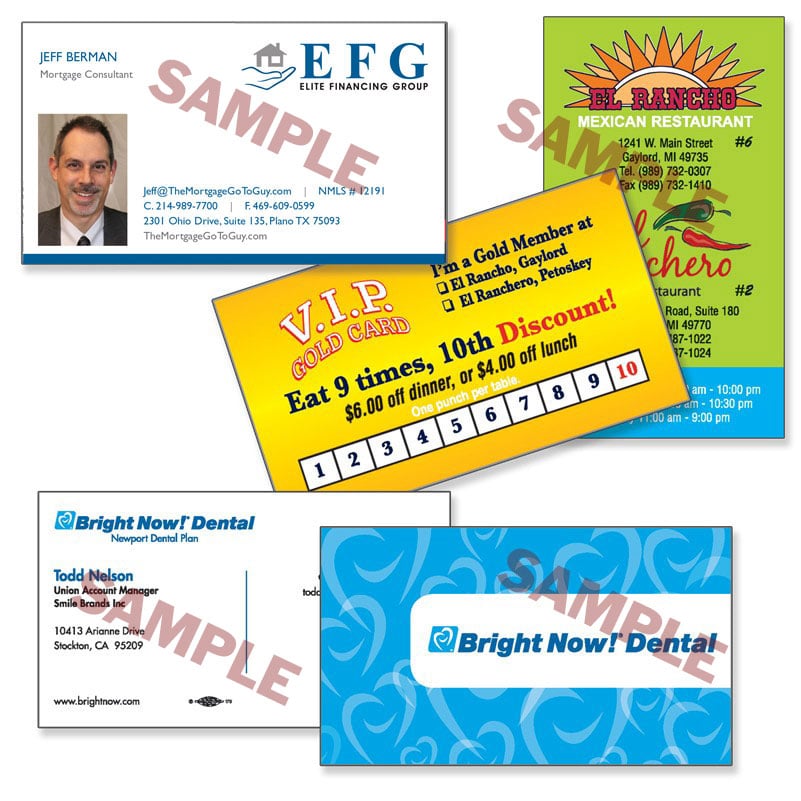 Customized PPE (personal protection equipment) with your company's logo for your staff to look cohesive and stay safe.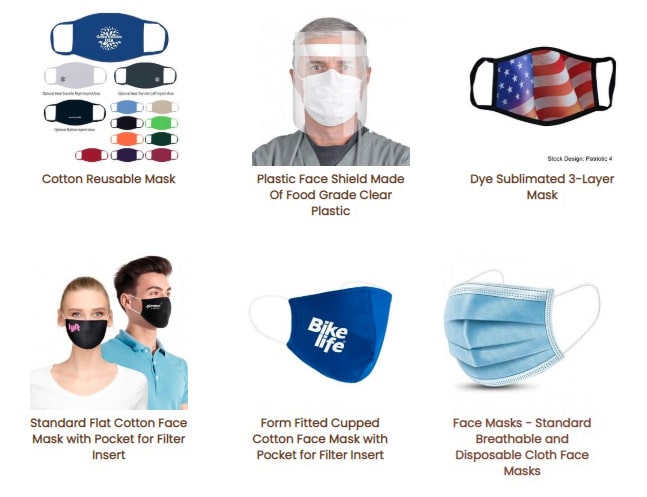 Branded Entry Signage with any procedural requirements, such as "masks required" or "order pick-up".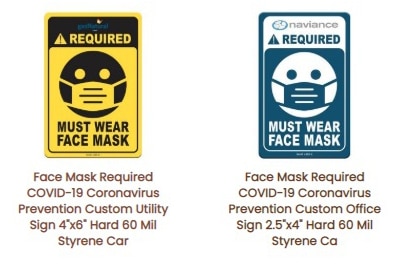 One time use food menus (for restaurants) and service menus (for salons and other service businesses).

Direct mail can be printed and sent to current and prospective customers and clients as an announcement that you are ready to reopen business.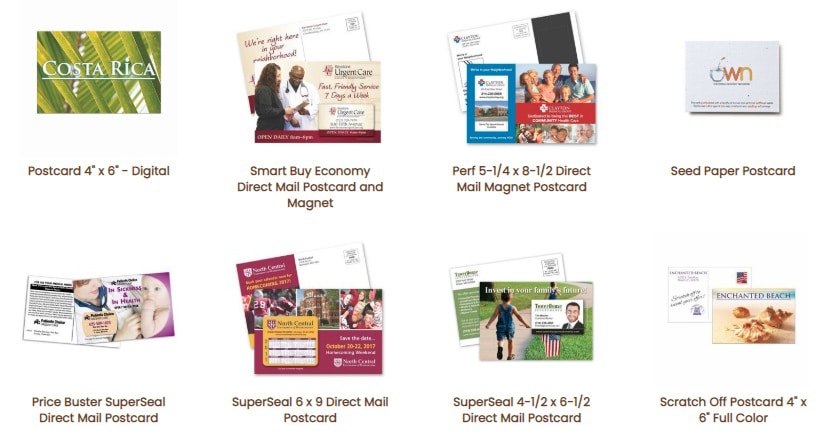 Promotional Products such as hand sanitizer and hand lotion to distribute to visitors. For more ideas, read our recent blog article.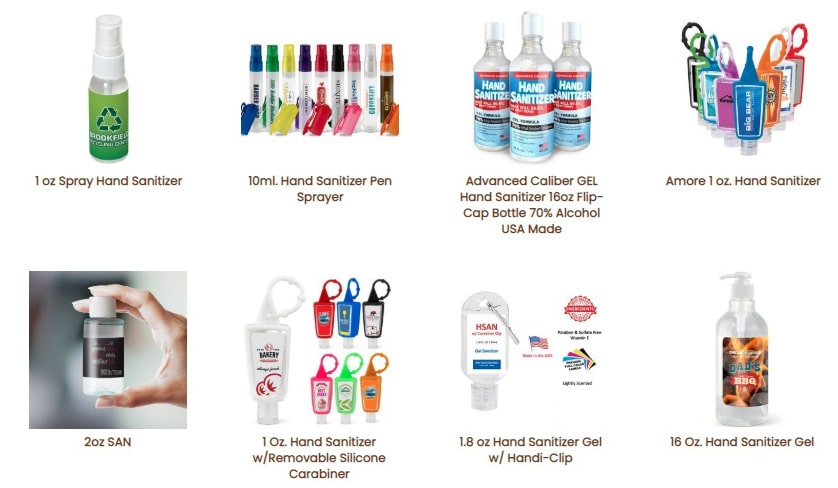 Posters and signs in multiples to show new hours, COVID safety measures, or other relevant announcements that need to be posted in multiple locations such as conference rooms, exam rooms and office suites.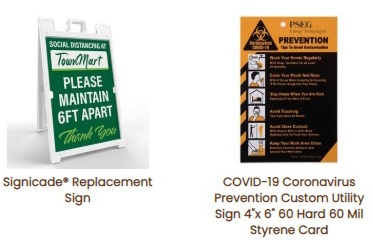 Professional + Safe = Best Way to Reopen Business
Professionally printed items will help your customers feel positive about your business.
There is a sense of permanence and professionalism in your location.
Attention to detail implies similar thoroughness in other aspects of your business.
Feeling safer and more comfortable knowing that you are making the effort to protect staff and clients against the virus by posting directions and practices.
Brumley Printing is Open for Business!
Are you ready to reopen business? Brumley Printing offers high quality products at affordable pricing. Our friendly and knowledgeable staff has the experience to help you create signage, collateral and promotional products to promote your brand, keep your staff and customers safe, and grow your business even in these uncertain times. We've been the Fort Worth printing experts for over 30 years! Therefore, call Brumley Printing at (817) 336-5551 to get stocked for your reopening.