Websites, apps, e-commerce, social media, pop-up ads—we are constantly interacting with digital content. With an infinite amount of information, it can be hard to decipher where to look to get just the right goods and services we need. Wouldn't it be helpful to be given some direction in narrowing down the choices? Instead of looking through endless listings in an Internet search, wouldn't it be a relief if someone directed us to their site and it had exactly what we were looking for? Wouldn't you love to be the business that can do that for their potential customers? You can! Grow your business and increase sales by integrating print marketing and digital marketing together!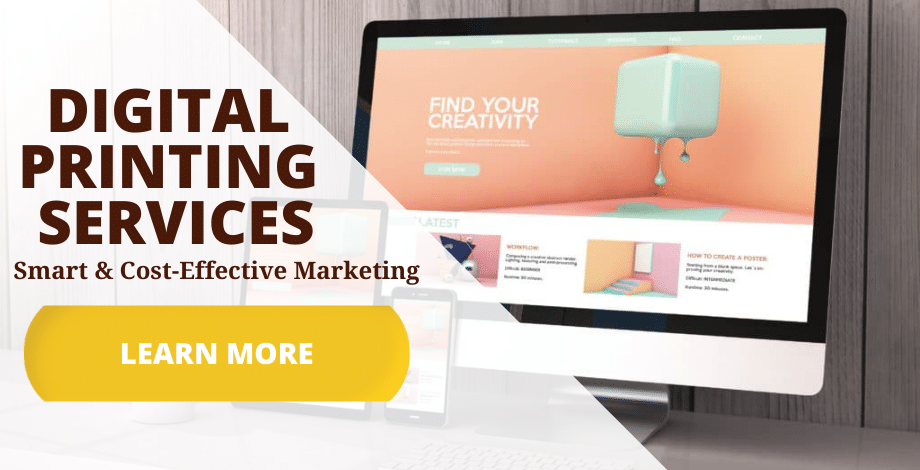 This blog article will give you some strategies of how to combine print marketing and digital marketing into a single, successful campaign. Before we outline some examples, there are some considerations that deserve mention:
Make sure that your print marketing and digital marketing complement each other. Don't think of them as two separate campaigns, but rather one multi-faceted strategy.
Think through how your customer will experience the campaign, and where print marketing and digital marketing will have the greatest impact.
Keep branding consistent in both print and digital formats.
Open communication between the print marketing and digital marketing teams ensures consistency and cooperation.
Call Brumley Printing at (817) 336-5551 for expert advice on print marketing to complement your digital marketing.
9 ideas to integrate print marketing and digital marketing:
QR codes on printed marketing materials direct prospective customers to targeting landing pages.
Include website URLs, Instagram names and Facebook pages on your printed business cards and brochures. Also include LinkedIn and Pinterest accounts if they are relevant to your business outreach.
Have a call to action on your printed marketing This can be anything from a coupon code for an online purchase, to inviting them to follow your Instagram, to downloading your app for a sign up bonus.
This strategy is in reverse. Instead of having a print marketing piece direct the potential customer to a digital platform, have the customer sign up for a print piece from the website. Collect email addresses and home addresses for the customer to be mailed printed catalogs, printed coupons and printed newsletters.
With information collected on your potential customers, personalize your direct mail pieces. This can be as simple as including their name, or more complex by individualizing coupon codes and/or landing pages to their specific interests. Digital printing allows for variable data on each individual printed piece!
Include campaign hashtags on your printed materials, and encourage its use on social media.
In store displays such as table tents, banners and hang tags can inform walk-in customers about your business's apps, social media, loyalty programs and other digital offers.
Stickers or labels can combine print marketing to digital marketing and can be put anywhere. A hashtag or URL for copy is all you need!
Nonprofit organizations can print flyers to distribute to potential donors. A printed picture and well worded description can instill immediate emotion, and encourage a donation via a URL or QR code that takes them directly to the donation page.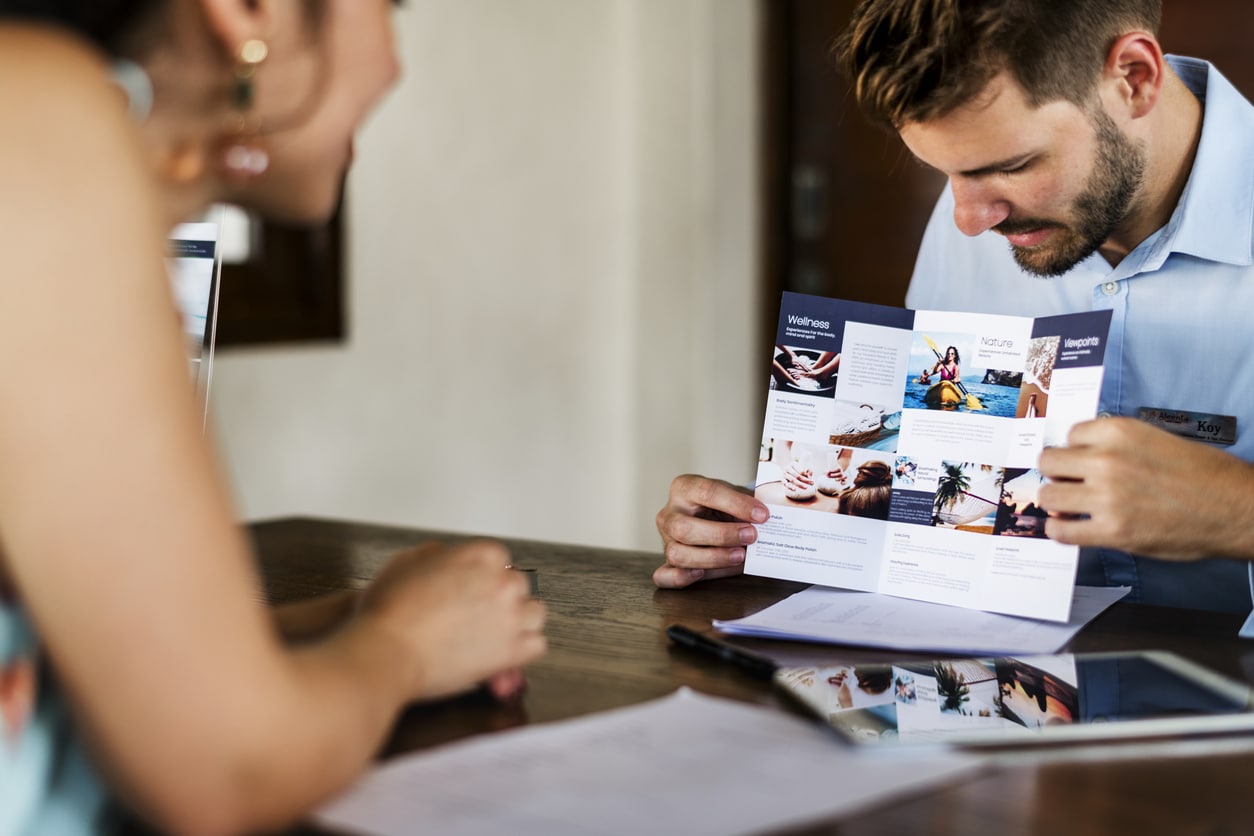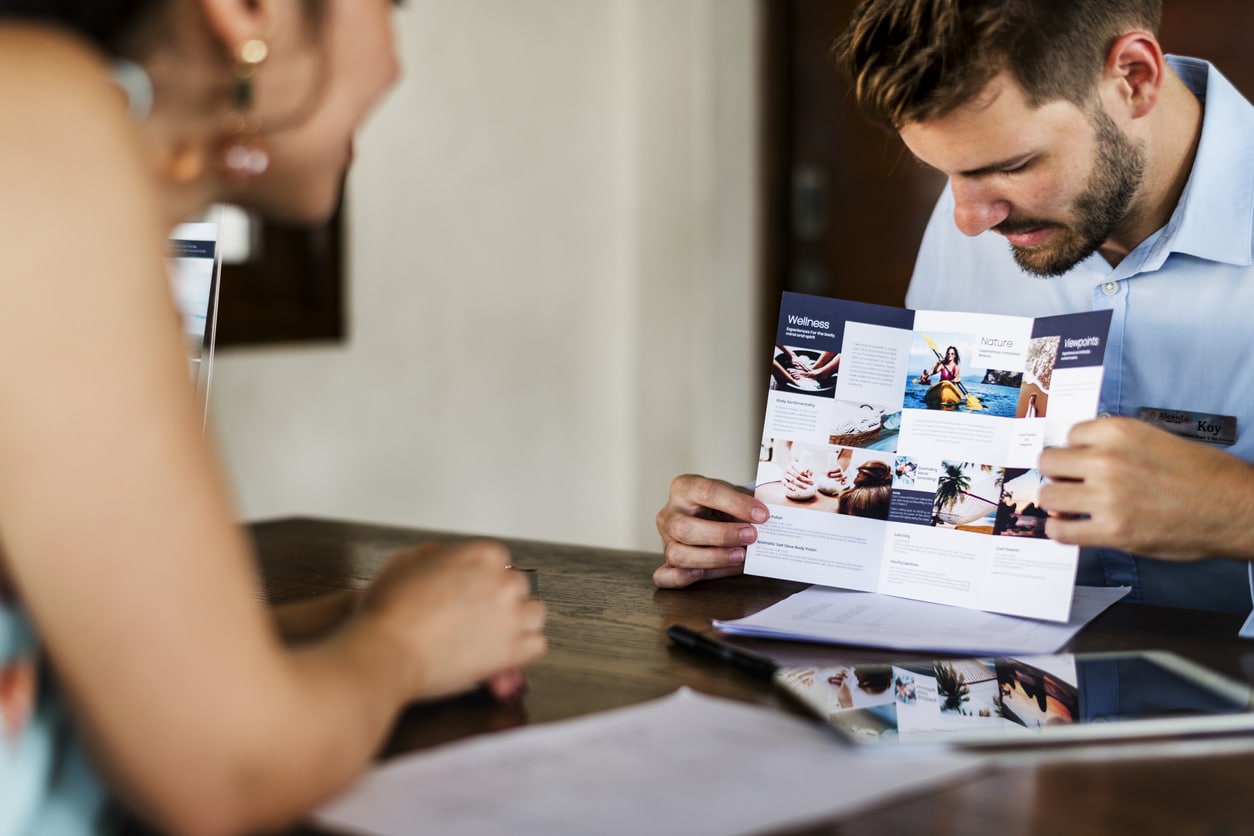 Integrate Print Marketing and Digital Marketing for a Successful Campaign!
With these examples in mind, start getting creative to develop your customized strategy to integrate print marketing and digital marketing into one successful campaign. Print marketing and digital marketing are two great strategies that go great together!
Contact the Professionals
Brumley Printing has the best options for marketing materials to complement your digital marketing efforts. For more than 29 years, Brumley Printing has been serving the commercial printing needs of clients in Fort Worth and the surrounding communities. We offer exceptional customer service, with uncompromising attention to detail and a strong commitment to offer the latest printing technologies. Call (817) 336-5551 or visit the website to learn how Brumley Printing can help you achieve your marketing goals.
.