Back in the 1970s, Australian surfers were rumored to use insulated drink coolers to keep their beverage cans cold while enjoying the waves. But it took a Texan construction worker to discover the perfect fit of tubing insulation around a standard aluminum can to create the precursor to the can holder that we still love today. Whether called a can coolie, can cooler or Koozie®, this ingenious contraption keeps drinks cold, hands dry, and tables free of condensation.
Today, many of us have a drawer full of these useful beverage items. Anyone who drinks a beverage from a can uses at least one Koozie just about every day! Over the years, can coolers have become one of the most popular promotional products for several reasons:
Can coolers are affordable to buy in bulk. Plus, price breaks make larger quantities even more enticing.
Small and folding flat, a Koozie can be stored in compact areas.
Plus, due to their lighter weight, can coolers are inexpensive to ship.
Soft material means your promotional products won't risk breakage while transporting.
Koozie is available in an abundance of styles, patterns, and colors.
Many can coolers can be printed on the sides and on the bottom, giving a lot of options to customize for your company's branding.
According to ASI's 2020 study, beverage containers can receive up to 1,400 impressions during their lifetime.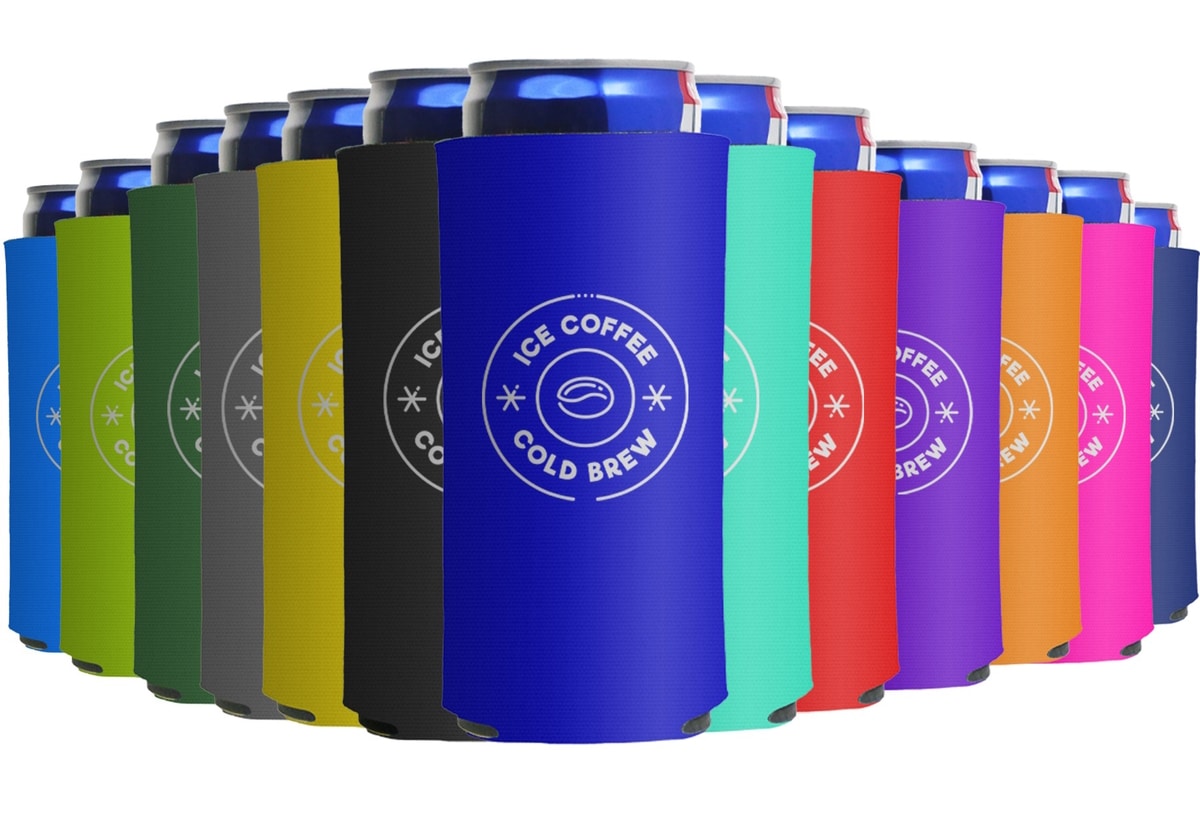 Given these benefits, a Koozie is a great choice for your company's next promotional product purchase. Here are some ideas to get the most potential out of their distribution:
Given their flat nature, a Koozie is great for mailing as a surprise gift to clients and potential customers.
When given as a gift with purchase, customers enjoy that something extra they won't get from competitors.
Distribute to employees at company picnics, holiday parties and meetings.
Can coolers are a favorite at trade shows.
Encourage collecting by creating a unique Koozie every year. Clever and fun designs will generate demand for your promotional product—and brand—as each new design is introduced.
Pick a shape appealing to your target audience. Classic can coolers fit soft drinks, beer, and sparkling water cans. Taller, slender Koozies are tailored to many of the new canned cocktail offerings.
Sponsoring a race, game day or other community event? Koozie is the perfect promotional product.
Appeal to the Millennial demographic. A personalized Koozie is trending as a favor at weddings.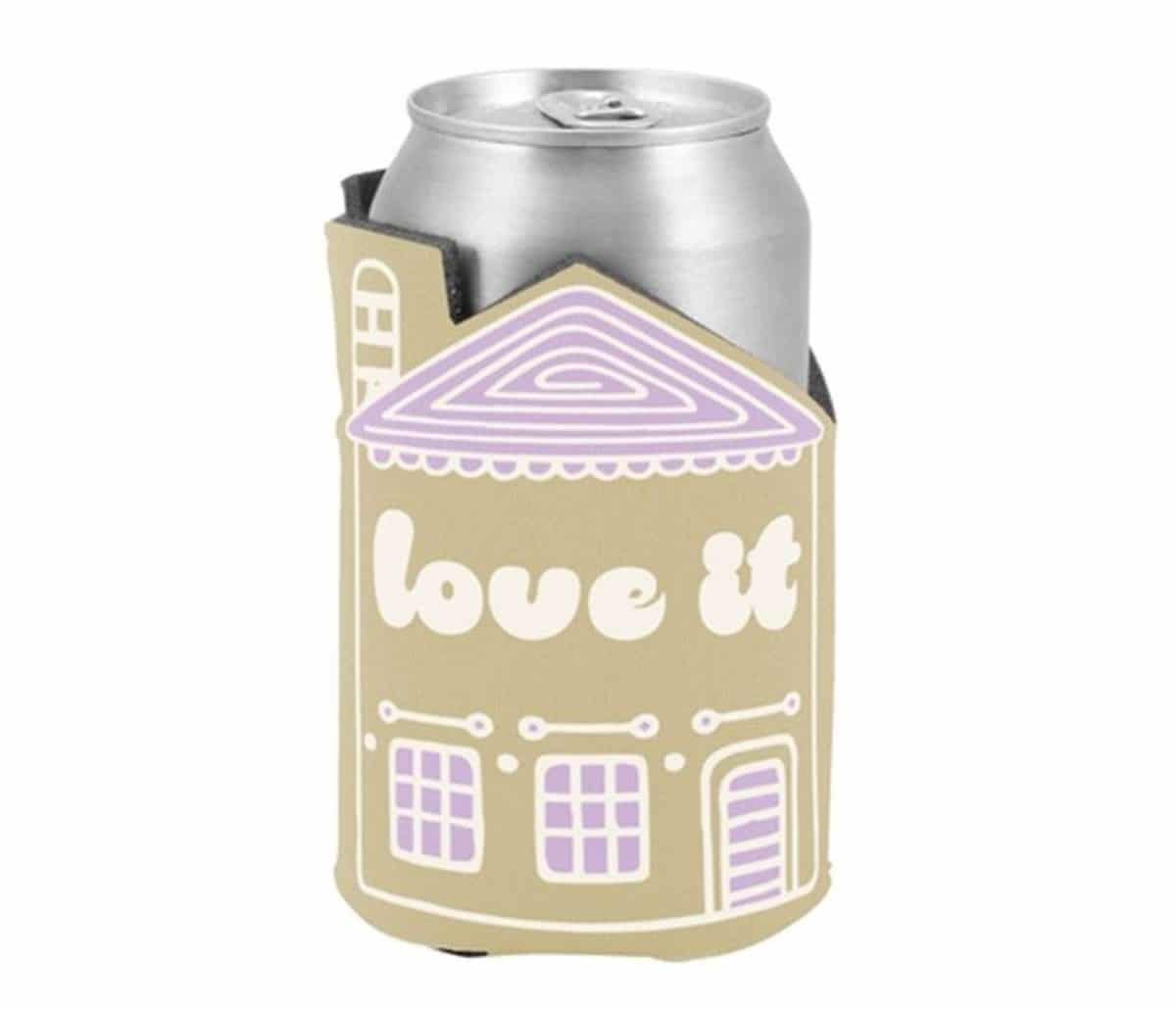 Koozie is a practical, affordable, useful, colorful, and fun promo! Plus, with thousands of color and style combinations, they can be customized to your company's branding. It's not surprising that they have continuously been a popular promotional product. We certainly don't expect their popularity to go away any time soon. Your company can—and will—make an impression as a cool brand with can coolers!
Is your company looking for a promotional Koozie? Look no further than Brumley Printing. We offer the best selection of high quality, affordable promotional products in Fort Worth. With over 30 years of experience, you can trust our full menu of commercial printing and marketing solutions to help your company reach its goals. To learn more about our services, or to order a Koozie, give us a call at (817) 336-5551 to get started. Or visit our promotional online catalog.