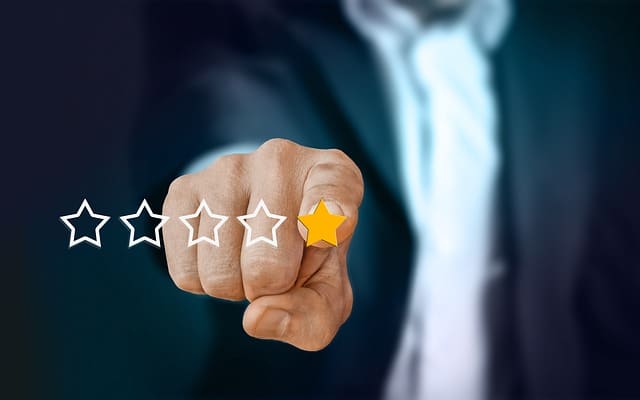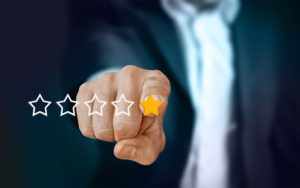 After being acquitted of fraud and grand larceny charges in a high-profile court case in 1987, U.S. Secretary of Labor Raymond Donovan famously remarked, "Which office do I go to to get my reputation back?"
As a small business, your reputation is one of your most valuable assets.  Since the advent of social media and review sites like Yelp, Angie's List and others, a single bad review can unfairly tarnish your reputation and prevent new prospects from doing business with you.  And unfortunately, there is no "office" that will restore your good name. Here are some simple ways you can improve your business reputation.
Make Customer Satisfaction Job 1
Making your customers feel valued can go a long way toward building your reputation.  While unhappy customers often take to social media and review sites to voice their displeasure, customers who have received exceptional service are equally likely to tell others about their experiences.
Remember that exceptional customer service also includes trying to make things right for those who have had a bad experience with your business.  In some cases, the actual problem had nothing to do with your products or services.  By reaching out to unhappy customers, learning about their experience and, if possible,  offering to fix the problem you can sometimes turn "haters" into brand advocates.  In some cases, acknowledging their concerns may convince a dissatisfied customer to remove their negative review.
Focus on Your Branding
While it may be hard to think of your small business as a "brand", developing this mindset can help improve your reputation.  Your brand is much more than your logo.  It includes everything from the layout of your website, the paper stock you use for your business cards, the way your receptionist answers calls, and more.  In short, everything you do should reinforce your brand and consistency is critical for your brand and reputation.
You should establish specific protocols for how to deal with every conceivable situation, from selecting vendors, ensuring customer satisfaction, onboarding new employees, and more.  One of the most crucial areas to pay attention to is your marketing and working with a reputable, local printer can help you achieve a consistent look and message that can go a long way toward improving your reputation.
Get Involved with Your Community
People tend to judge us by the company we keep, and being involved with other reputable organizations and activities can help reinforce your reputation. In most cases, you should avoid promoting your involvement with controversial causes unless you, your existing customers and prospects are truly passionate about them.  Your level of involvement depends on how passionate you are and how much time and money you can realistically commit to.  Sponsorship and promotion of community activities like local arts festivals and community cleanup efforts, and fundraisers like the United Way are some options you might want to consider.
Let Your Personality Show
It's been said that people don't do business with companies – they do business with people.  To take that a step further, people do business with people they like and share common interests with.  One of the easiest and most effective ways to improve the reputation of your business is by allowing it reflect the best aspects of your personality.  This ties in with being involved in community organizations and activities but it can also include the tone of the content on your website, the voice you use on social media, your company dress code (or lack thereof) and more.
A number of successful brands have used humor to great effect.  But keep in mind that, while showing a sense of humor has proven to be a very effective way to convey personality, it can also be tricky. And unsuccessful attempts at humor can actually harm your reputation.
Be Responsive
Customers value businesses who make their needs a priority.  Returning phone calls and emails in a timely manner is as important as completing jobs on schedule.  Responding quickly to customer complaints is also essential for establishing a good reputation which is why you need to continually monitor online review sites and social media and respond to negative comments and reviews as quickly as possible.
We hope you've found this information helpful.  For more on how our commercial printing services can help improve your business reputation, give us a call at (817) 336-5551.