Printed materials are an important part of many businesses. Business cards, brochures and other collateral materials give current and potential clients an important first impression about your business. There are also internal forms that help your business run smoothly. Trusting these documents to just any printing supplier may not maximize the impact good collateral materials can make on your business's success. Selecting the right full service printing supplier that suits your company's needs is important. Here are some questions to ask—both yourself and the printer.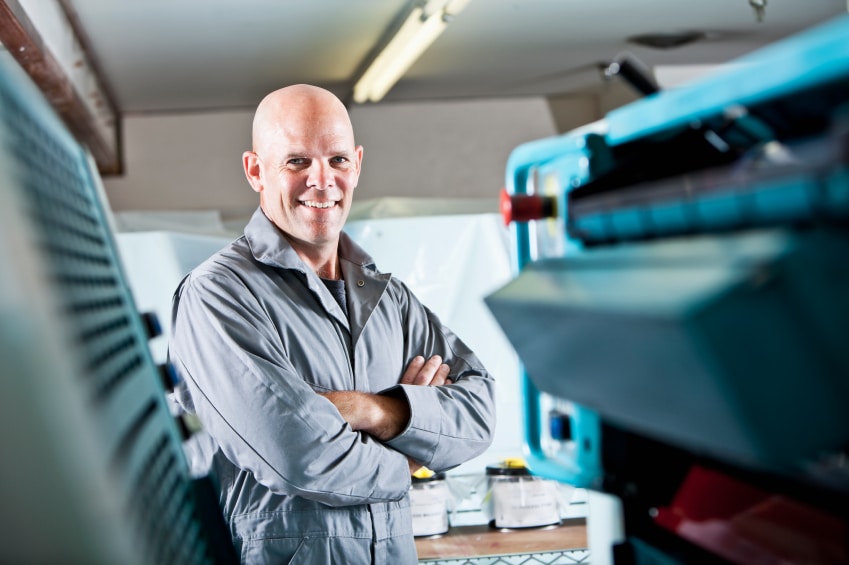 Questions to Ask Yourself:
Does location matter?
Hiring a local printing supplier can have many benefits. You can develop a face-to-face relationship. Delivery times are shorter and less costly—possibly even free, especially if you can pick it up yourself! Also, questions can be taken care of more easily with a quick phone call, email or visit, versus trying to reach large, remote printers with online chats and longer customer service center wait times. Supporting a local Fort Worth printer like Brumley Printing also keeps the money you spend within your local community.
Do you want a socially conscious printer?
Is an environmental policy important to you? Do you want to use recycled paper, or be sure that what you are having printed can be recycled? Ask if the printing supplier has a policy about reducing their carbon footprint. Many companies today feel it is important to include environmental impacts in their supply decisions.
Cost or quality?
Sometimes we have to decide what is more important—low cost or high quality. In an ideal world, we would have the highest quality with the lowest cost. Unfortunately, we can't always have both. There are reliable printers out there that can print your documents cheaply, but they may not look exactly as polished as you prefer. Also, the lowest price does not always give the best value, especially if you have to pay to reprint something that didn't meet your expectations. Reliability, quality and service may cost more, but can be worth it in the long run. Are you willing to get a lower quality for lower cost, or are you willing to pay a premium for top quality? Are your priorities somewhere in between the two?
This question can also be asked to a potential printing supplier. Do they market themselves on offering the lowest cost, or the highest quality? Ask for samples of their work so that you can judge the quality for yourself. Also, if they are able to offer lower prices, find out why. Are they more efficient? Do they have a lot of print jobs and can therefore purchase their supplies at a lower cost? Are there any hidden costs that make their initial prices seem lower?
Print services only, or full-service with design?
What do you need from a printing supplier? Are you just looking to print designs you already have, or do you want a firm that can furnish design services, artwork, marketing suggestions and account services?
Questions to Ask a Potential Printing Supplier:
How much of your business is with your biggest clients?
This question will help you understand the scope of the printer's business. If their business depends greatly on one large client, then there is the risk of the business failing if that client's patronage is lost. Also, would your printing needs drop in priority if their main client required their services.
Do they meet deadlines?
Understandably, sometimes delays happen. It is unrealistic to expect a company to deliver on time 100% of the time. This question will help you find out if the print supplier is organized, prompt and honest about their deliverables. It is also important to know a printer's rush order policies and capabilities for those unexpected emergencies.
Quality control and color management?
Have the printer explain how they ensure quality. Are prepress proofs provided before the final print run? It is important to know the quality control systems in place for printing, color matching, and the final finishing of your documents.
Are samples available?
You can determine quality by seeing actual samples of the print supplier's work. You can also see how innovative and creative their techniques are. Later on, it is also helpful to have a printer that will offer paper samples for determining the best value and appearance of your project.
How do you protect information and data?
Your company may have a confidentiality policy. You want to be sure that your printer does, as well, if it is handling sensitive documents and information for your business. What measures do they take to ensure the security of your company's data?
Printing Supplier from Your Local Community
Finding a printing supplier you can trust is a great step towards taking your business to the next level. Don't be afraid to ask a potential printer a lot of questions. It will help you determine the best print supplier for your needs and budget.
Serving the Greater Fort Worth area for over 29 years, Brumley Printing offers unsurpassed quality printing and customer service. Call us at (817) 336-5551 and we can answer all of the above questions and more!