Sandy has been a client of Brumley Printing since she began her commercial cleaning business 30+ years ago. We have helped her design and print business cards, employee manuals, 2-part sales slips, and many other marketing and business materials and forms. She has grown her business organically through referrals and word of mouth. Now she is ready to expand and considering brochure printing or sales sheets. She wants a cost effective way for her new sales person to reach out to prospective clients at local trade shows and in person cold calls.
Brochures or Sales Sheets: What is the Difference?
Sandy's first thought was to produce a trifold brochure that overviews the services her company offers, the quality of their work, and their pricing. A trifold brochure typically starts with a standard 8.5 x 11 letter-sized sheet. The sheet is then folded twice, with either a z-fold (like an accordion fold), or a roll fold (one flap opens to the left, and one to the right). Each of the 6 panels is designed to convey information, as well as a call to action. Brochure printing can be full color with different sheens and paper thicknesses. Trifolds fit into a standard envelope, display holder, or sales folder.
Sales sheets can also easily be distributed to prospects. Like brochures, they start with a standard 8.5 x 11 letter-sized sheet. They can also be printed on a variety of papers and colors. However, they are not folded. Because it's just a single sheet with no bindery and less expensive to print, depending on their industry, companies may choose to have multiple sales sheets designed for specific target audiences or different service lines. Therefore, they often contain more detailed, specialized information than brochures.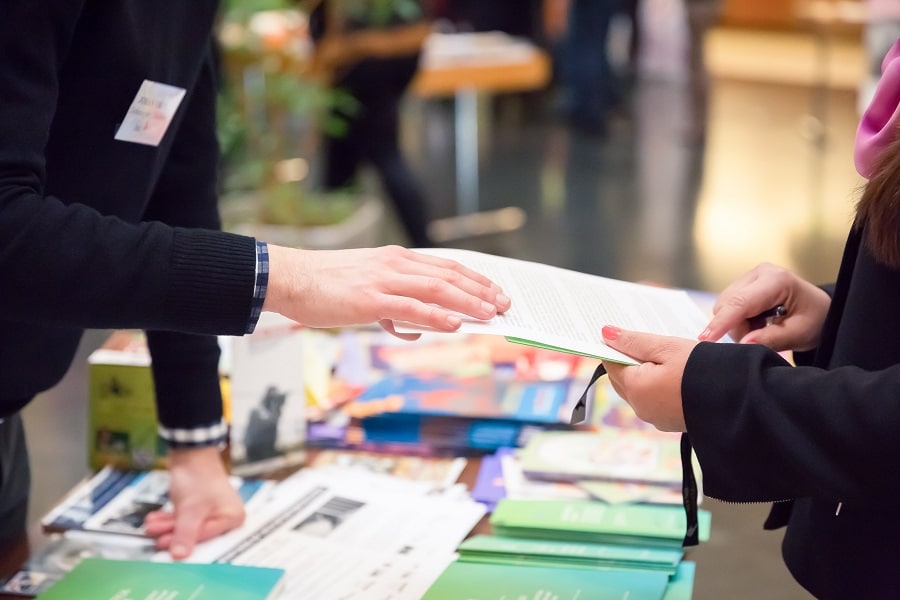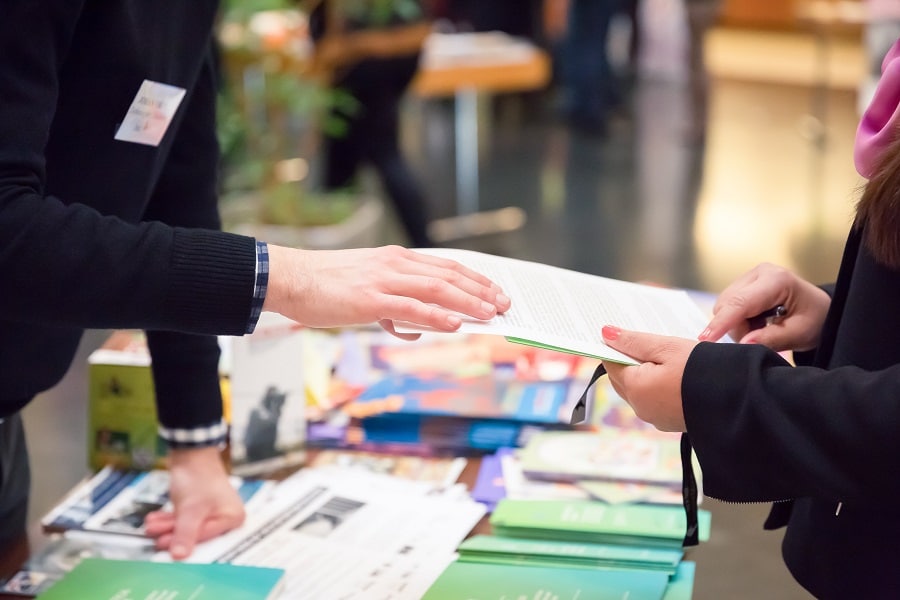 Brumley Printing Makes It Possible for Brochure Printing and Sales Sheets! Call (817) 336-5551
So which one makes the most sense for Sandy? With Brumley Printing offering such affordable pricing for Fort Worth marketing pieces, she doesn't have to choose! Ordering both brochure printing and sales sheets on hand for prospective clients will actually be beneficial to Sandy's goal of growing her business.
Let's Look At a Typical Sales Cycle
First, a company needs to get the attention of a prospect and fuel interest.
This is where a general trifold brochure is a great marketing tool. It gives just enough overview information to create interest, generate additional questions, and leave prospects wanting more details. It's a teaser that highlights your company's most important features and attributes, then giving a call to action to learn more. A standard trifold brochure can be handed out to anyone who might be interested in your business.
The next part of the sales cycle is to bring more detailed information to the prospective client who shows interest, addressing questions and countering objections.
This is where the greater amount of information and detail in a series of sales sheets can be a valuable sales tool to help close the deal. With sales sheets, the sales professional has a library of printed collateral to pull from—one or more sales sheets—on different topics depending on the follow up questions and points that need to be addressed. Often times sales sheets are part of an entire packet—with a presentation folder, business card, promo item like note pad and pen lining the pockets, to accompany the information. By the time prospects get to this stage, they are considered more qualified leads, therefore it makes sense that more investment is needed to court them.
Brochure Printing and Sales Sheets = Complete Sales Cycle
Good marketing materials, whether brochures or sales sheets, should contain:
A thoughtful design in a style that reflects your brand and includes your logo.
Clear and concise copy that is convincing and accurate. Use an active voice and triple check spelling and grammar!
An enticing call to action that directs the prospective client on the next steps: Request a demo? Schedule a tour? Book a free consult?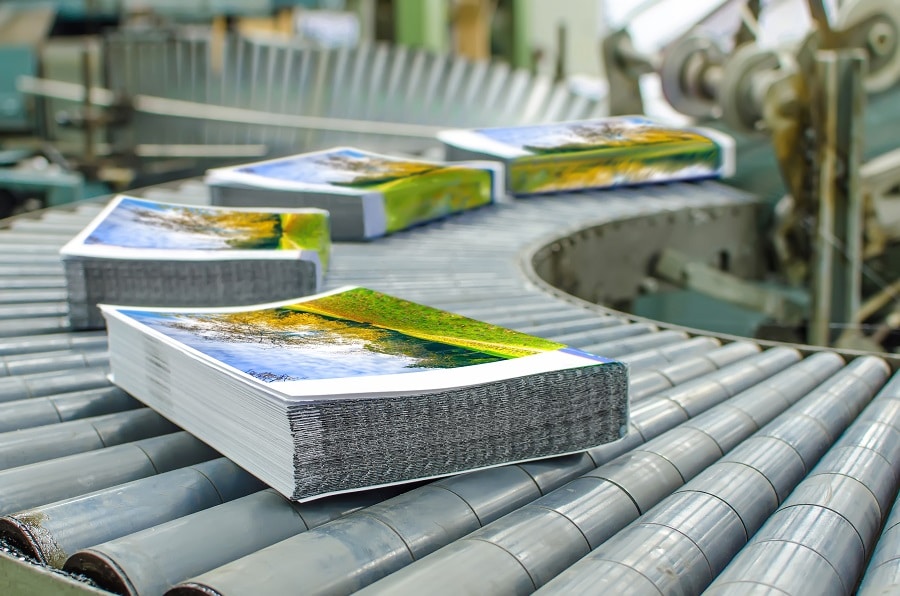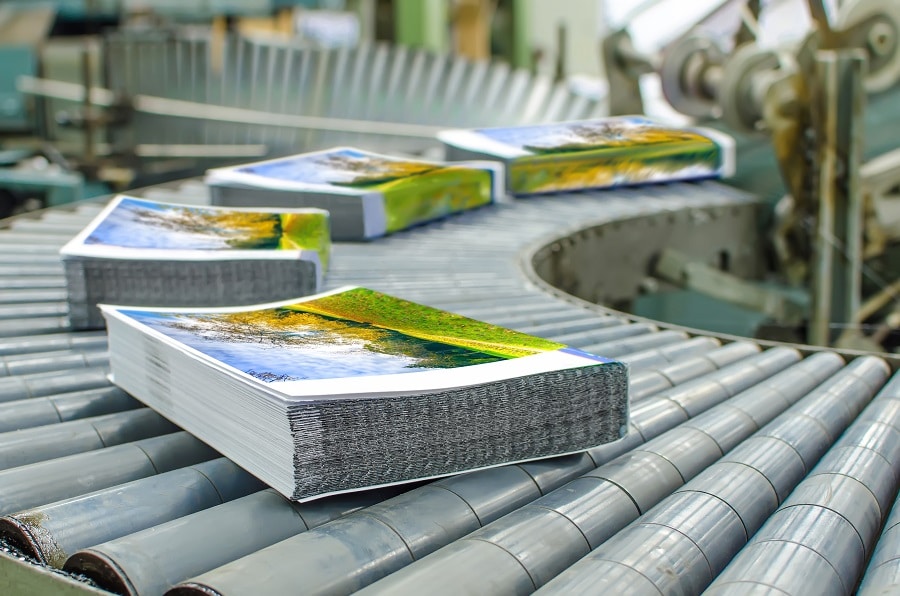 Sandy was thrilled with the brochure printing and sales sheets she got from our experts at Brumley Printing. We helped her design and print beautiful pieces that enabled her to reach new prospects and grow her business. She has even placed a reorder for the sales sheets—an item she didn't even think she needed! After years of working with us, she trusts our expert marketing advice and raves about our customer service and quality.
Does your company need printed brochures and printed sales sheets? If you are starting from scratch, or your marketing pieces are older and need an update, contact our printing specialists at Brumley Printing. We will exceed your expectations by providing the best printing services in Fort Worth. Just ask Sandy!
Call (817) 336-5551 or contact us online for more information.