,
Understanding Print Fulfillment
Outsourcing your print fulfillment needs to a reliable and trustworthy provider can save your business time, money, and space. In this article, we will explain the different types of print fulfillment services, and how a print fulfillment provider like Brumley Printing in Fort Worth can offer value and peace of mind.
Print fulfillment refers to a third-party vendor printing, storing, collating, assembling, packaging, and/or shipping printed and promotional products. The main advantage of outsourcing print fulfillment is increased efficiency. Print fulfillment services by seasoned experts will benefit your company by:
Saving your company time and money spent on personnel resources
Conserve Space and money in that physical square footage is not required for storing materials
Providing access to shipping costs discounts for print fulfillment vendors doing a high volume
Giving you experience and resources streamline the process, so assembly and distribution can happen faster and with fewer errors
Avoiding large equipment purchases, which means you can make smaller investments
Offering customization for your company's individual needs
Print Fulfillment Services Saves Your Company Time and Money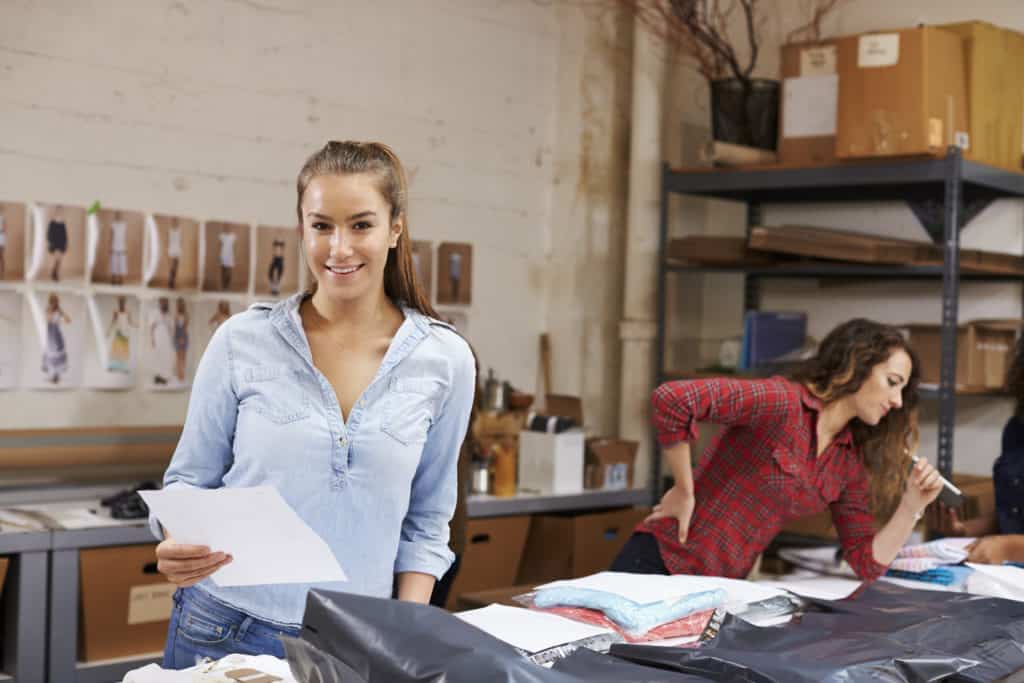 Types of Typical Print Fulfillment Services Include:
Pick and Pack: As the name implies, this service involves selecting ordered materials from their cartons and combining them with other requested materials from other cartons. The items are then prepared for shipment. This service is used when orders vary in content and are not prepackaged in standard quantities. For example, one order may include 20 folders, 10 brochures and 15 pens, while a different order asks for 15 folders, 20 inserts and 12 note pads.
Case Picking: Unopened, full cartons are pulled from the warehouse shelves and prepared for shipment. This service does not involve opening cartons and picking out materials and promotional items from the cartons.
Assembly: Printed materials are collated, combined, gathered, folded and organized into a unit. An example of assembly is placing a printed brochure, printed notepad, promotional pen and printed forms into a printed pocket folder.
Kitting: Kitting is similar to Pick in Pack, but instead of picking an individual order on demand, kits are assembled ahead of time with pre-chosen items and quantities. The kits are stored until needed for filling orders. All of the kits are identical.
Variable Data Printing: In this print fulfillment service, printed pieces are customized for each recipient. For example, a printed promotional postcard will have each individual name and address.
Print on Demand (POD): POD enables you to only print what you need for each order, without having to pre-purchase or store large quantities of printed and promotional materials. Printing on Demand also enables you to make changes as desired, without trying to figure out what to do with the backstock. With POD, you need to allow a little extra time for order fulfillment, and there is not already available stock on hand.
Warehousing and Fulfillment: If you have additional items to add to your outgoing orders that are not provided or produced by your print fulfillment company, they may still be able to store, fulfill and ship these products for an additional cost.
Drop Shipping: When a customer makes a purchase from you, the print fulfillment provider manages the entire delivery. They pick the item from their warehouse, pack it and ship it to the customer. Drop shipping can even be done blindly, meaning that the third party fulfillment company is never identified and the customer isn't even aware that you did not have a hand in the shipment.
Brumley Printing Can Provide All of Your Print Fulfillment Needs
Outsourcing print fulfillment services can not only save your company money, but also save you from the headaches of using complicated, expensive equipment and finding scarce storage space. No matter which services you need, a qualified print fulfillment provider can efficiently print, gather, organize and distribute your company's printed products and promotional materials, leaving you and your employees more time to grow your business.
Brumley Printing in Fort Worth offers a wide variety of print fulfillment services under one roof. We can expertly handle your printing, promotional materials and fulfillment needs from start to finish. You can trust Brumley Printing to give your printed and promotional products the care and attention to detail your company deserves and requires. For more information about our print fulfillment services, visit our website, or call (817) 336-5551. Let us show you how Brumley Printing can help you fulfill all of your printing and distribution needs.