Our client Joanne is what many people would call a planner. She organizes the office happy hours and birthday gatherings. She starts thinking about her personal holiday gift list in September or October. She dislikes feeling harried and rushed. For Joanne, Autumn months are the perfect time to order a promotional product gift for the holiday season. This year, she's looking at promotional calendars. It's the perfect promotional product for everyone, including planners like her!
For years, Joanne's company has been using Brumley Printing for both promotional products and commercial printing. She says, "They provide great customer service, and their selection of promotional items is huge!" She asked us if we thought a promotional calendar customized with her company logo would be a good investment and was thrilled to hear that promotional calendars are a great choice!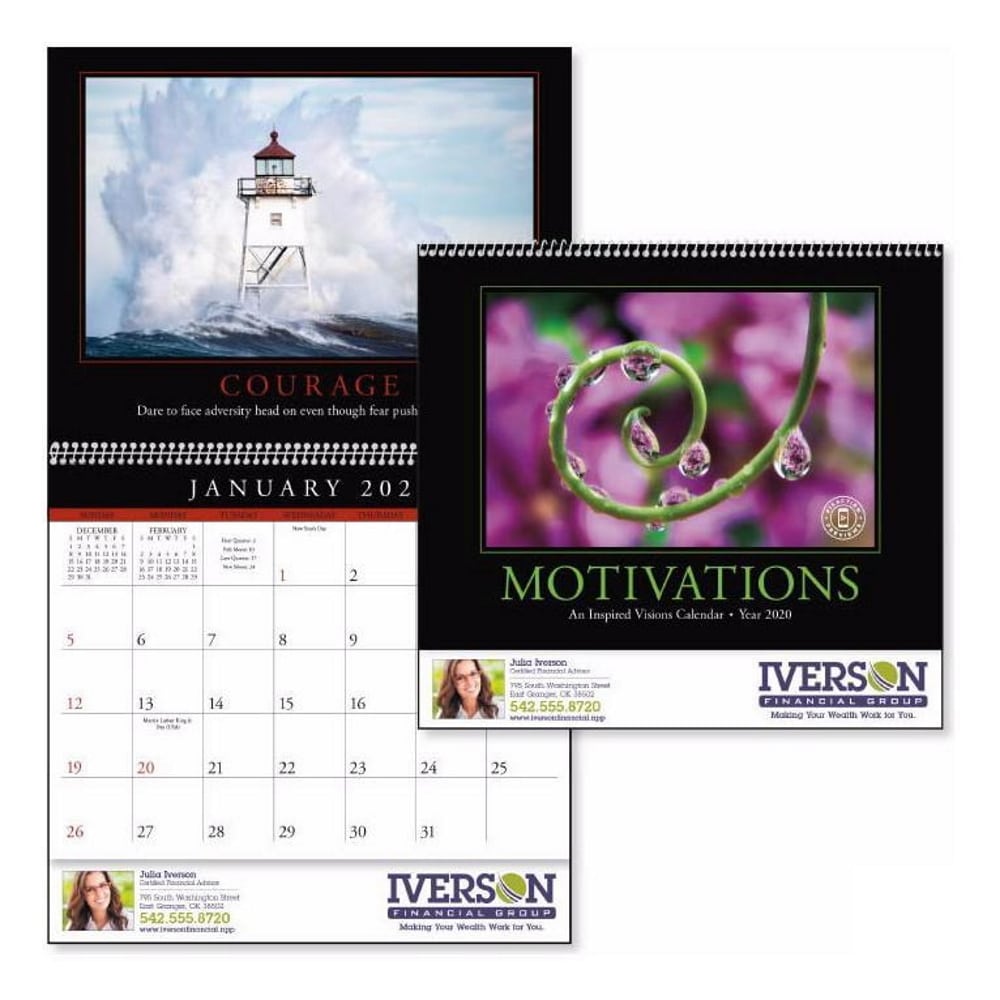 7 reasons to consider promotional calendars for your next promotional business gift:
Promotional calendars are used all year long. That means your company logo will be in front of clients and potential customers for 365 days. Plus, if you select a 13 or 16-month calendar, your logo will be viewed even longer. That's a lot of impressions!
With so many designs, sizes, and styles available, you can select a promotional calendar that compliments your branding and colors. You can also consider a style that will best suit your target audience.
Most calendars are reasonably priced. Joanne explains, "I did the math, and each promotional calendar will cost less than 4¢ per day, based on a year of use. That is some of the most cost-effective advertising available!"
There are very few people who don't use calendars in some fashion, so promotional calendars are practical and well received. 
Eco-friendly promotional calendars are available. We can do our part to select a material that can easily be recycled at the end of the year.
With a little extra effort, you can customize the calendar to include special dates that apply to your business. Some examples are business closure dates, monthly specials, and special events, like an annual client appreciation day.
As far as promotional products go, promotional calendars are highly effective, highly visible, and highly recommended!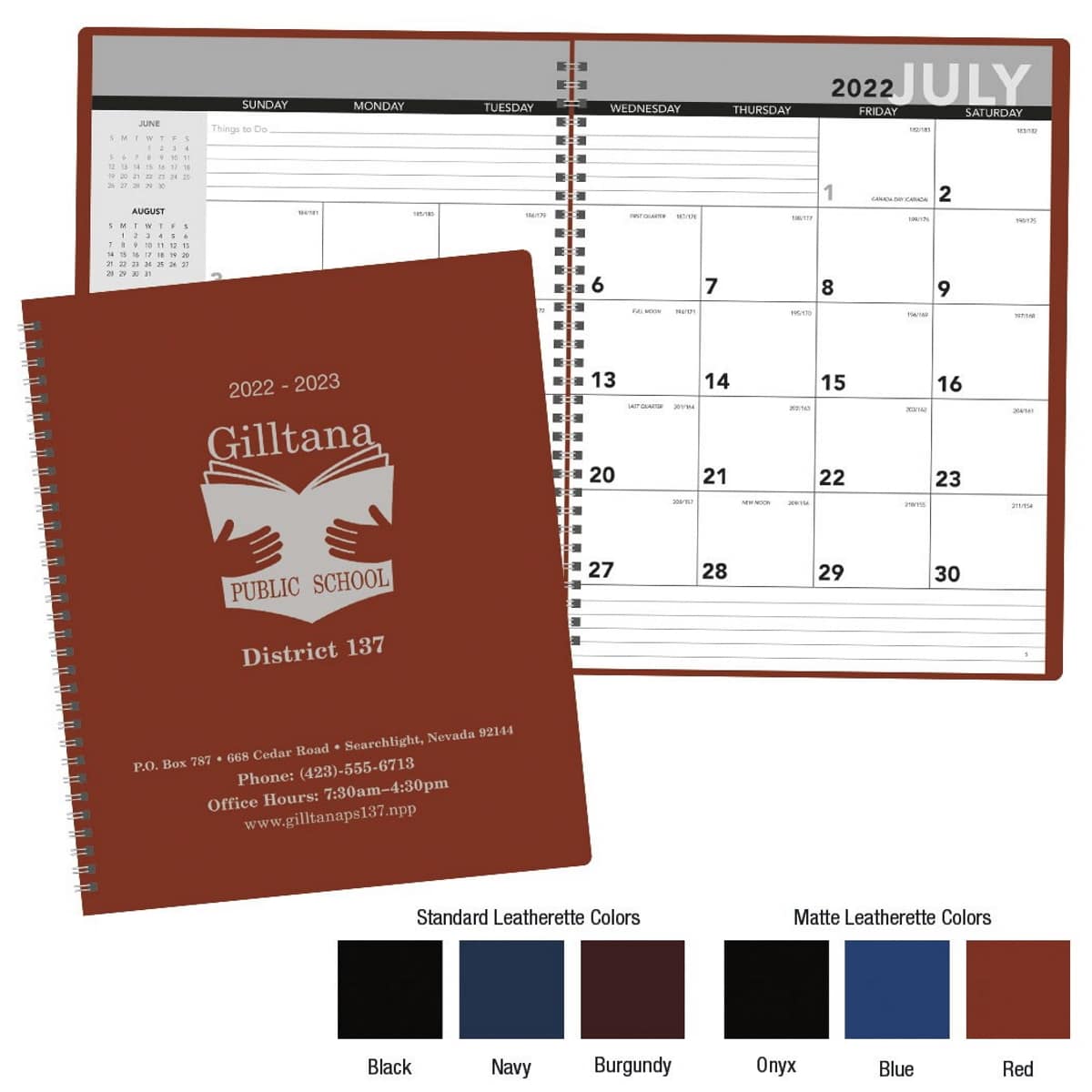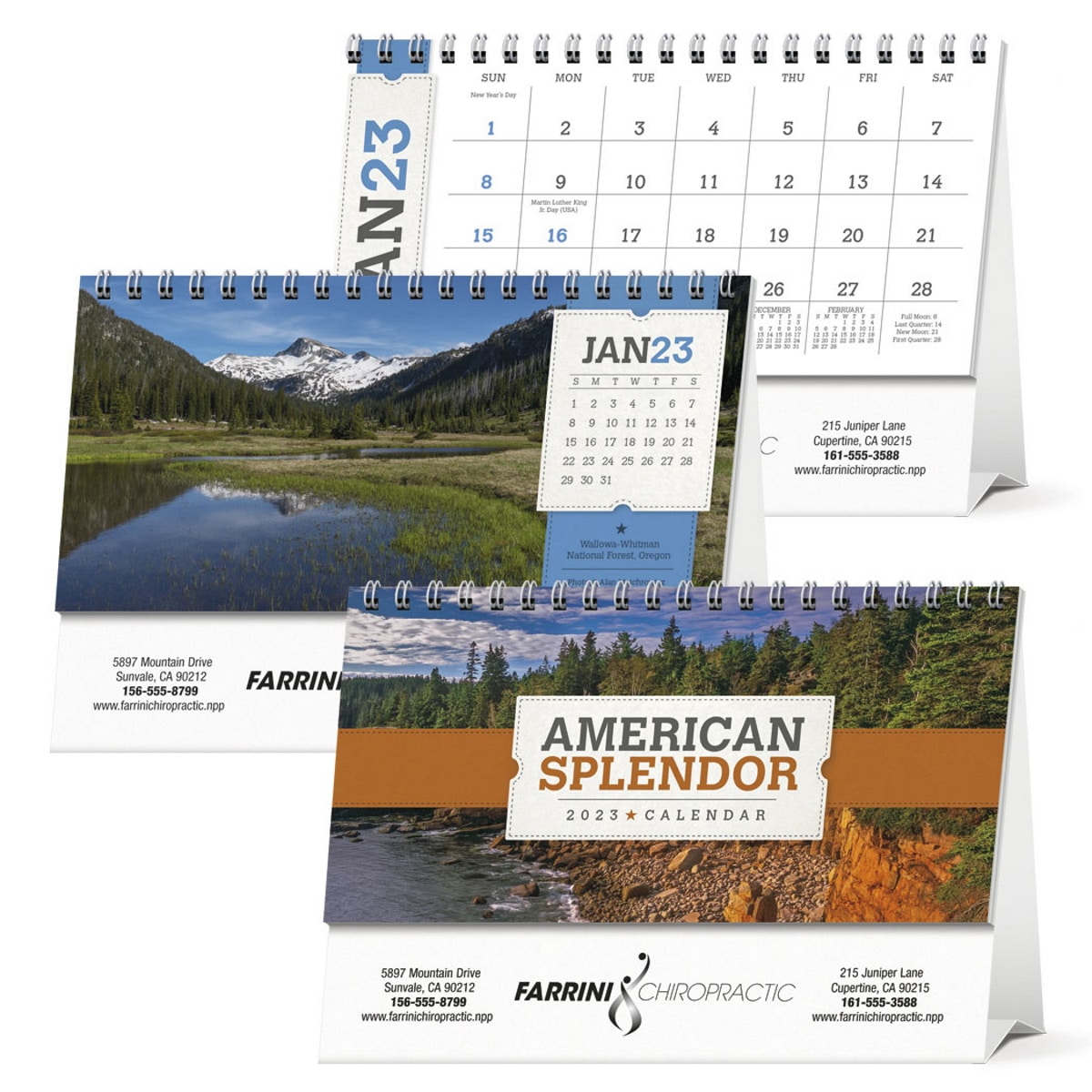 Promotional calendars come in many different designs. Brumley Printing can help you narrow down the choices. Some different styles and sizes that can be customized with a business logo include:
Desk pad calendars with lots of room to write in appointments and important dates
Mouse pad calendars displaying the entire year at an easy glance
Large, full year wall calendars that can be viewed by multiple employees in an office space
Spiral bound monthly calendars with themed designs and room for writing. These can be left on a desk or hung on a wall or cubby divider
Mini stick-up calendars that can be stuck almost anywhere! These are very inexpensive, so you can give one for your client's break room refrigerator, one for the supply room door and one for each employee.
Portable, pocket-sized planners that fit into a briefcase or handbag.
Easel calendars that sit upright on a desk
Pop up calendars in unique, 3 dimensional shapes
Fully customized calendars with custom pictures each month, pre-printed events, and bespoke covers
Horizontal year at-a-glance calendar bar that fits above a computer monitor
Magnets calendars both large and small attach to appliances and file cabinets
And more! You can see these options our website!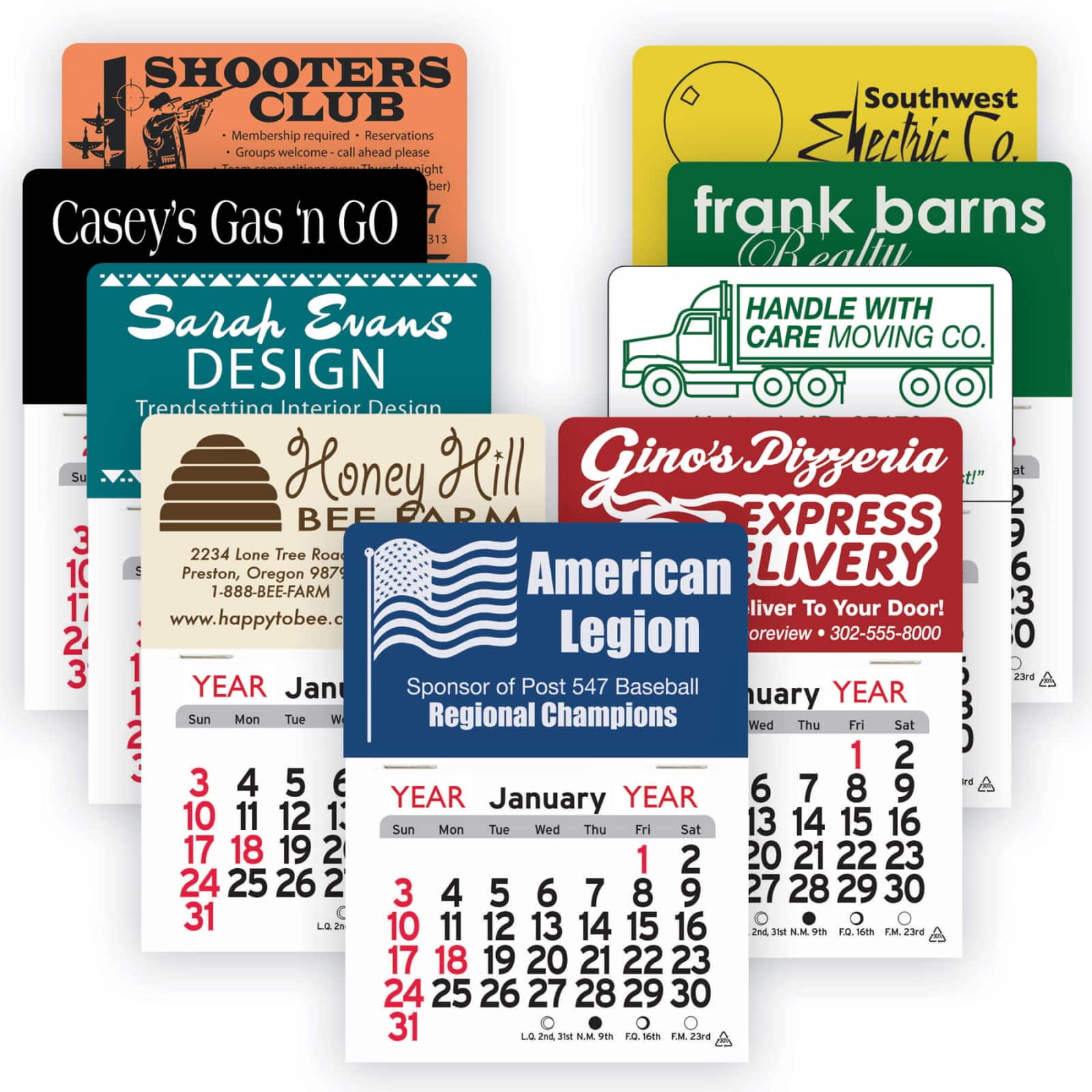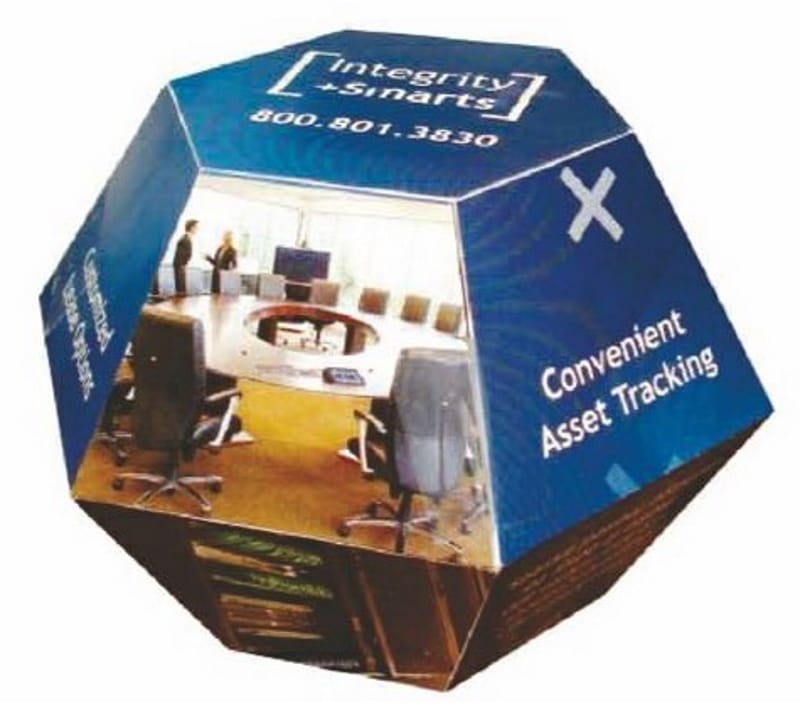 It might seem early to start ordering promotional calendars, but Joanne is excited to get started! She believes calendars will be the perfect business gift and a great hand out for trade shows. Promotional calendars are cost-effective and will give her company great visibility. She loves that she can expect many impressions for such a reasonable investment. Plus, with a variety of designs and price points, she can have a different style every year. And with Brumley Printing, she knows she will get the best pricing on promotional calendars, and superior customer service. Joanne says, "I can trust them to deliver a quality product."
Depend on Brumley Printing for Promotional Calendars
Are promotional calendars the perfect promotional item for your business? It's never too early to get started! Benefit from high quality and affordable prices when you order promotional calendars from Brumley Printing. Committed to helping businesses reach their marketing goals for over 30 years, you can trust Brumley Printing with all your printing and promotional product needs. To learn more, call 817-336-5551 or visit our online promo store.
*Client stories are true. Names and/or photos may be changed to protect confidentiality.