How much does your company spend on marketing materials and printing each year? For many companies throughout the Dallas-Fort Worth area, that's a difficult question to answer. But those who need to reduce spending (and wasting) to protect the bottom line, from small to large corporations alike, are discovering the cost savings and waste reduction benefits of integrated printing.
Implementing an integrated printing solution into your established business processes can dramatically impact your company's efficiency and bottom line. Just a few examples of integrated printing services include:
Print Fulfillment Services
Web Design
Custom Kitting
Data Integration
Warehousing & Drop Shipping
Full Color Digital Printing
Commercial Offset Printing
Banners & Signage
List Management
Graphic Design/Logo Design
Personalized Direct Mail
PR, Marketing Solutions & Promotional Products
Data Archiving
And that's just the tip of the iceberg. Several studies over the years have revealed that an average of 3% of a typical annual business budget is spent on traditional printing alone. Beyond that, PricewaterhouseCoopers research states that the average employee costs a company up to $1,200 in printing annually and wastes 17% of all printed documents. Integrated printing solutions are quickly changing the way businesses operate.
In today's fragmented marketing landscape, maintaining control of your cross-channel activities can be a daunting and expensive proposition. That's where Brumley Printing can help.
Benefits of Integrated Printing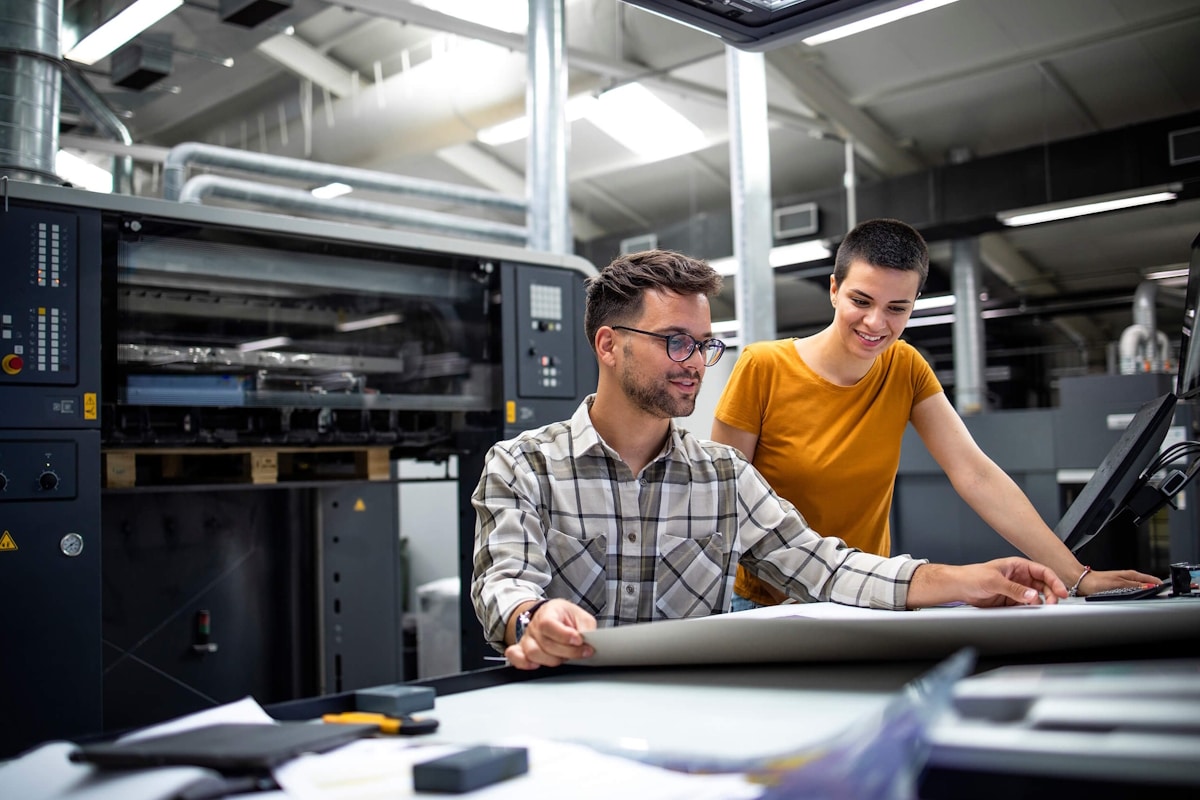 When you partner with Brumley Printing, you'll receive personalized attention from a dedicated, responsive customer service representative who'll get to know your industry as well as your unique marketing needs and challenges. And our stringent quality control regimen and unrelenting attention to detail ensure consistent results across all your marketing channels. Using integrated printing services to better manage your print environment can reduce your annual printing expense by up to one-third, allowing you to allocate an extra 1% of your annual budget to other areas. In addition to cost savings, integrated printing also leads to higher employee productivity, a more efficient workflow, longer equipment life and other benefits. Let's explain a few of these in greater detail.
Increased Employee Productivity
Dedicated assistance from technology and service support teams gives employees more time to manage daily business operations better. Employees also have minimal support requests and more time to focus on critical business matters.
Improved Quality and Workflow Efficiency
With integrated printing, printed materials have far greater consistency and higher quality. On-demand and JIT printing meet immediate and unexpected needs while eliminating your need for printing supplies and equipment upkeep.
Greater Insights Into Printing Expenses
Your company gains the advantage of uncovering hidden costs and the ability to view trends in print usage.
Brumley Printing Knows Marketing in Fort Worth. Call (817) 336-5551
Is your business ready to choose a commercial printing company? Brumley Printing has been helping Fort Worth businesses with their printing and marketing needs for over 30 years. We provide quality services at competitive prices. Plus, we offer unprecedented service and guidance to every client. To learn more about our services, give us a call at (817) 336-5551.