Personalized Direct Mail in Fort Worth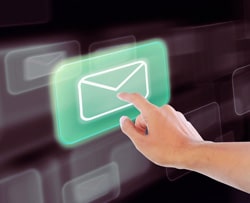 Savvy marketers have long known the many benefits of direct mail marketing. The United States Postal Service estimates 98% of consumers collect their mail the day it's delivered, and 77% sort through their mail immediately.
Personalized direct mail marketing utilizes new technologies, including Bar codes and QR codes, which allow you to target your audience with pinpoint accuracy and tailor your message based on the individual prospect's needs, personal tastes and buying history.
The result is dramatically higher response rates and ROI. According to the Direct Marketing Association, traditional direct mail marketing typically delivers about a 4.4% response rate. Personalized direct mail marketing typically results in response rates of between 12% and 15%.
Call us at (817) 336-5551 to learn more about our Personalized Direct Mail services
Brumley Printing of Fort Worth offers:
Direct mail
Data management services
Data archiving
Variable data
Integrated Cross channel marketing (QR codes)
List purchasing
Follow up mailings of promotional items can further enhance the effectiveness of your personalized direct mail campaigns. Online integration with your corporate Web site provides even more exposure and greater response tracking capabilities and the cost of personalized direct mail campaigns can be tailored based upon your specific budget and goals.
Contact us online or call us at (817) 336-5551 to learn mover about our personalized direct mail and how it can improve response rates and deliver a higher ROI for your organization.