Print Fulfillment Services in Fort Worth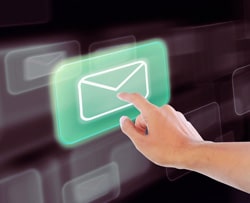 When it comes to print fulfillment services in Fort Worth, you have a lot of choices.
You can choose to manage the services in-house, but that means hiring additional staff or adding to the workload of your existing employees. It also means absorbing the additional cost of warehouse space, specialized packing and shipping materials and equipment.
You could also outsource your print fulfillment services to a third party printer. In reality, though, most printing companies actually outsource to other providers who specialize in only one area of the fulfillment process.
Or, you could choose Brumley Printing of Fort Worth for all your print fulfillment processes.
More than just printing – we do it all
At Brumley Printing, we're proud to offer a wide variety of print fulfillment services all under one roof, and all designed to meet your specific needs.
Our dedicated customer service representatives get to know you and your business and oversee your print fulfillment orders from start to finish. We're sticklers for detail, and we never outsource to third party vendors. By keeping every aspect of the print fulfillment process under our control, we're able to ensure cross-channel uniformity and respond quickly to your changing needs.
Our integrated printing solutions include:
Digital Printing
Custom Kitting
International Shipping
POP Distribution

Warehousing
Inventory Management
Small Parcel Services
LTL Shipping

Specialized Promotions
Pick & Pack Services
POD / JIT Printing
Managing every aspect of the print fulfillment process allows us to deliver a number of benefits, including:
Cross-Channel Consistency
Quicker Response Times
Reduced Cost / Higher ROI
Dedicated Customer Service
Customized Fulfillment Solution
Contact us online or call us at (817) 336-5551 today and let us show you how print fulfillment services from Brumley Printing can benefit your organization.