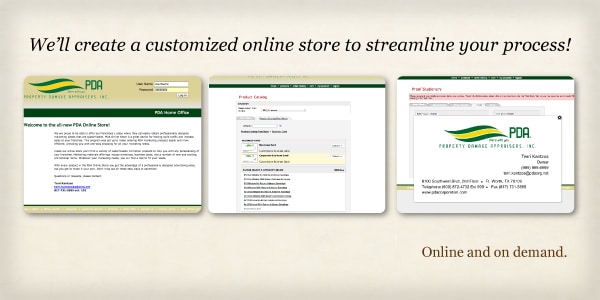 We make it easier for your company to order the items that support your company's administrative, sales, marketing and promotional needs.
Our simple online storefront allows you to order at your convenience and monitor and control purchases. Controlled budget limits put a stop to overspending. Detailed reports at your fingertips help keep your company budget on track. We warehouse your inventory at our insured facility so that it is ready to ship – on demand.
Let us help you simplify your job today. Give us a call for a free demonstration by one of our sales representatives.